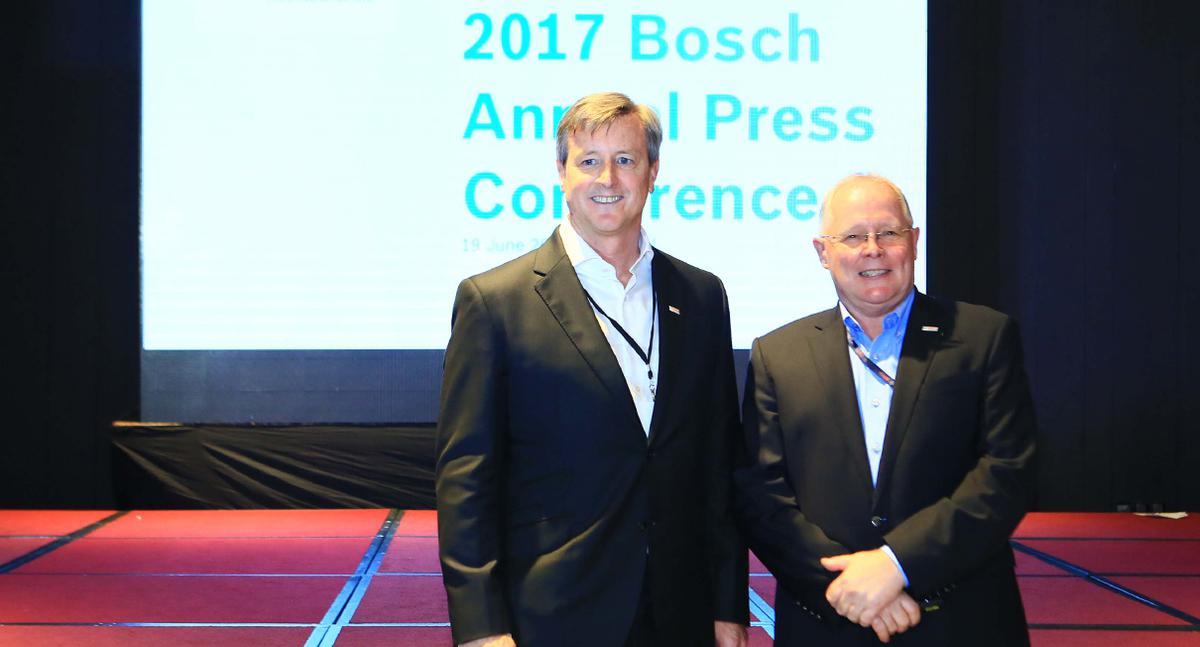 Bosch Philippines recently held its annual press conference last June 19, 2017 at the I'm Hotel at Makati city. Highlights of the  conference include the company's announcement of a sustained double-digit growth as well as plans to continue geographical expansion in the country.
Sustained Sales Growth
Aggressively sustaining growth in the country, Bosch Philippines, the leading global supplier of technology and services, saw a growth of 13 percent compared to 2015's sales.  For the fiscal year of  2016, the technology provider closed 56 million USD (51 million euros) in consolidated sales in the country. The growth was due to Bosch's aggressive and dedicated sales momentum and the growth in demand in construction, automotive, and manufacturing industries. Likewise, the boost in sales was said to stem from increased consumer spending on tools and technologies, a sign of a steady economic growth.
"With double-digit business growth for the third consecutive year, the Philippines earns a bright spot in Southeast Asia as one of the best performing market for Bosch. We continue to see many opportunities here," shared Andrew Powell, managing director of Bosch Philippines.
Bosch's Geographic Expansion
Following rapid sales growth, Bosch sought to increase customer proximity with its expansion in Cagayan de Oro. The new Business hub is expected to fortify Bosch's presence in the country even further in the succeeding years.  Due to the company's expansion of  its geographical footprint, the count of Bosch's employees grew by 530 associates over the year of 2016, an intensified growth of 16 percent.  "We aim to continue our expansion efforts outside of Metro Manila to be within reach of our customer in key provincial areas, and we are already looking into new locations," said Andrew Powell.
Bosch's Car Safety Advocacy
According to ASEAN, there are approximately 63,000 reported car related deaths each year. Considering the undocumented cases, the World Health Organization approximates around 116,000. With the alarming death toll, Bosch aims to level up its vehicle safety advocacy in the country by proving unparalleled safety solutions. To prevent accidents, Bosch has brought in higher safety standards with its Anti-lock Braking Systems (ABS) and Electronic Stability Programs (ESP) solutions. These, among others, are part of Bosch's continues efforts for enhanced vehicle safety.
New Leadership at Bosch Philippines
Effective July 1, 2017, Bosch Philippines will see a new leader. With 20 years of service to the company, Richard Walker,  the current director for Bosch Emission Systems in the United States, will succeed Andrew Powell, the current managing director of Bosch Philippines.