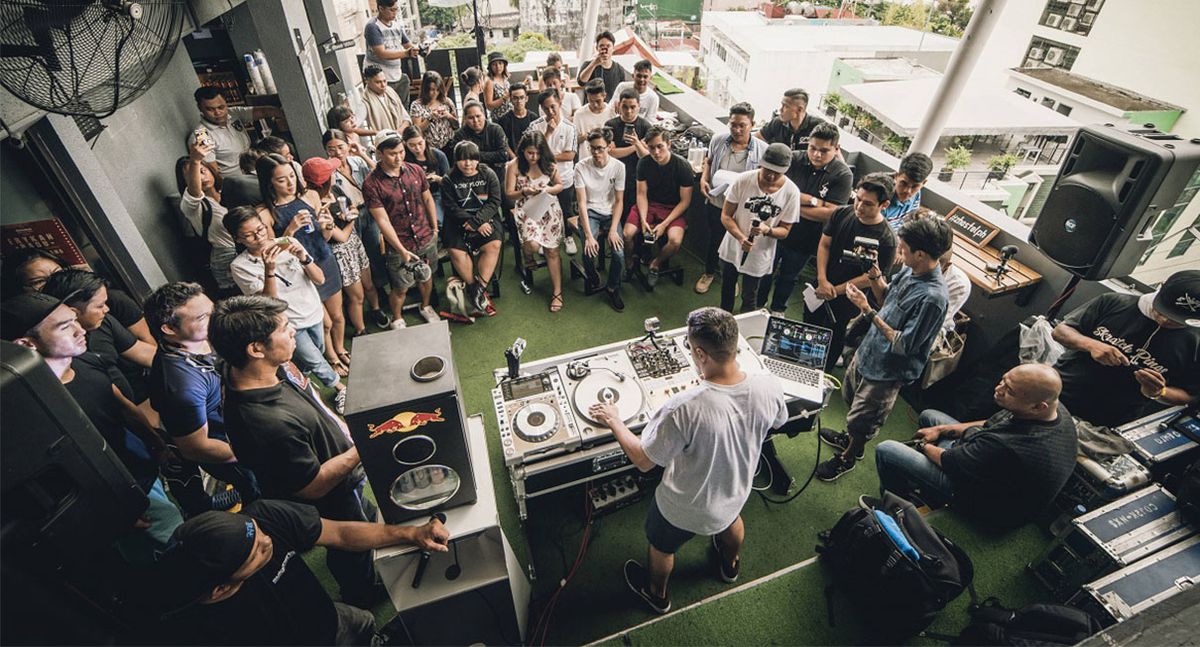 Select student DJs across Metro Manila  underwent a workshop headed by internationally acclaimed DJ BYTE at the Red Bull 3Style University held at the  Z Hostel, Makati city last September 30, 2017.
With likings to a mentorship program, the  Red Bull 3Style University workshop provided an opportunity for aspiring student DJs  to learn from an internationally renowned DJ.
As many previously invited DJs consider the workshop as their chance to impart their knowledge and give back to the community, many of them share their  humble beginnings and  lessons they picked up along the way. DJ BYTE opened the workshop with an open discussion about his beginnings as an aspiring DJ in his native Chile and how he  bagged first prize  in the 2015 3Style World Championship in Tokyo.
"I became a DJ after I saw one guy using cassettes to mix music, I thought it was magic. I started with a little company and played parties for my school", DJ BYTE reminisced. "After some time, I learned I had special skills and I started to push myself to another level. I was going to give everything I had to music and in 2015, at Red Bull 3Style, the music said to me, 'Okay, you gave enough. It is time to give back'."
Alongside DJ BYTE were two finalists from this year's 3Style competition which were all ears on how the DJ  won the world championship back in 2015.   "The 2015 3Style set took me one year to build. I spent six months writing ideas and four months developing them. It was a sacrifice and I was going to take it seriously", said DJ BYTE. "I realized that if I wanted to win the competition, I had to bring something new and I needed to build from the bottom. I did what no one else did before and it took me one year to break barriers and discover my tricks. Never forget that music is an art-form."
The discussion soon led to  DJ BYTE sharing ways on how student DJs can build their brand while still sustaining their unique artistic vision. "Be different and things are going to start to happen" DJ BYTE added. "People are looking at videos, watching the latest routines, and we wonder, 'What do these DJs watch?'. These guys don't watch any videos, they practice for themselves. They try to bring something new to the culture and that is one of the hardest points of your career."
A 3Style showcase was later held later in the evening at Pura Vida, Makati, with DJ BYTE, DJ Roy de Borja (2015 3Style 2nd Runner Up), and 2017 3Style finalist, DJ Kouta Kutsuma (2015 3Style Finalist).
Along with DJs Hedspin and Carlo Atendido, DJ BYTE will judge the upcoming Red Bull 3Style National Finals on Thursday, October 19th, at Valkyrie at the Palace, in Bonifacio Global City, Taguig.