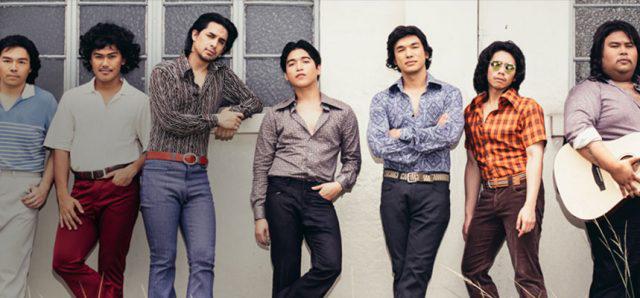 After its successful debut run last year, "Eto Na! Musikal nAPO!" is back for its second run by popular demand. Co-produced by Globe Live and 9Works Theatrical, the musical play runs until March 17, 2019 at the Maybank Performing Arts Theater, BGC.
An original Filipino musical inspired from the music of local band APO Hiking Society, "Eto Na! Musikal nAPO!" is written and directed by Robbie Guevara. The story takes place in the '70s, revolving around a group of students working hard to win a songwriting and singing competition. They experience a series of ups-and-downs, from first love and heartbreak to fighting to keep their love for music strong and doubting their own artistic abilities—all under the iron claw of Martial Law. Thanks to its charming cast and heartwarming coming-of-age story, it's sure to bring APO fans back to their youth.
For its second run, the musical is adding five new members to its cast as alternates—Floyd Tena as Rick, Mica Javier as Anna, Roxanne Barcelo as Jane, Vien King as Benjie, and Luis Marcelo as Jojo. The rest of the cast will be back: Mark Bautista, together with Jobim Javier, Alfritz Blanche, Jon Philippe Go, Jef Flores, Jon Abella, and Vyen Villanueva. Joining them are Rita Daniela, Marika Sasaki, Sab Jose, Raul Montesa, and Neomi Gonzales. Rounding out the cast are Gian Gloria, Shalee Vicencio, Peachy Atilano-Guevara, Anton Posadas, Jourdan Bartolome, and Derrick Gozos. Tickets are available at Ticketworld.
"Eto Na! Musikal nAPO!" is a production of Globe Live and 9Works Theatrical, co-presented by Fox Life, with official media partners, CNN Philippines and United Neon.