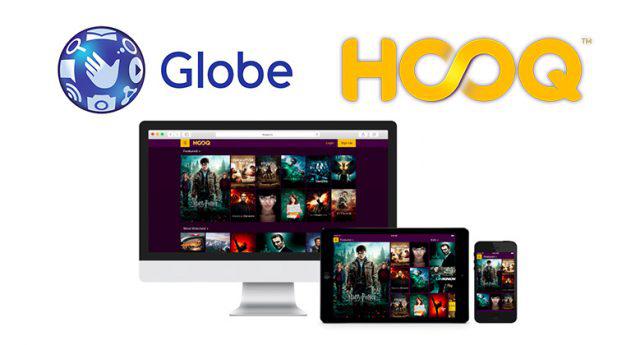 Globe Telecom president and CEO Ernest Cu has formally announced their partnership with HOOQ — Asia's newest OTT video-on-demand service that is set to change the way we acquire and consume videos.
"Now more than ever, Filipinos consider connectivity as an essential part of their daily lives. Our customers whether prepaid, postpaid, or broadband, are increasingly embracing an always –on world where they expect a wonderful experience from innovative and engaging data and content offers. Right now, we are in the best position to offer this type of service as the leader in enabling the digital lifestyle of Filipinos and the number one network for smartphones. To meet their needs, we see the video-on-demand services offered by HOOQ as a critical offering representing the future of the industry. Now that consumers have access to a variety of international and local content, entertainment will now be more personal, and with Globe, this means experiencing it with the highest quality." said Cu.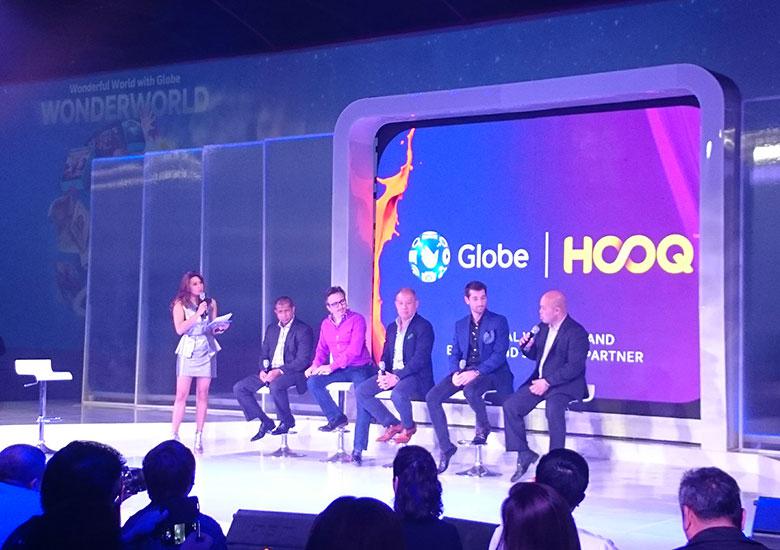 With an inventory of over 10,000 Hollywood blockbusters and popular programs, subscribers can stream and download content on their platform of choice, as long as they are connected to the Internet. Think Spotify for videos — where subscribers can stream legal content directly to their devices. Using an adaptive bitrate for streaming, video quality shall depend on the speed of the subscriber's network connection, and shall adjust accordingly for a better streaming experience.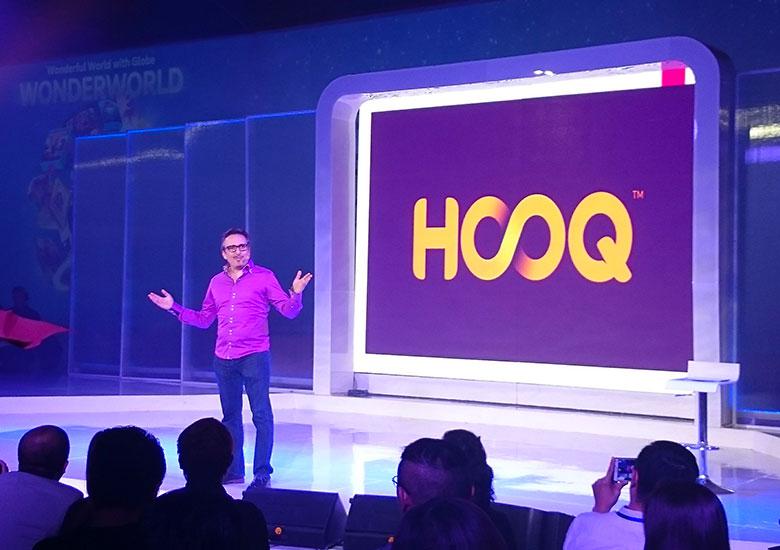 HOOQ is a start-up joint venture developed and operated by SingTel, Sony Pictures Television, and Warner Bros. Entertainment. At the helm of the new company is Mr. Peter Bithos whose operations shall be based in Singapore. Bithos has been in the telecom industry since 2005, and is Globe's outgoing Chief Operating Adviser whose stint ends by the end of March 2015. Country Manager Jane Cruz-Walker, who has over ten years of experience working in the digital and entertainment industry, shall handle Philippine operations. HOOQ's local content providers include ABS-CBN. GMA, Regal Entertainment and Viva Communications.
Mr. Ernest Cu (President and CEO of Globe Telecom), Daniel Horan (Senior Advisor for Consumer Business, Globe), Peter Bithos (CEO, HOOQ), with HOOQ's local content partners from ABS-CBN, GMA, Regal Entertainment and Viva Communications. (Photo from www.facebook.com/globeph)
 HOOQ is scheduled to launch in the Philippines by the end of February, and will soon be available across Asia. For more information about HOOQ, visit www.hooq.tv