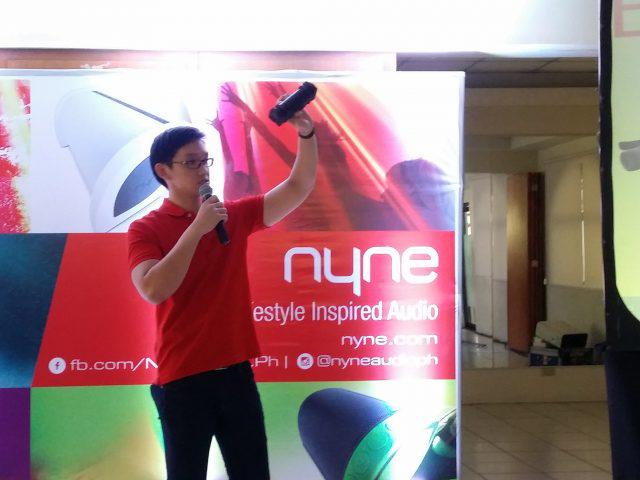 Speakers are meant to amplify music; however, once taken outside the sound it produces often get drowned out by outdoor noise, thus defeating its purpose. This is where Nyne speakers changes the game. Designed for outdoor listening and for the adventurous, may it be for recreation, fitness, or travel, Nyne has a diverse line-up to suit the modern lifestyle and bring the best out of every activity.
Nyne Bass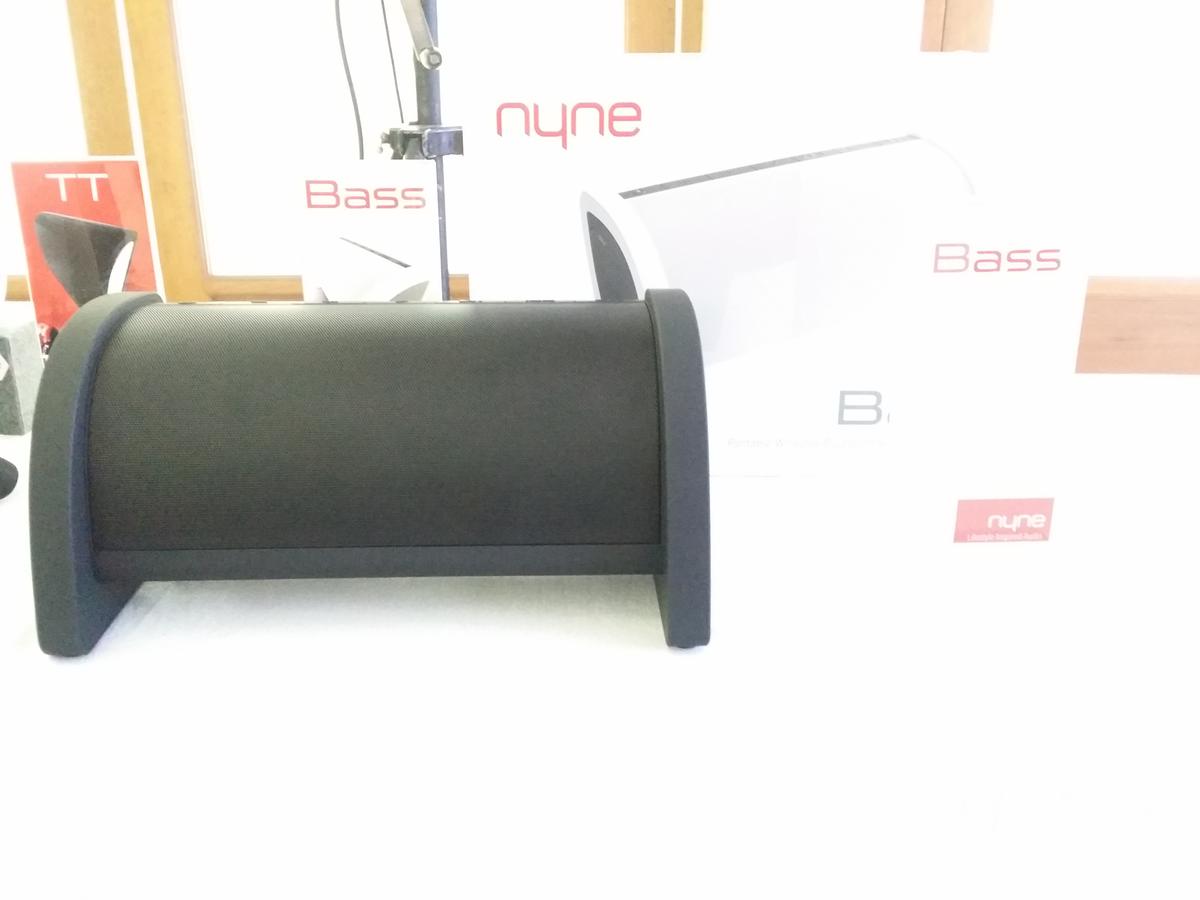 Touted as an outdoor performer, the Bass is the speaker of choice for when just chilling by the beach, camping, to motoring trail runs. It comes equipped with 20watts of output power–giving you ground-shaking deep lows–encased in a form factor with a tough rubberized finish. This Bluetooth speaker can connect to devices up to a distance of 33 feet and is powered by a whopping 4400mAh rechargeable battery of which you can also share juice with via its USB port.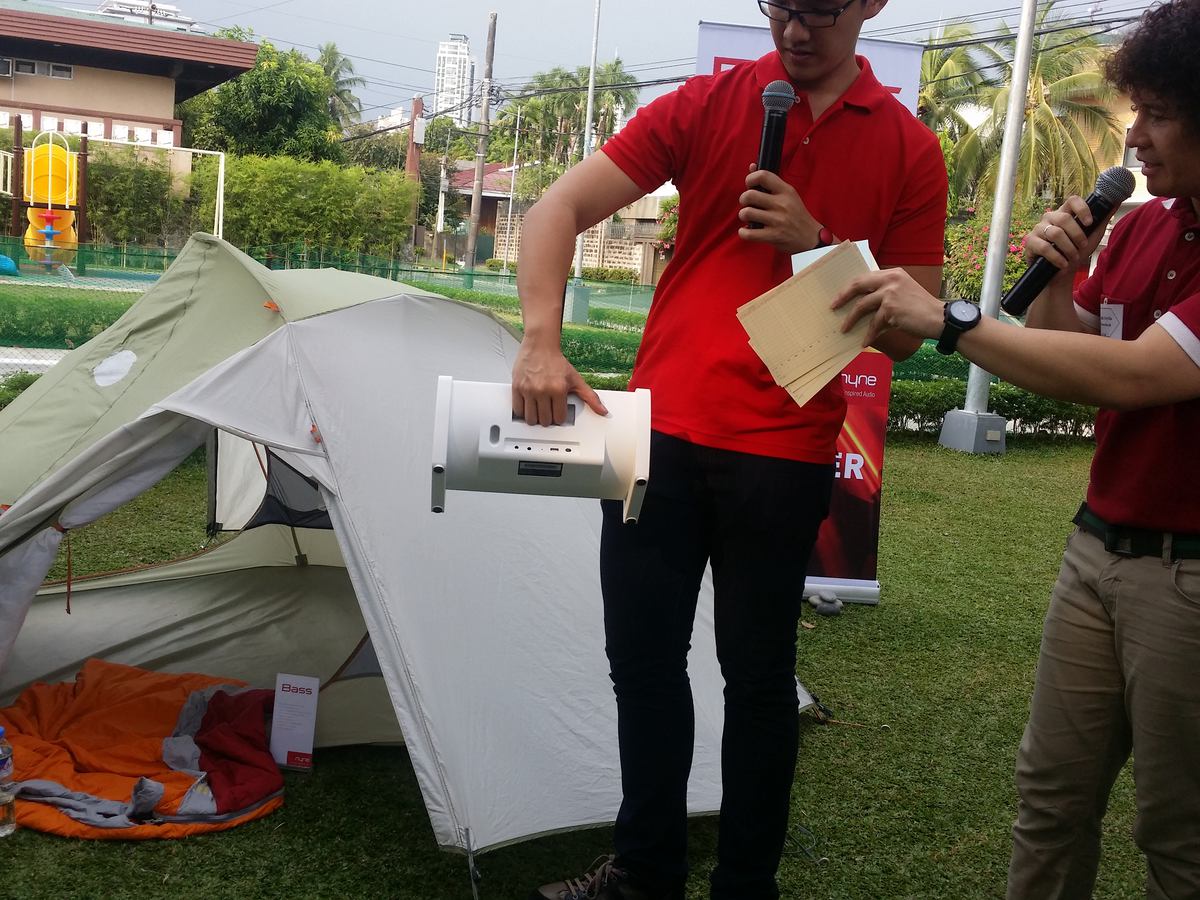 Apart from these features, it also comes with a carrying handle, built-in microphone, AC adapter with 4 worldwide plugs, 3.5mm auxiliary input, and NFC support all of which raising any outdoor gathering to a whole new level of fun.
Nyne TT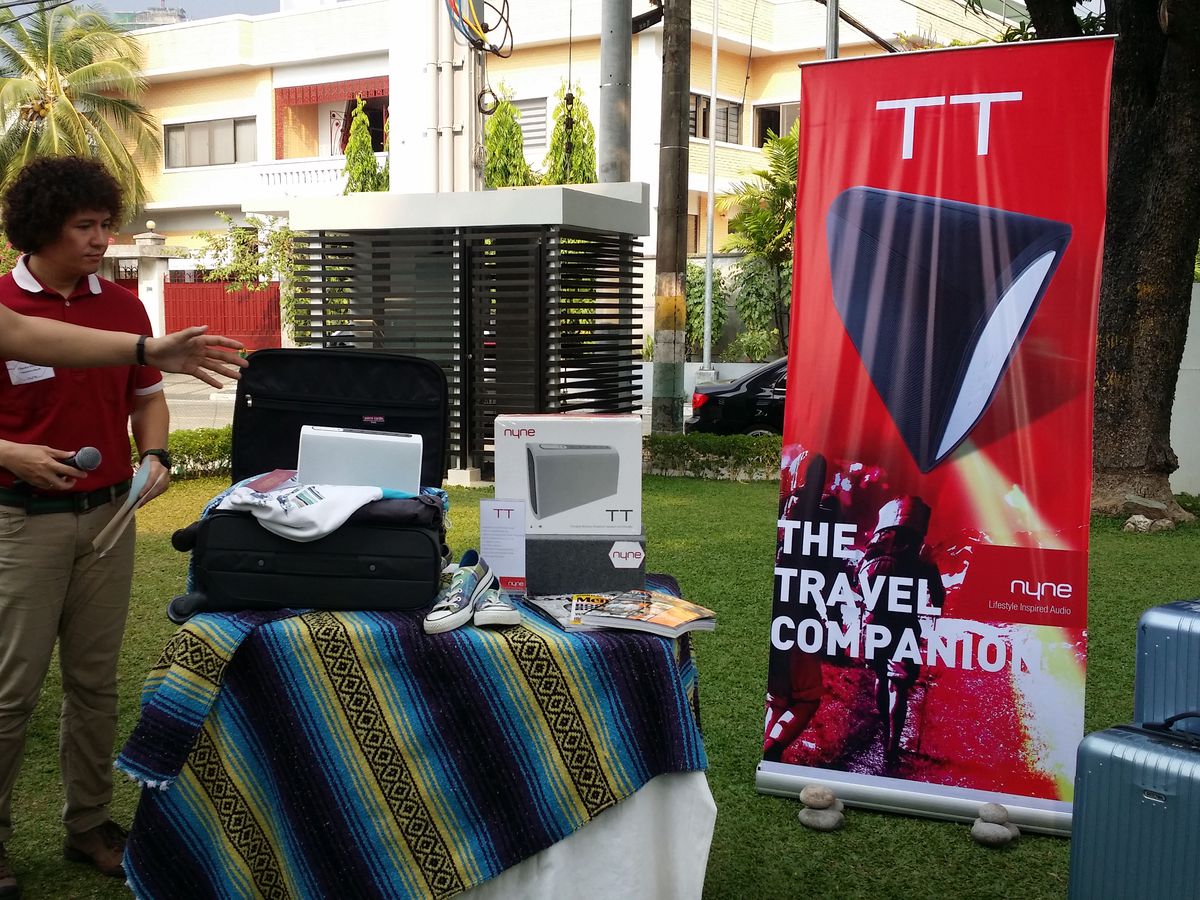 The Nyne TT was designed with the travel-junkie professional in mind. Packed in a rubberized, compact form, this portable speaker is perfect for taking with you just about everywhere as it can be easily stashed in your luggage. It produces 16watts of power and promises up to 10 hours of playback with its 2200mAh battery that also doubles as a powerbank for quick charges. Rid yourself of tangled wires with the Nyne TT's Bluetooth 4.0 and NFC touch-connect technologies.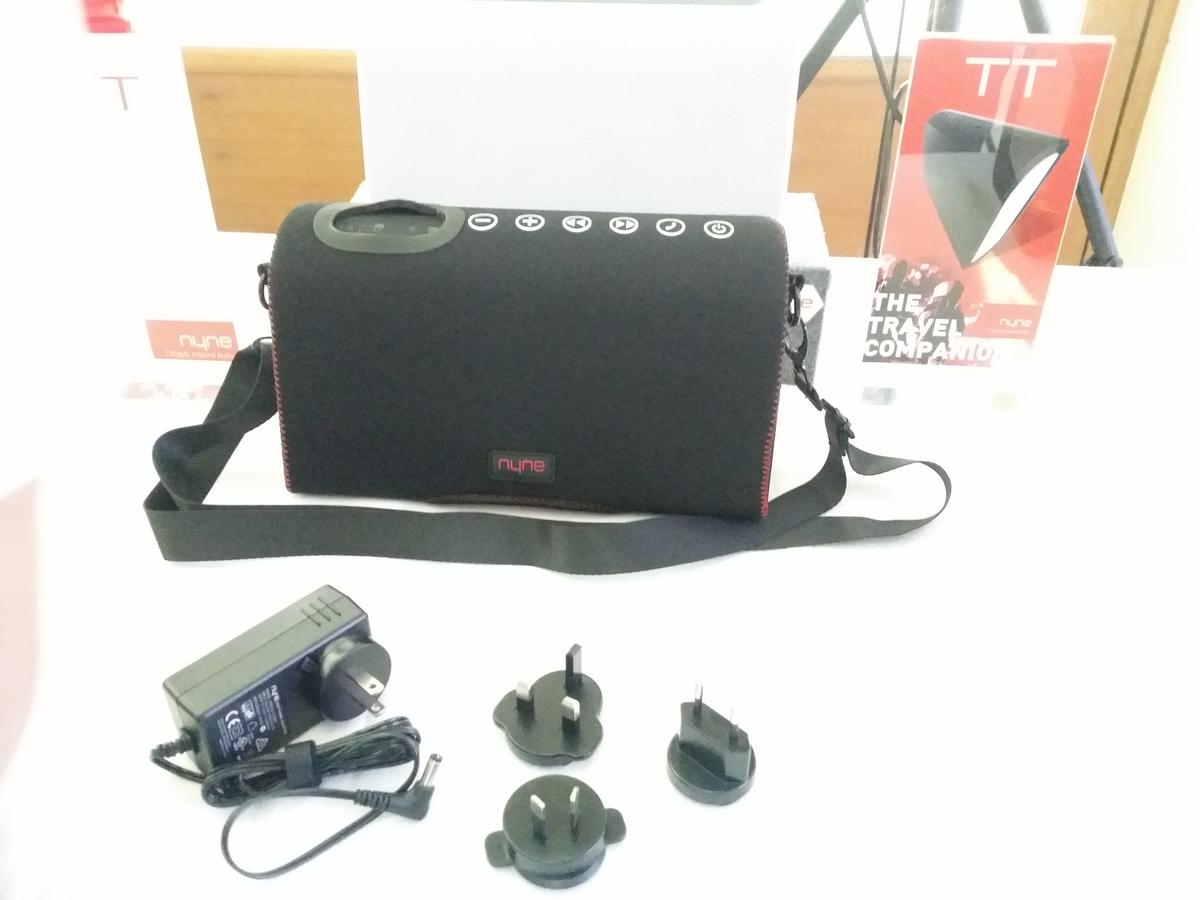 Paying homage to the venerable 80's icon, boombox, the TT comes with a trendy black shoulder bag—with perforations and dents for the control buttons–for transporting it while listening to your favorite music without obstructions.
Nyne Cruiser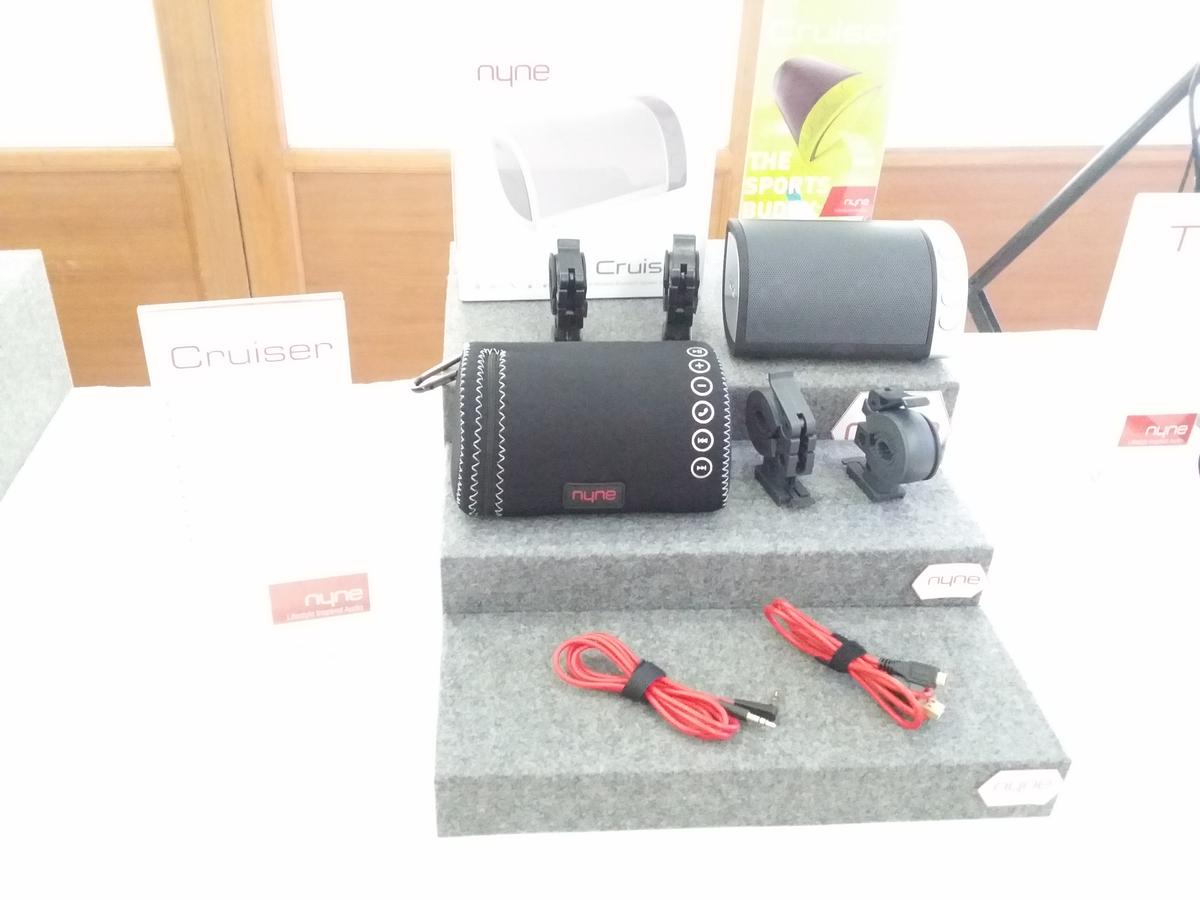 Bring your music with you even when on the move with the Nyne Cruiser. This rugged, portable Bluetooth speaker comes with an adjustable universal handlebar mounting clip so you can ride your bike and get pumped whilst still hearing ambient noises, keeping you alert on the road.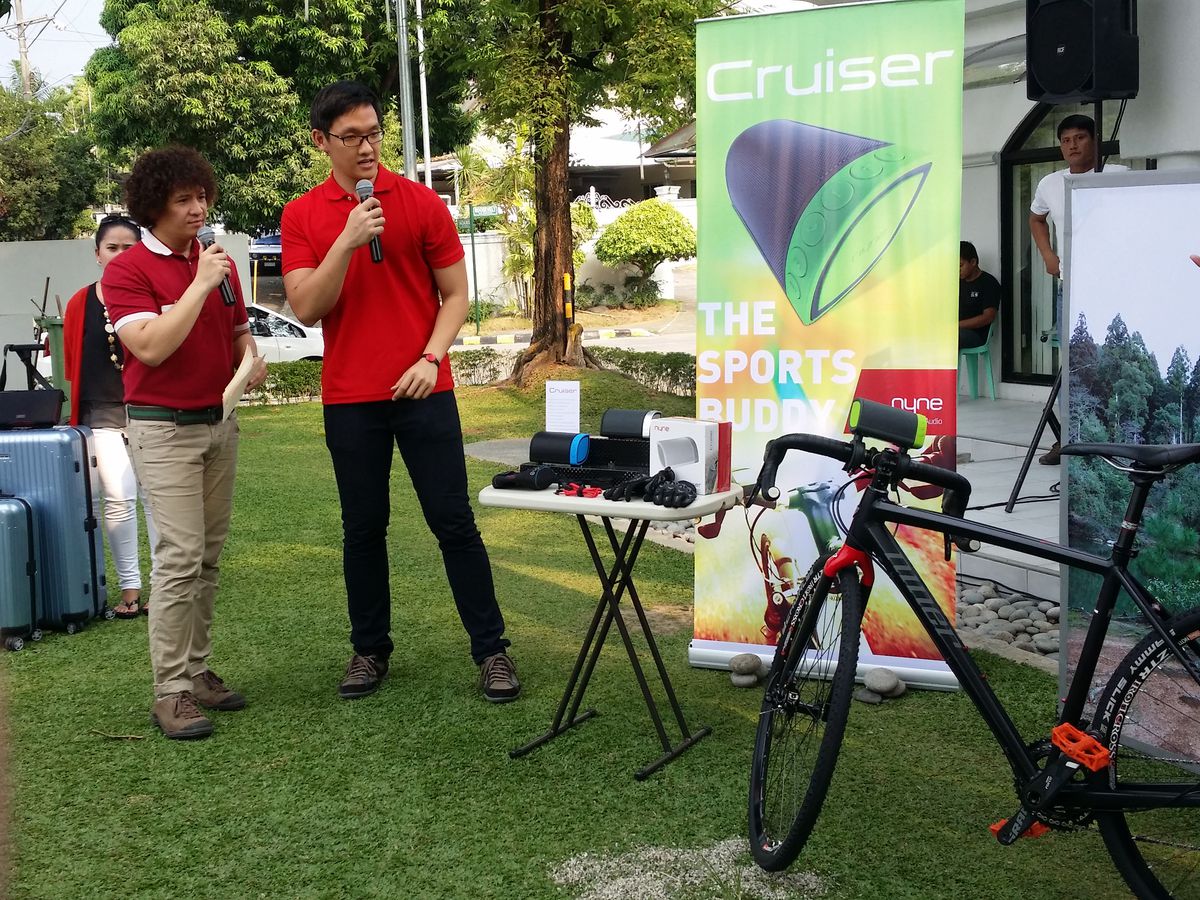 After an exhilarating bike ride, you can then use a carabineer to clip this rugged speaker onto your backpack and take a hike. Designed with a two-tone rubberized finish, it is aesthetically pleasing at the same time repels spills or raindrops. The versatile Cruiser also features a rechargeable battery that promises up to 10-hours of non-stop playback, NFC technology, built-in noise cancelling microphone, and Bluetooth connectivity up to 33 feet. Similar to its siblings, the Cruiser also has a USB port which allows you to charge your mobiles. If you are on the move, the Cruiser is just the speaker you need!
Nyne Aqua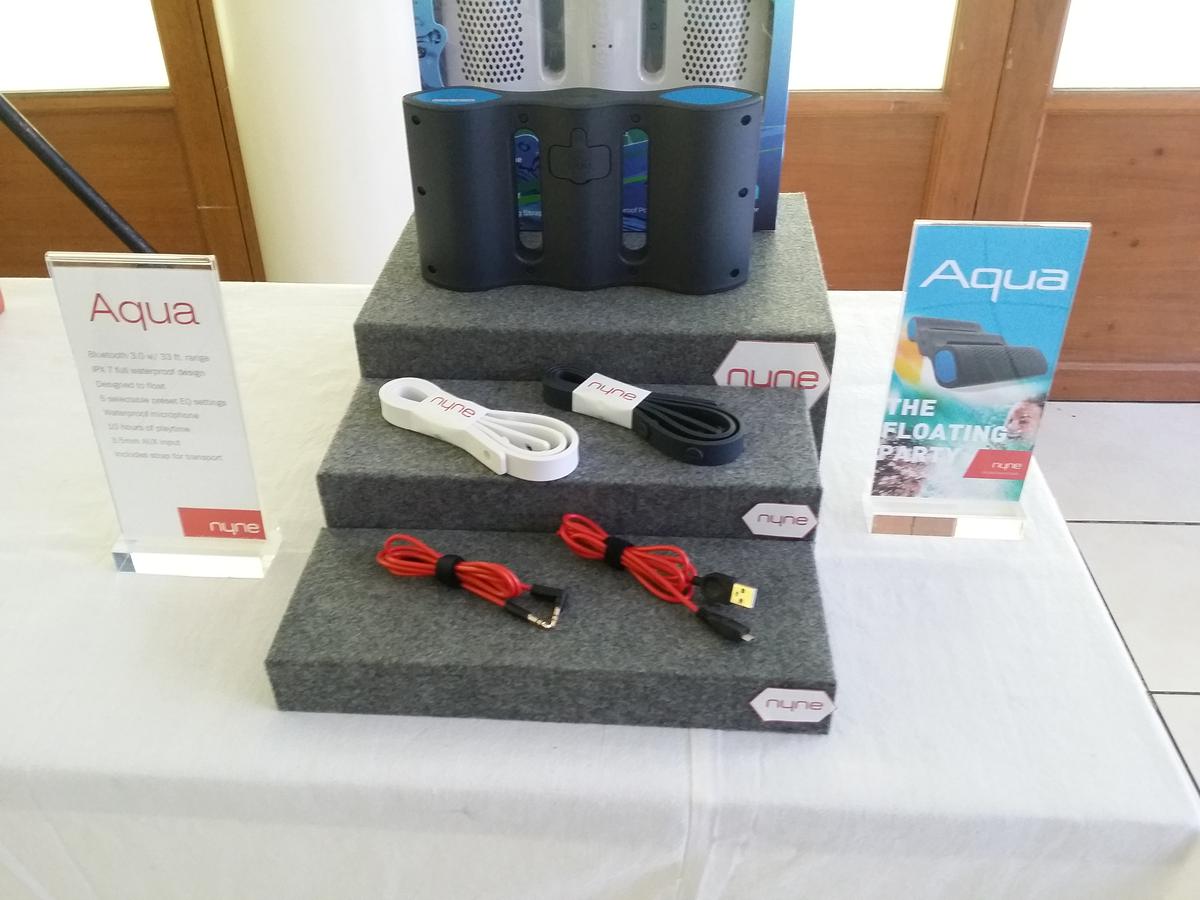 What could be better than a portable, waterproof Bluetooth speaker? A portable speaker you can dunk in the water and stay afloat, that's what! The Nyne Aqua puts a spin to the idea of taking your music anywhere with its watertight design. Listen to music while doing daily laps in the pool, taking a shower, or drifting down a lazy river with the Aqua.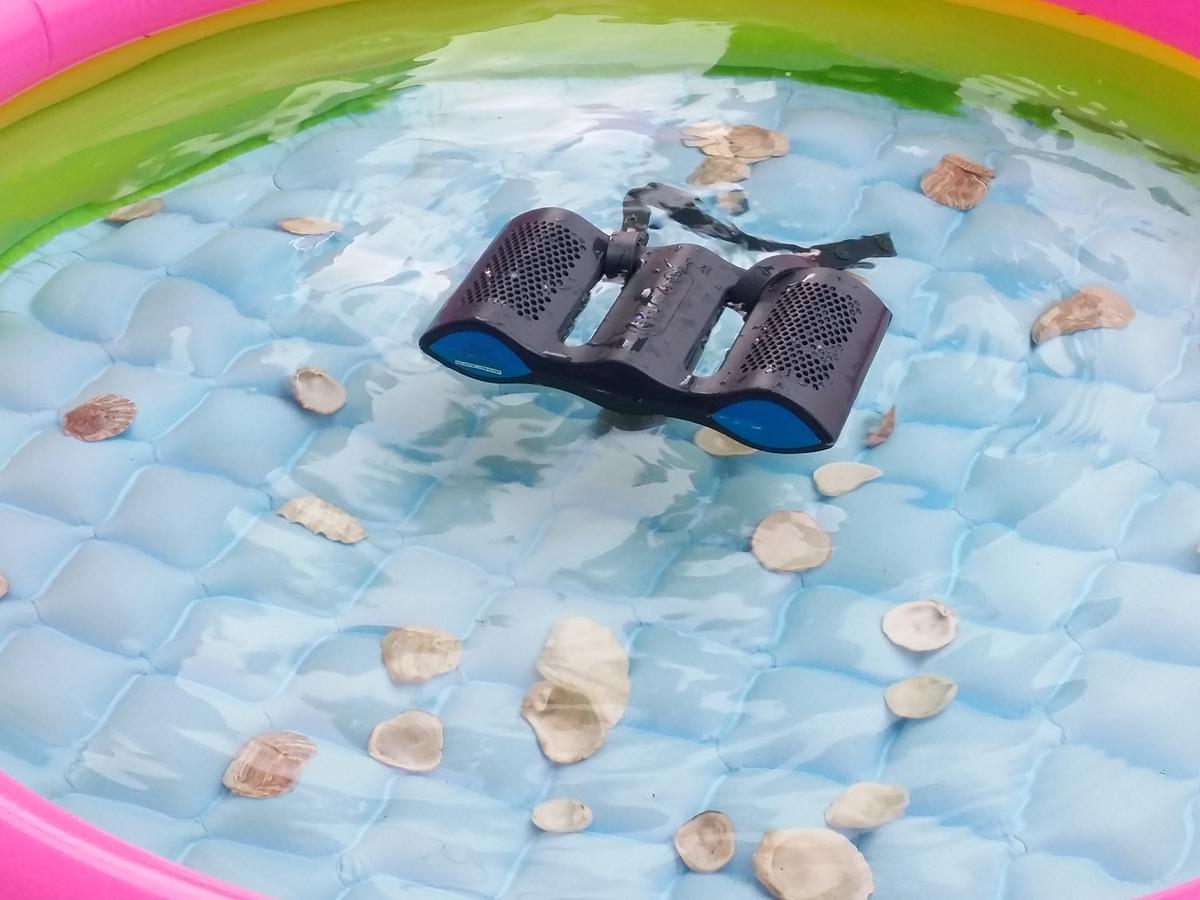 The aqua features an IPX-7 waterproof rating and silicon carrying band, which keeps the speaker true to its name. It comes with a 2200mAh batter giving you up to 10 hours of non-stop playback and four equalizer settings you can tinker with to satisfy the music enthusiast in you. What's more, this Bluetooth speaker comes with a built-in microphone and is engineered to float on water so you can take calls while enjoying the cool waters.
Nyne Mini
Made for everyday use, the Mini is a simple and handy Bluetooth speaker created to complement the active lifestyle of the youth. It comes with a 2200mAh battery, rubberized cover, and carabineer for easy and sturdy attachment to a backpack.
Nyne audio products are available in select Apple re-sellers, music stores, gadgets shops, outdoor lifestyle stores, urban lifestyle shops, appliance centers, and department stores.