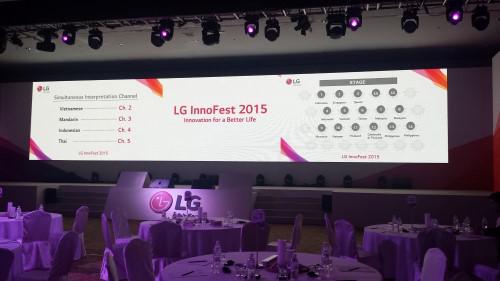 Just yesterday, LG had their yearly regional InnoFest, which brought together dealers and members of the press from Southeast Asia. Here, they showed off some of the innovations they are set to bring to consumers in 2015. Here's a quick look at what they had.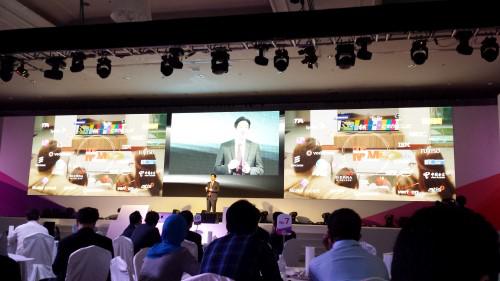 First off was their impressive suite of home automation solutions.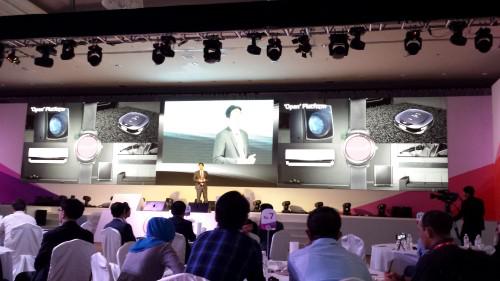 A quick video showed just what a fully integrated home could do, from getting security alerts on your TV, to your washing machine telling you the current load is done, allowing you to specify what cycle it should do next, and even your home switching itself on when you arrive, the smart home is really something we've very excited about.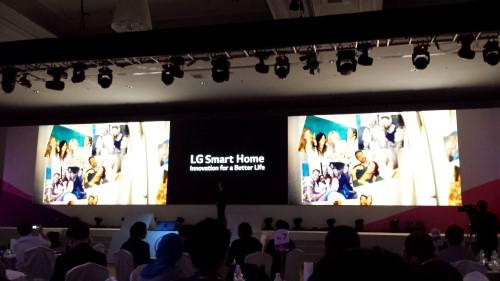 LG is able to make the most of current smart home technology by remaining open in three fields: The platform, their connectivity, and the ecosystem. They are a member of the AllSeen Alliance, which is a set of standards that allow devices to communicate and interact with each other. All devices that support it can then play nice with each other, regardless of brand or purpose.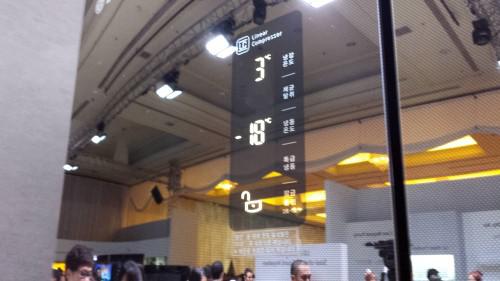 Next, the program went into discussing individual product categories starting with refrigerators.
Unsurprisingly, one of the most power-consuming things you can do on your ridge is to open your door to grab something from inside. This lets all the cool air out, requiring the device's compressor to switch back on in order to make up for the lost cooling. LG's new refrigerators take a twofold approach, firstly by offering the door-in-door design, which allows you to more easily access the more frequently-used items in the fridge, without having to swing the whole door wide open, saving you 47 percent more power. The other power-saving feature is their Linear Inverter technology, which apart from being longer-lasting,  is more power-efficient by 32 percent compared to conventional technology.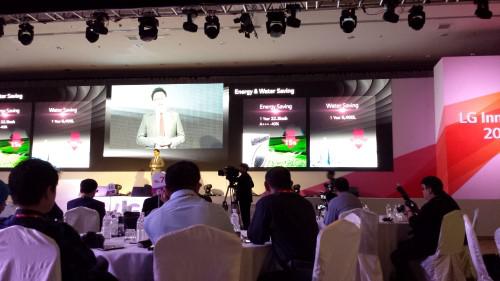 Washing machines were up next. The washers incorporate LG's Turbo Wash cycle which cuts washing time down to 59 minutes, without sacrificing cleaning performance.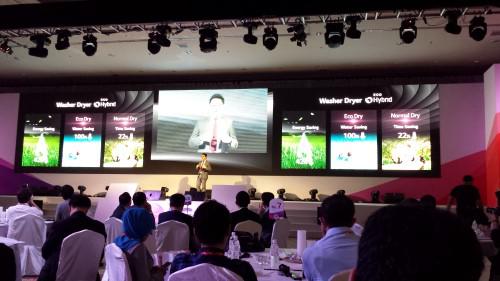 This results in 15 percent more energy saved, and 40% less water used per load.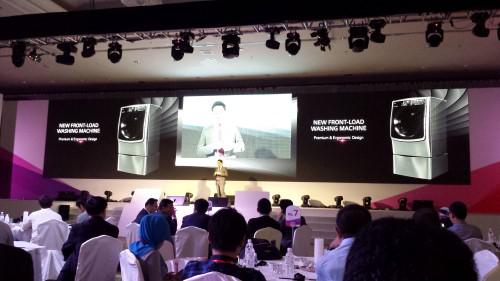 At the top of the lineup is a washing machine that allows you to do a large load in the main tub, and a separate load in a smaller, secondary bottom tub.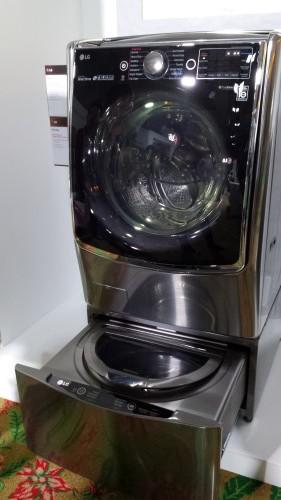 It also features the Turbo Wash feature, to keep clothes clean in the most time-, resource-, and energy-efficient way possible.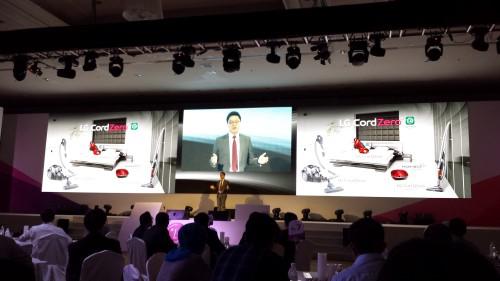 Vacuum cleaners came next, and there was a lot of innovation in this space. LG really stopped to take a look at what consumers needed from their vacuum cleaners, and in response came up with the CordZero line. As the name implies, these vacuum cleaners have had all their external wires removed, instead relying on internal battery packs to keep them powered. This is done without sacrificing their ability to pick up dirt and debris thanks to LG's Smart Inverter Motor, which guarantees maximum performance with high efficiency and durability. The Smart Inverter Motor is about 28 percent smaller, 22 percent lighter and 13 percent more efficient than conventional vacuum motors, and allows the internal battery pack to power the stick vacuums for up to 60 minutes.
Air Conditioners also got some updates, again with LG's Smart Inverter technology, as well as virus-, and odor control, and ultrasonic mosquito-repelling, to better deal with the most important concerns in Asian markets. The Active Energy Control feature allows users to cut cooling power and electricity consumption in levels, according to their specific cooling requirements, taking the guesswork out of picking the right temperature and fan speed to get the most efficient setting. It even gives you Voice control to remotely power the unit up, without even having to lift a finger.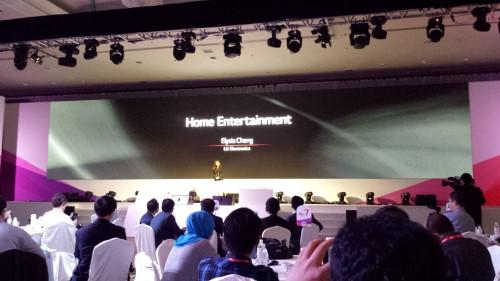 Home Entertainment rounded the show off with a quick update on the 4K situation. 4K is being adopted at a dramatically increasing rate, with 13 million units sold last year. In order to meet the demand this year, LG has invested USD 600 Million to their display unit—a move which is already paying off, as testified by LG's rising market share. 2015 will see 46 new models of UHDTV ranging from a convenient 40" to a truly massive 105" behemoth. Web OS has also been updated to version 2.0, giving users more stability, 60 percent faster performance, and a more pleasant viewing experience.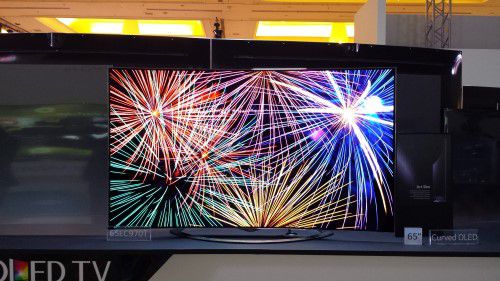 As a bonus, all current WebOS devices have AllSeen support, for seamless integration with other AllSeen devices.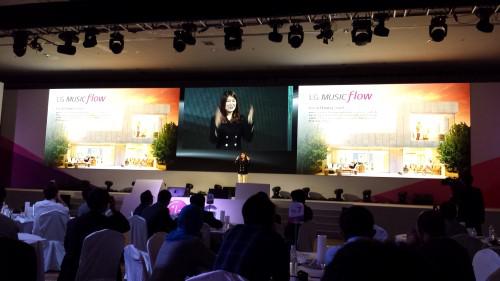 LG Music Flow was also introduced. The feature, which allows users to stream audio to multiple speakers individually, or together, is set to make home listening that much more pleasant and convenient, with support for many of the most popular music streaming services available at the moment.
While not all the products and features are immediately going to be available in the Philippines, we are very excited as to what LG has in store for us all. Hang tight, and we'll see just when we'll see these device on our shelves, as well as the pricing they'll have for us back home.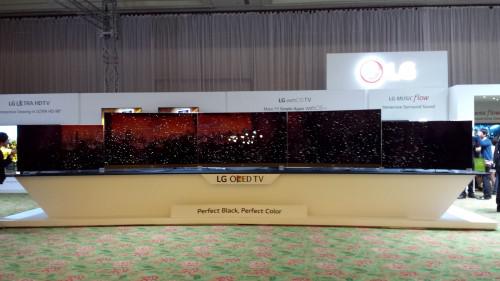 A huge display of curved TVs greeted guests as they entered the display area
46 new TV models are going to hit the market this year, from 40-105 inches in size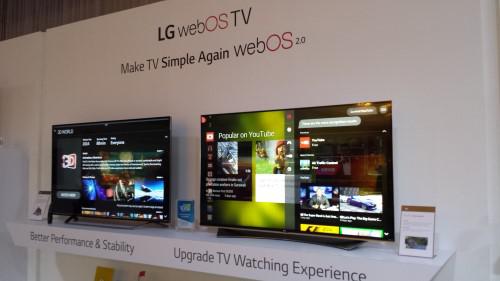 Web OS has been updated to the faster, more stable WebOS 2.0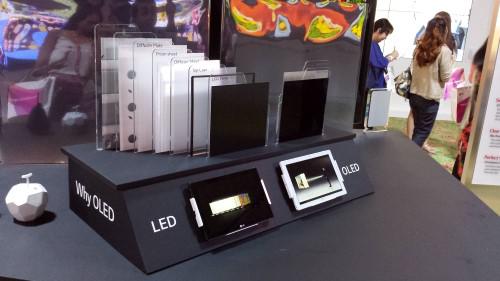 The difference between LED and OLED is made clearer in this display showing off the components of each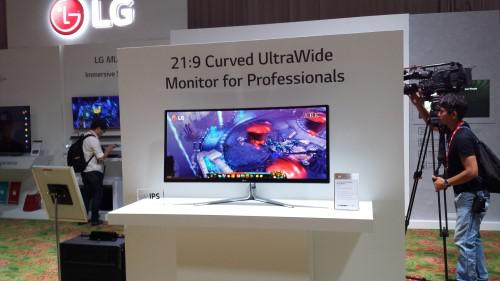 There was also a huge curved monitor for those who need the extra screen real-estate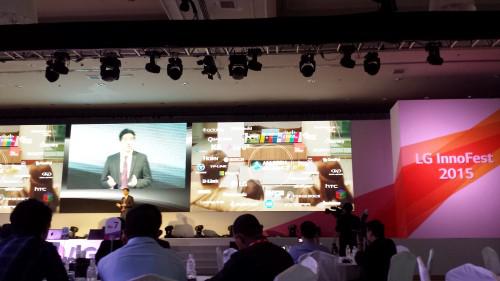 LG has aggressively partnered with a lot of key players to make the smart home a reality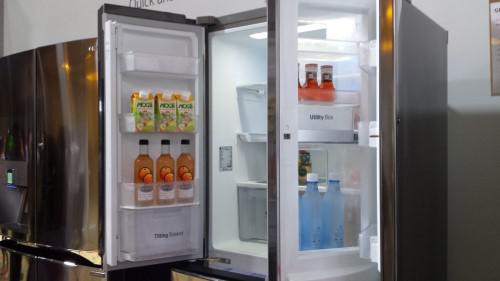 Simple innovation such as the door-in-door fridge make your kitchen experience that much more pleasant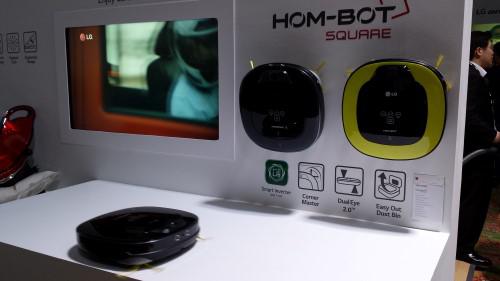 And what home would be complete without a robot vacuum? Future smart home implementation could have the vacuum double as a roving security unit inside the home while you are away