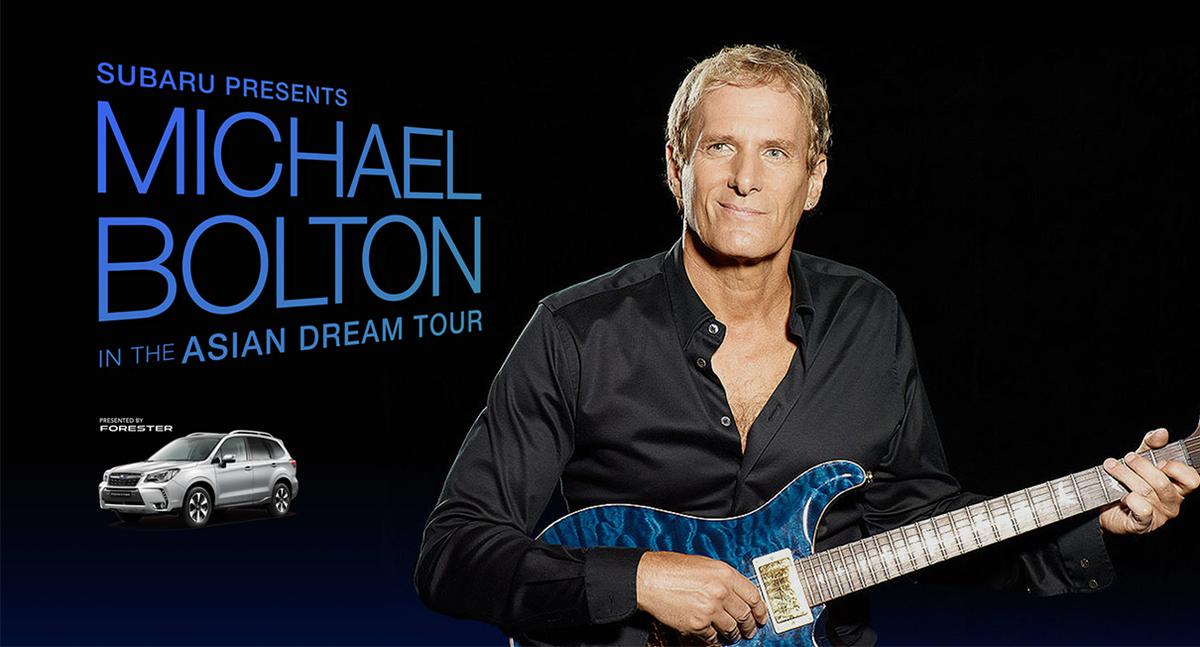 As a genuine supporter of talent of all kinds, Subaru is yet again hosting another music inspired event. Having recently hosted the recent Palm Challenge and Bolt of Talent show, Subaru now proudly presents Michael Bolton in the Asian Dream Tour, a succession of five exclusive concerts all around the Asian Region. Kicking off in Manila on November 3,  the tour will feature the legendary pop Culture Icon Michael Bolton alongside the Bolt of Talent winner, Lance Busa and the show's co-host, Morisette Amon.
Having begun his career in music at an early age, Bolton now inspires many across the globe with his gifts of song. His most recent show, the Bolt of Talent, inspired and encouraged young generations to pursue their dreams. Now, the musical icon will tour Asia alongside fresh new talent. "Subaru has brought me back to Asia to discover so much musical talent. I'm incredibly excited to have them join me on the Asian Dream Tour stage this November. The show will be a spectacular showcase of new young singers," said Bolton.
Subaru has always been a backer of nurturing young talent. Having shown support by hosting the Bolt of Talent primetime music competition, Subaru believes that the Asian Dream Tour will likewise serve as an avenue for aspiring professional singers to showcase their talent alongside the legendary Michael Bolton.
Local ticket prices start at PHP 2970 and can be purchased directly at SM Tickets. Information on international tickets can be viewed at www.AsianDreamTour.com. The schedule of the Michael Bolton in the Asian Dream Tour are as follows:
Friday,  November 3 — Manila, Philippines (Marriot Grand Ballroom)
Wednesday, November 8 — Taipei, Taiwan (NTU Sports Hall)
Saturday, November 11 — Bangkok, Thailand (GMM Livehouse)
Wednesday, November 15 — Singapore (The Star Performing Arts Centre)
Saturday, November 18 — Kuala Lumpur, Malaysia (Kuala Lumpur Convention Centre, Plenary Hall.