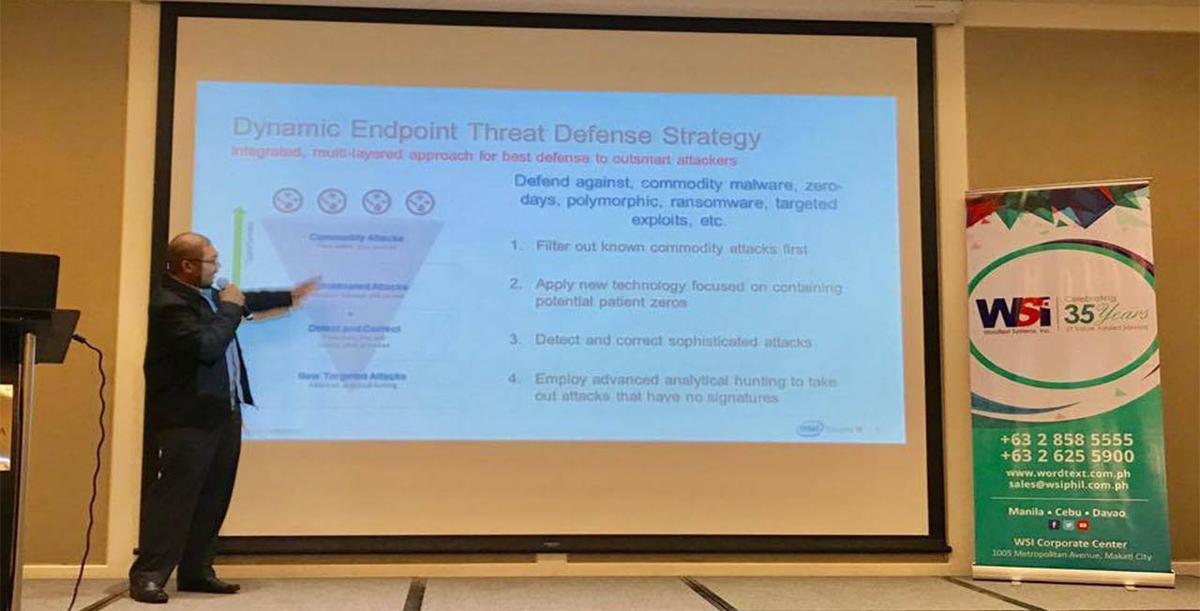 Virus attacks and data leaks have been escalating in the recent months. There's the Bangladesh bank heist that involved one of our local banks. There's the Wannacry virus that affected an estimate of 250 thousand users in just a matter of 24 hours. As a response to the  threats affecting organizations across the globe, WSI held its Data Security Summit last May 23 at Discovery Primea, Makati City.
To combat today's data and security attacks, WSI brought together top-tier security solutions in its event. Responding to complex  IT environments and data security threats, among those discussed in the summit were innovative solutions and advanced technologies for protection. Speakers included representatives from BMC, McAfee, SAP, Citrix, and HP Enterprise.
BMC, a global leader in software solutions, discussed entreprise solutions for switching from analog to digital. Security solutions were discussed by BMC as well, noting that, "Cybercriminals do not discriminate." Globally trusted security provider, McAfee, likewise shared security solutions to combat emerging malware and online threats. For business optimization that takes advantage of real time data to predict customer trends, SAP elaborated on business processes and solutions. Also contributing to the summit was Citrix's insights and solutions on secure data and access at anytime and at any device or network. Last, but not the least, was HP Enterprise's highlights on fast and reliable storage solutions.
Joining the event through exhibits were other solution providers; Addasound headsets, Gemalto data protection solutions, and Polycom video and voice conferencing & telepresence. One-on-one consultations were also held to better cater to  various attendees in the finance and banking, BPO, insurance, government,  and construction sectors.
"Think before you click," were among the lines echoed in the event. In today's day and age, prevention and protection is key in keeping digital assets safe.