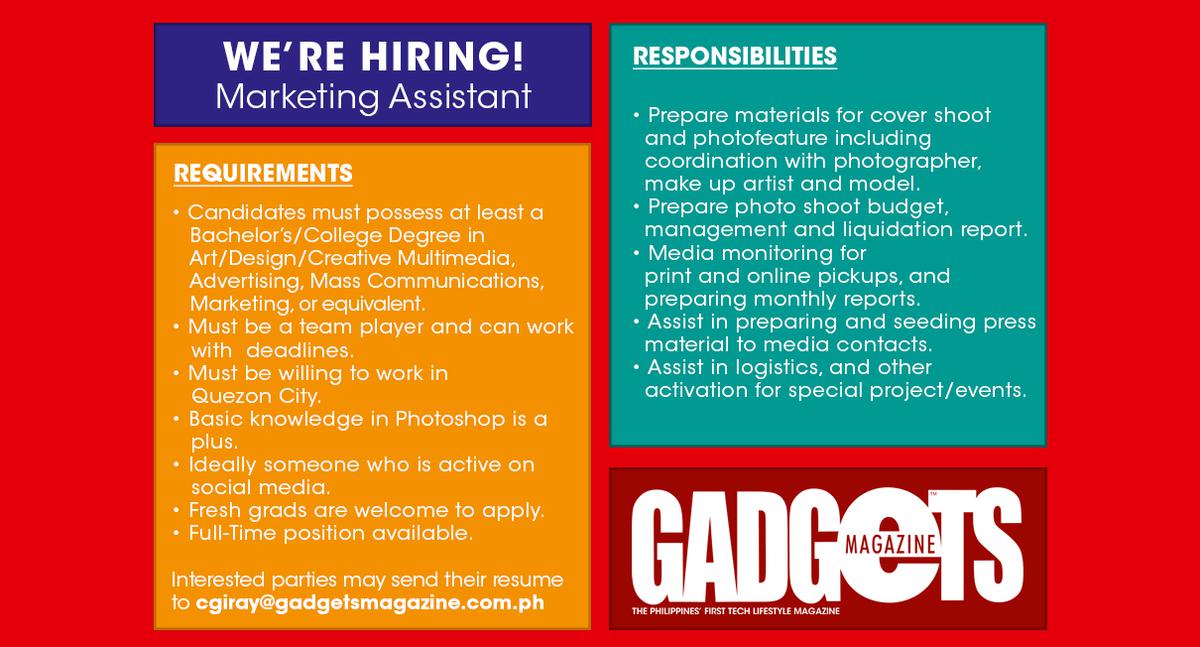 Gadgets Magazine, the pioneering tech-lifestyle magazine is looking for a marketing assistant! If you want to work in a creative and fast-paced environment, then Gadgets Magazine might just be the company for you.
MARKETING ASSISTANT
Responsibilities:
– Prepare materials for cover shoot and photofeature including coordination with photographer, make up artist and model.
– Prepare photo shoot budget, management and liquidation report.
– Media monitoring for print and online pickups, and preparing monthly reports.
– Assist in preparing and sending press material to media contacts.
– Assist in logistics, and other activation for special projects/events.
Requirements:
– Candidate must possess at least a Bachelor's/College Degree , Art/Design/Creative Multimedia, Advertising/Media, Journalism, Mass Communications, or equivalent.
– Must be a team player and can work with deadlines
– Must be willing to work in Quezon City
– Ideally someone who is active in Facebook/Twitter.
– Fresh grads are welcome to apply.
– (1) Full-Time position available.
Interested parties may send their resume to cgiray@gadgetsmagazine.com.ph