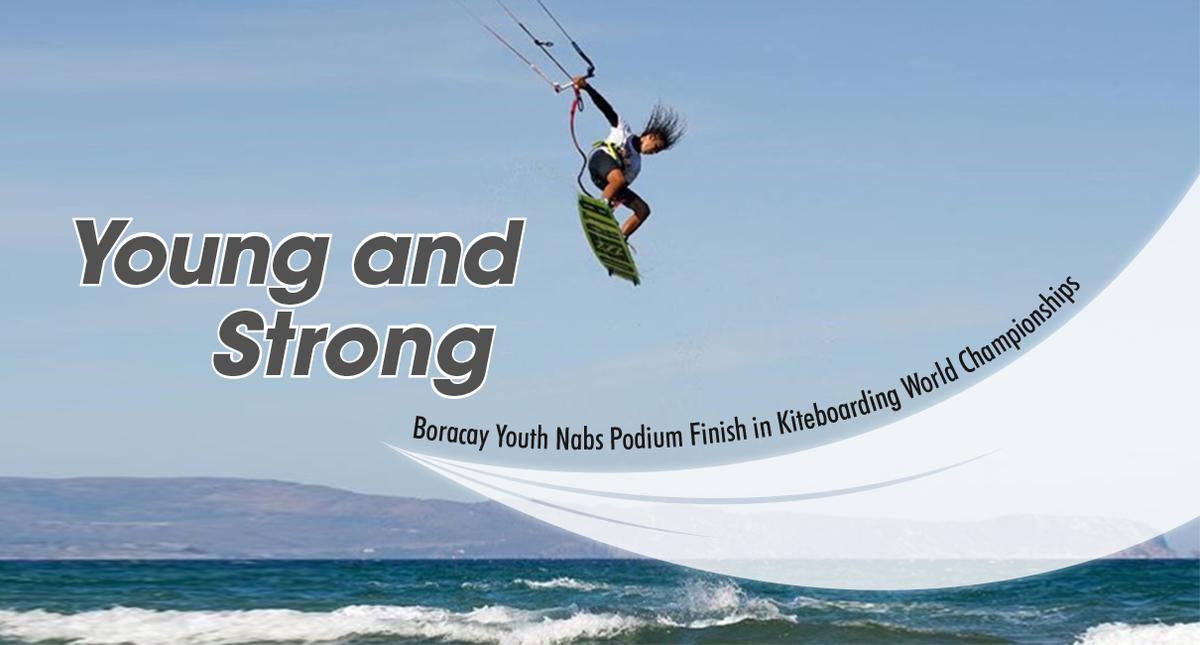 What do you get when you combine surfing, skateboarding, gymnastics, and other extreme sports into one? Kiteboarding, that's what. This surface water sport is a mishmash of facets from various activities rolled into one challenging water sport. In this sport, the kite serves as your sail and the wind is the force that propels you, while on top of the wakeboard, to various directions across the open water—think kite-flying in water. This sport isn't as widely practiced in the Philippines as basketball, but many Filipino young'uns have risen to the challenge and are taking the sport by storm. Among them is young water sports champ Christian Tio.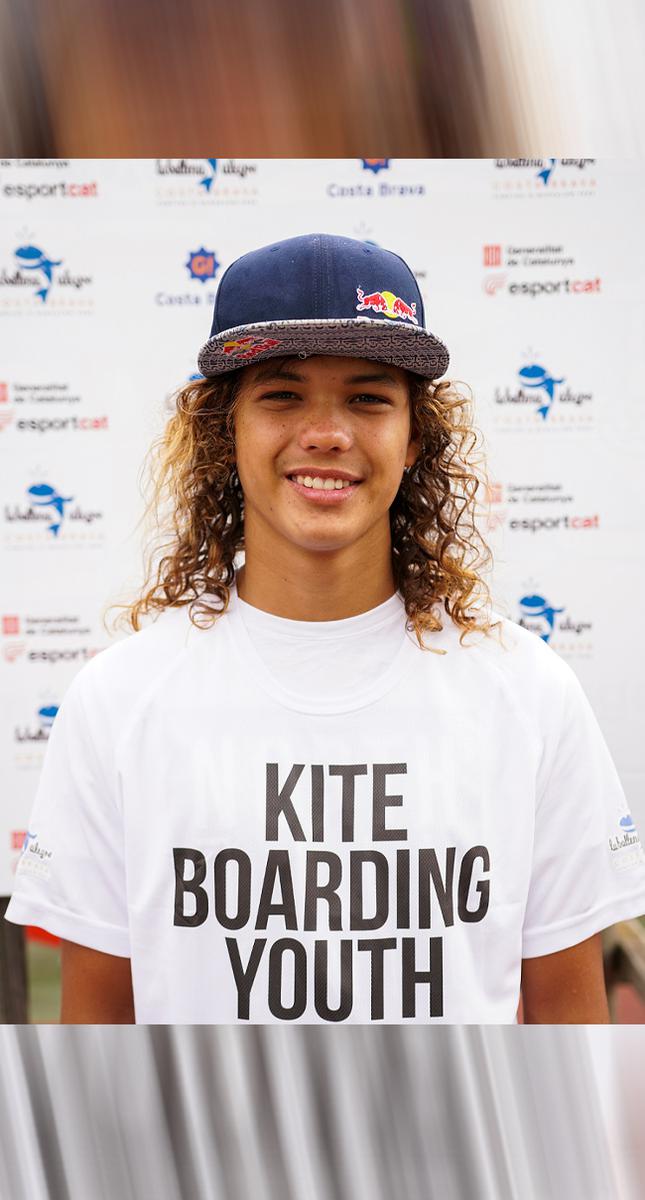 The 15-year-old Tio bested tough competition and managed to land a podium finish in the recently concluded 2016 Kiteboarding Youth Cup (KYC) held at Camping La Ballena Alegre, Spain. Despite his tender age, organizers of the KYC saw his above average skill level and moved him up from Under 17 (U17) to Under 19 (U19) category.
During the competition, held from June 27 to July 3, 2016, Tio performed his best even with unfavorable weather conditions. Though he initially failed to complete a full run on the tense waters, the tides turned in Tio's favor enabling him to pull an impressive combination of his signature moves. His remarkable routine propelled him to third place, closely behind champions Swiss Maxime Chabloz and French Roman Giuliano who claimed 1st and 2nd, respectively.
Being Red Bull Philippines' first athlete, Tio had the pleasure of receiving training from a team of experts who helped him be the well-rounded athlete that he is today. To improve his tricking and flow, Tio trained at the Ninja Academy, the Philippines' first indoor parkour facility. He also went through the Fitfast Wellness Center's Human Performance program which further boosted his stability, flexibility, and endurance. Rounding out his pre-world championships training is a calisthenics-based course courtesy of the Philippine Street Workout and Calisthenics Association.
Prior to the KYC, Tio has, notably, competed and ranked number 2 in the world twice: in the consecutive riding seasons of 2014 and 2015 at what was then dubbed the Junior Virgin Kitesurfing World Championships also held in Costa Brava, Spain. Tio's KYC appearance is his first junior world championships since the loss of his father and coach, Chris Mohn, earlier this year. This tragedy didn't stop the young athlete from chasing his dream. Equipped with skills for the tourney, Tio naturally shined with his exceptional and world-class talent.
With a new victory under his belt, Tio is more than ready to make his mark in the kiteboarding world.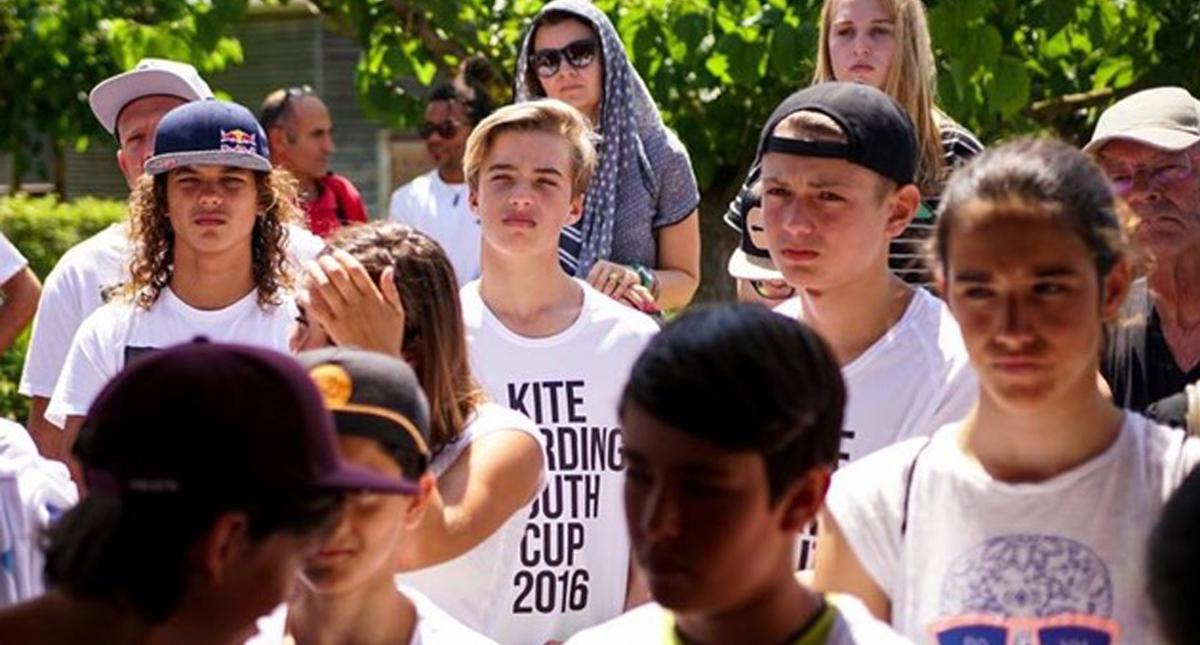 Relive all the kiteboarding action on the Kiteboarding Youth Cup's page: facebook.com/COSTA-BRAVA-Kiteboarding-Youth-Cup-2016. For updates on Christian Tio, follow facebook.com/christiantioboracay.
Also published in GADGETS MAGAZINE August 2016 issue.
Words by Mia Carisse Barrientos