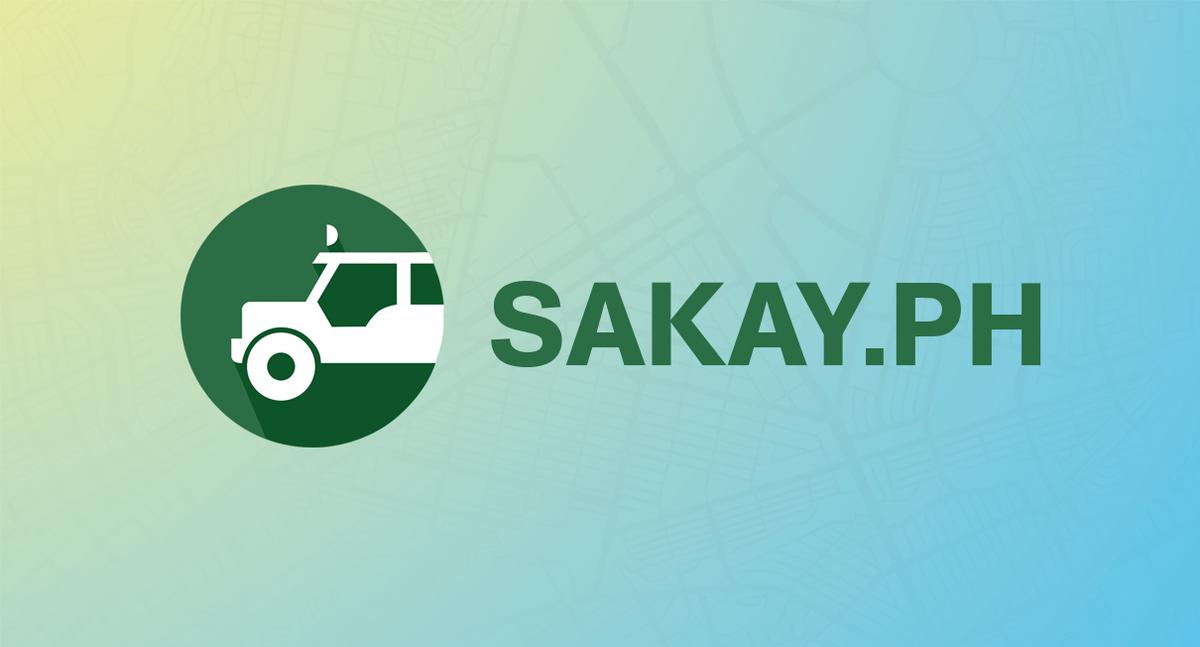 The easiest way to get around the metro is by taking public transportation. If you are a direction noob, however, navigating the winding streets of Metro Manila can be as dreadful as losing your way in a non-English-speaking country, without internet connection. Good news! The heavens have heard the woes of people with no sense of direction and has brought upon this Earth the app Sakay.ph.
This app, available on iOS, Android, and via a web browser, helps you commute confidently no matter where you're headed. According to the website, the original version of Sakay.ph was created by two brilliant programmers as a small side project. The app was then used as an entry to the Philippine Transit App Challenge, a local hackathon in 2013 where it bagged the Open Community Award.
Currently, Sakay.ph is handled and is being further improved by software development and design firm By Implication. With a user-friendly interface and mobile app to boot, Sakay.ph has helped over 500,000 users get around Manila without a hitch through easy to follow transit directions.
Sakay.ph offers a similar experience to community based navigation platforms such as Waze and Google Maps. Why choose this app? This service is specially customized to better serve everyday commuters. Within its mobile application, you can choose your preferred modes of transit and it will conveniently tailor choices of routes to follow. If you're comfortable in taking the bus, just quickly switch the bus toggle; you could do the same for the jeep, premium and p2p bus, train, UV express, E-jeep, and ferry modes of transit.
Like other navigation apps, you are to enter your point of origin and destination, and time and date of departure (optional). The app will then automatically show you routes based on your mode/s of transit. Tapping the Routes Found tab will display the best routes that will take you to your destination in the shortest amount of time. Know that the routes, fares, traffic, and whatnot available in the app are based on data collected by DOTC, LTFRB, MMDA, LTO, among others, which make them, by far, accurate. So if the app unfortunately makes a direction error, don't go blaming the developers.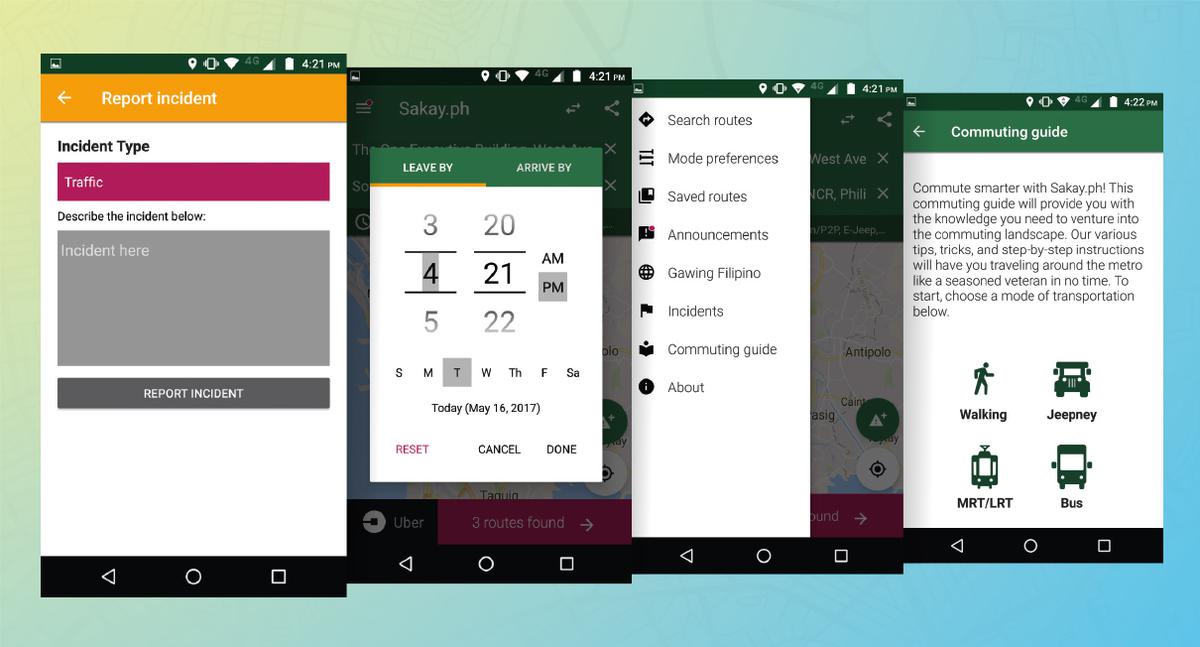 What I like about this app is that it is detailed to the hilt. For example, after alighting the train, it will display instructions on which road to take down to whether you should be walking on the left or the right of a road or establishment. Another pleasant feature of this app is that it shows you the average cost for every available route, along with its breakdown, as you scroll through. This lets you prepare the fare in advance so you won't panic mid-commute. It also has a report incident feature to help warn commuters of traffic jams and other incidents.
If you are a traditional commuter, you can type in details of your trip on its website (namesake) and easily print your chosen route. Additionally, the app will soon be rolling out a polished version of its SMS service so you can get to your destination even without internet connection—or a smartphone.
Currently, Sakay.ph only offers directions within the Metro Manila area. However, they are working on expanding their reach. The app has also recently tied up with ride-hailing app Uber to make commuting even easier. But if you're keen on keeping your transportation budget on the low, public transit is the way to go.
With this app on hand, you can set off confidently wherever, no need to SOS mom.
Also published in GADGETS MAGAZINE June 2017 Issue.
Words by Mia Carisse Barrientos