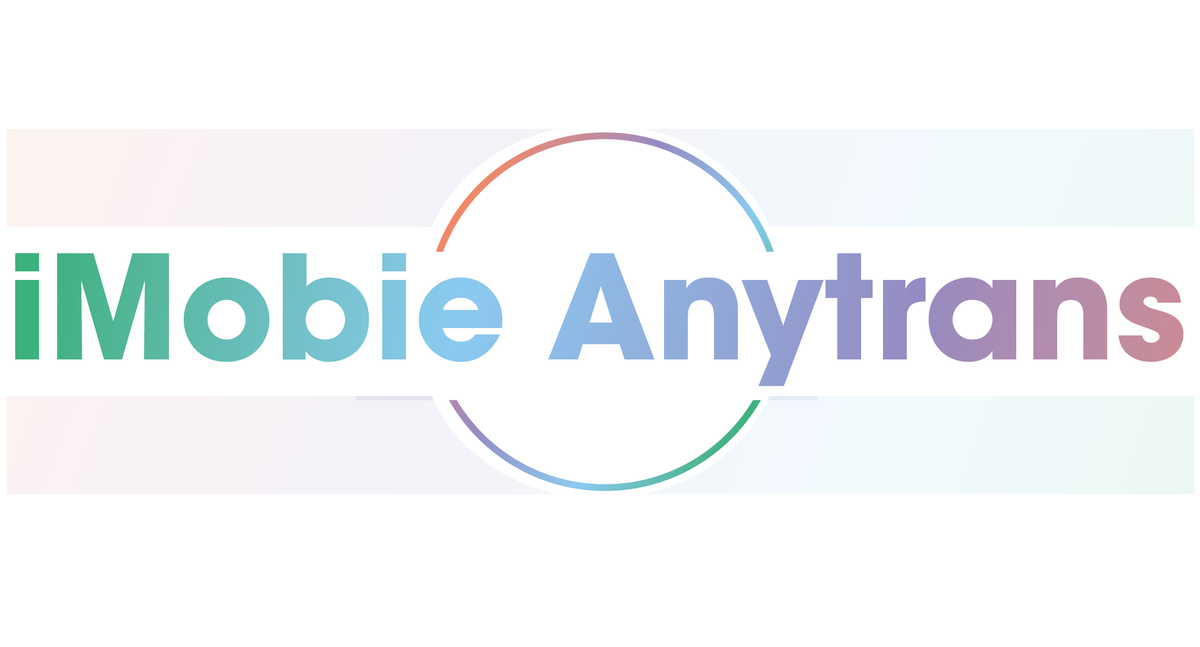 Developed by iMobie as an alternative to iTunes, Anytrans is an App that will allow you to manage your iOS devices—and in my opinion, it can replace iTunes and has a lot more to offer.
Anytrans does what iTunes can do like you to accessing your iTunes Library, backing up your device to iTunes, downloading your iCloud backup, and accessing the content of your iOS devices. In addition, it lets you merge, clone, backup, transfer content to your Mac or PC including iTunes, add content to your iOS device and transfer content from one iOS device
to another.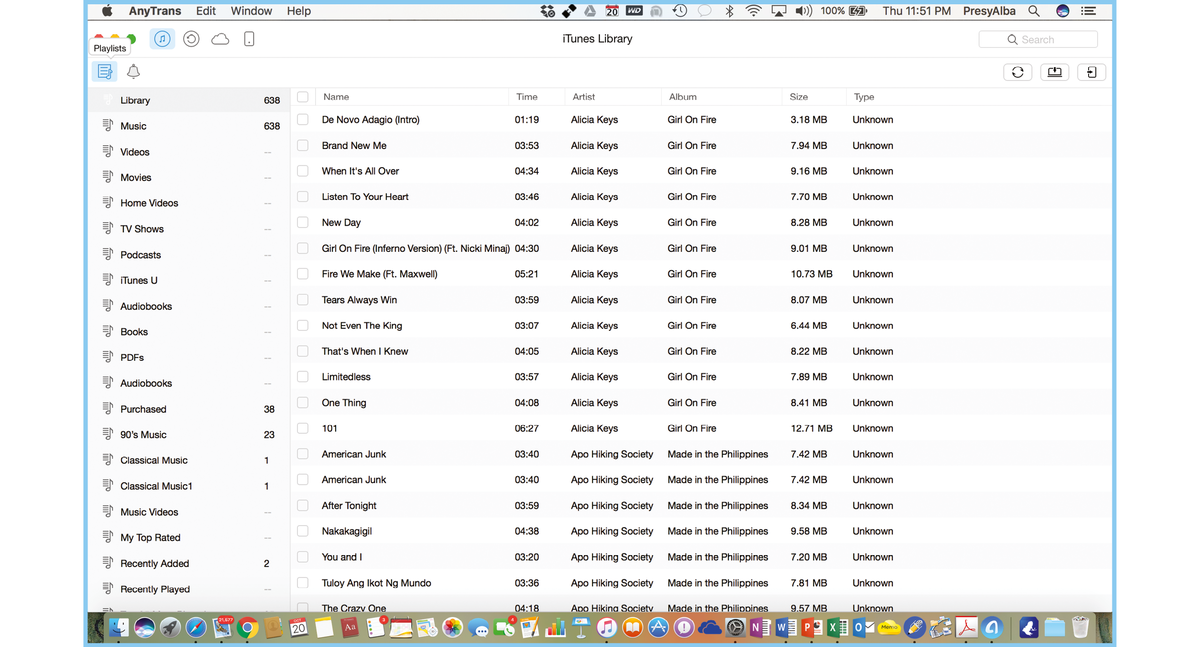 Managing your audio and video files
If you have a large music collection saved in your computer, on your home NAS or an external drive, and you also want to change the music on your iOS devices from time to time, Anytrans makes moving files from device to computer and vice-versa as simple as copying files in Finder.
You can transfer music files two different ways: from the iTunes Library or by the device's quick start shortcuts. If you connect two iOS devices to your PC or Mac, you can even move files between them with ease.
What is especially great about Anytrans is that when you copy video files that are not compatible with iOS devices like mkv or avi, Anytrans automatically converts them to a file format that your iOS device can play like mp4.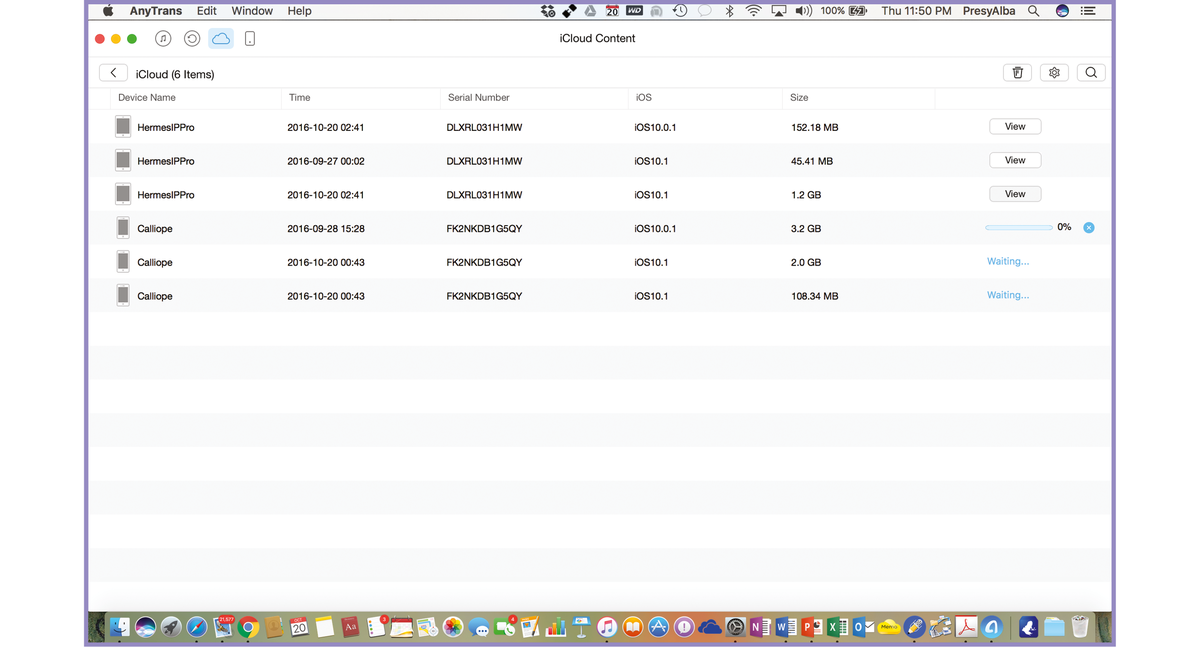 Downloading your iCloud backup
You can download the backup files of your iOS devices from iCloud to your computer or an external storage. You will need to login to your iCloud account to do it, and if you have the 2-step verification turned on, you have to turn it off first temporarily to be able to login to your iCloud account from Anytrans.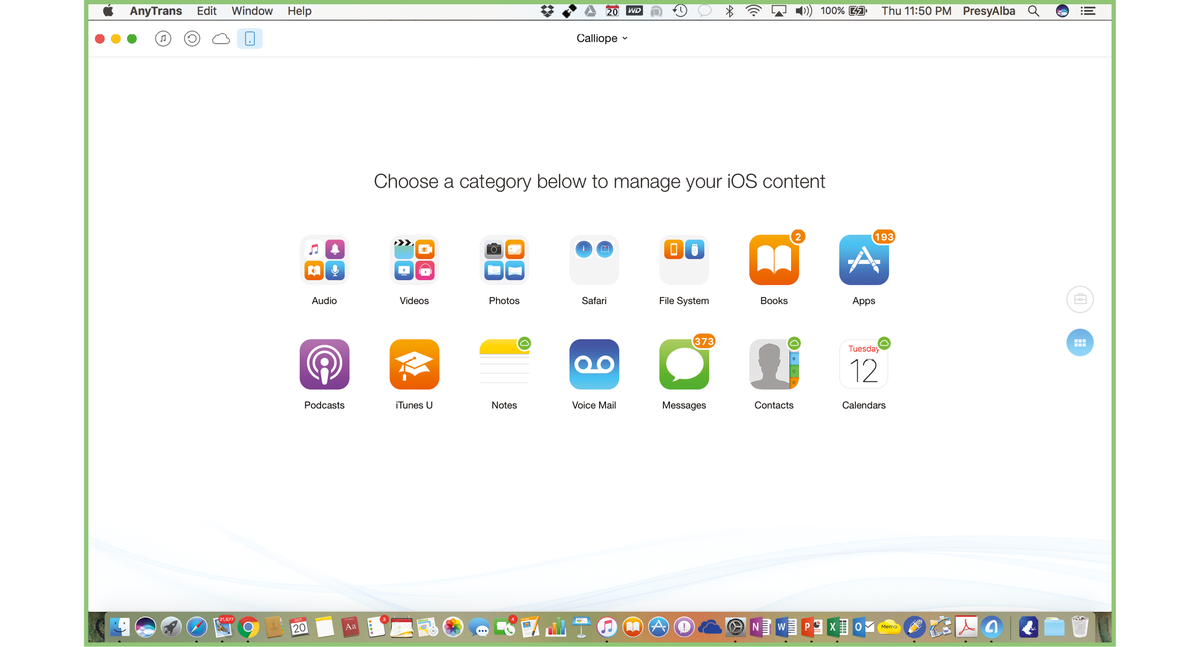 Content backups
More than iTunes, Anytrans can create backups of your content. For example, if you want to save particular messages, you can do so by selecting which app you want to manage and it's a matter of selecting the messages you want to backup. You can do this to notes, reminders, contacts, etc.
Merging and cloning devices
Setting up a new iPhone from an iCloud backup can take a long time. With Anytrans you can just clone the content from old to new a lot faster. If you have contacts on your iPad that's not on your iPhone, you can merge content between the two devices and have a complete set on both devices.
Paying USD 39.99 for a personal license that can be installed in just one computer may seem pricey but for all the things that it can do, I guarantee that you will have your money's worth. You'll get a better deal if you purchase the family license for USD 59.99, which can be installed to up to five Mac or PC computers.
Also published in GADGETS MAGAZINE February 2017 issue
Words by Presy Alba