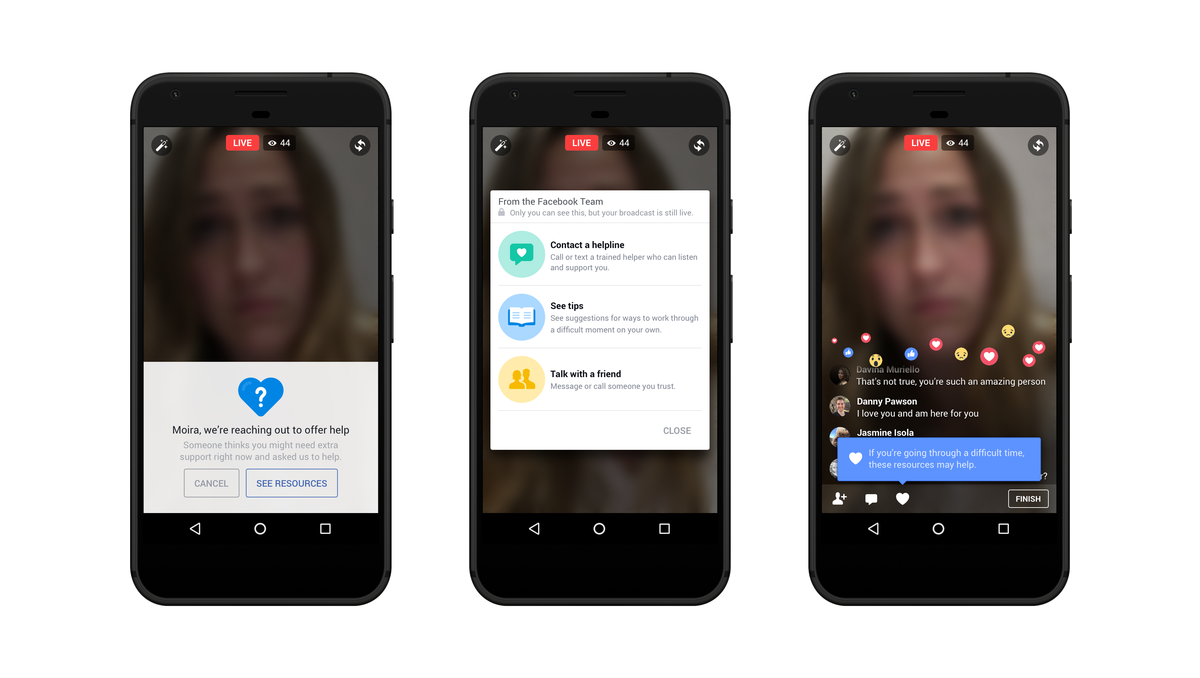 You'll never see Facebook the same way again.
The social networking website has used artificial intelligence in helping people in distress. According to the report, the said tool automatically scans various posts of users online. The company then automatically flags potential suicidal posts to human moderators that will serve as "responders" for giving aid to the individual. Aside from statuses, Facebook will also be able to browse other live stream videos of its million users through this latest system upgrade.
This suicide-prevention tool was first tested in United States but it will be out soon to other countries except European Union, which has a strong data protection laws that hinders companies from profiling citizens.
"Starting today we're upgrading our AI tools to identify when someone is expressing thoughts about suicide on Facebook so we can help get them the support they need quickly. In the last month alone, these AI tools have helped us connect with first responders quickly more than 100 times," stated by Facebook CEO, Mark Zuckerberg in his verified account.
There are no other details yet how the tool's algorithm determines people who is in danger.
Source: The Verge