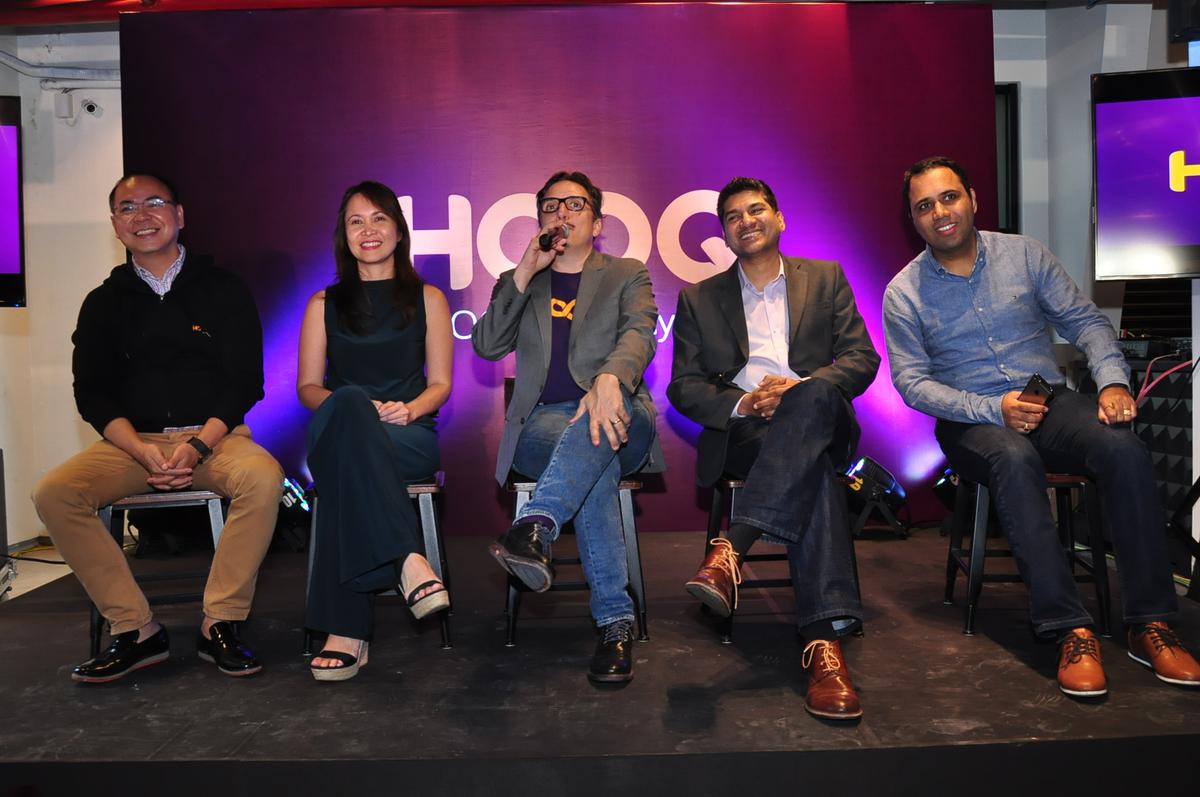 Video-on-demand service, HOOQ, recently unveiled its new app and the first of its kind hybrid model ad-free service.The SVOD service that was built in Asia for Asia takes on a mobile-first user experience to cater to the voracious demands of mobile users.
AD-FREE FREEMIUM APP
This new hybrid model now allows customers to sample a premium service at no cost.  Pilot episodes of all TV series will now be free for all registered users even after their free trial period has ended.  Customers can now catch pilot episodes from DC's Legends of Tomorrow, Supergirl, Devious Maids, The Mentalist, Castle toAlyas Robin Hood, Walang Hanggan and #Jadine whenever they hit the service.  This extended sampling gives the customers the power to decide if they would like to continue to watch the rest of series before they pay for the subscription.
HOOQ's new ad-free freemium service will be available to all customers starting October.
MOBILE-FIRST USER EXPERIENCE
HOOQ fans can look forward to a new app interface that boasts a mobile first UX that has been built from extensive customer beta testing and usability research to derive a customer-centric experience, given that over 80-percent of customers are consuming HOOQ on their mobile devices.
Designed with the habits of the social and digital natives in mind, this new mobile-first release boasts a brand new real time content feed and personalized recommendation engine that makes discovering new favorites easier than ever.  Additionally,there is an improved search engine,wish-lists (for future viewing) and optimized content delivery for significantly faster app start and streaming start times.
The new app has been in development by HOOQ's in-house team for nearly nine months and is backboned by a new back-end framework focused on a faster and higher quality streaming experience for the customer.  In addition to the current support of iOS, Android, web, Chromecast and Android Set-top Box, HOOQ will also be available on Airplay and mobile web as part of this launch.
Sign up today on www.HOOQ.tv for a free trial.  Monthly subscriptions start from PHP 149.00 and soon, customers can also choose from weekly subscriptions for as low as PHP 59.00.
Globe Postpaid customers can get up to 45 days of free trial with Globe GoSURF 99 and below, and up to 90 days of free trial for all mobile customers availing of GoSURF 299 and up.  Broadband customers also get HOOQ for free on Globe Home Broadband.  Once the trial period expires, GoSURF customers can continue enjoying HOOQ at Php149 subscription fee monthly charged to your Globe bill.For all other subscribers, you can either pay the Php149 monthly subscription fee through credit card or charge it to your Globe bill by texting HOOQ149 to 8888.