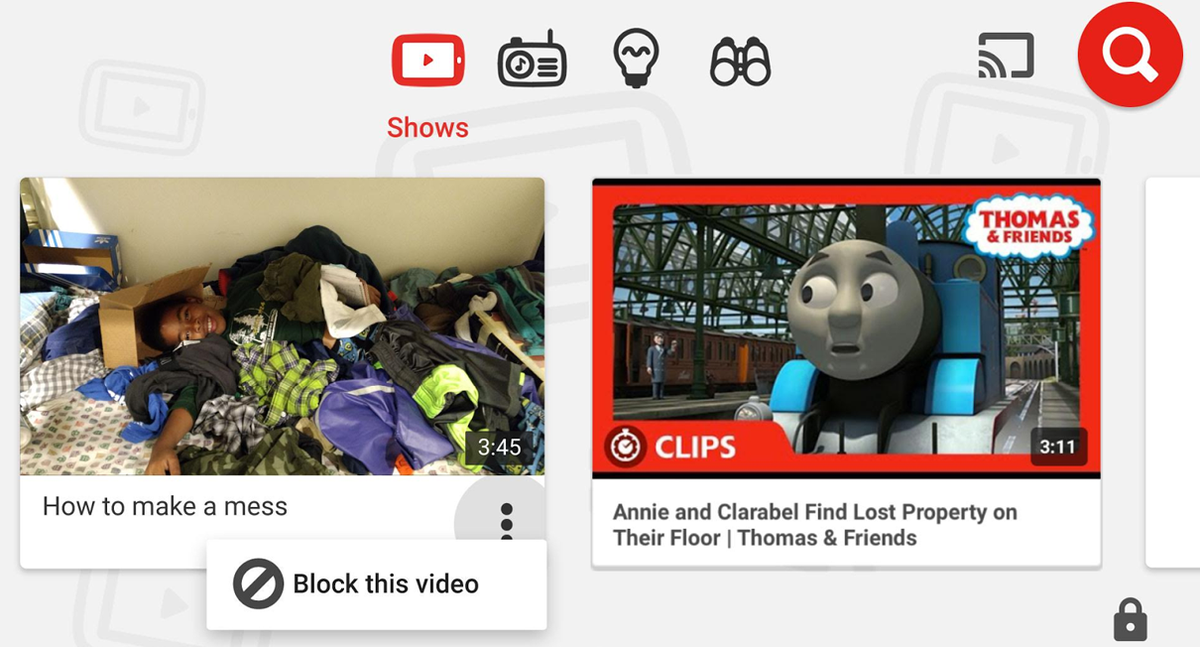 The almost-two-year-old YouTube Kids app has seen an immense following from families across the globe, currently with over 10 million downloads on Google Play, ranking consistently as one of the top five apps in the Apple App Store, and notching an overall 4+ rating on the Play Store.
It boasts features such as an in-depth tutorial on how the system recommends content and how to flag videos; a timer that allows parents to specify how long the kids' screen time is; compatibility with smart TVs, ChromeCast, Apple TV, and game consoles; and age-based home screen content customization.
The app recently rolled out a new feature which allows parents to block certain channels, videos, and content from their children. This includes potentially messy ones such as goo- and slime-making tutorials.
In order to do so, parents must go to the YouTube Kids app, tap the Three-Dot menu next to any video or channel, and choose the block option. They will then be prompted to verify the decision through a parental consent email.
All the blocked videos and channels on YouTube Kids will also sync across all devices so parents don't have to repetitively go through the same process of blocking and verifying. Should they change their mind, they can also easily unblock restricted videos or channels.
The new feature is available in the United States, Canada, Australia, New Zealand, Argentina, Colombia, Mexico, Chile, Peru, Brazil, Nigeria, Kenya, South Africa, Ghana, Uganda, Zimbabwe, Tanzania, Malaysia, Philippines, India, and Singapore.