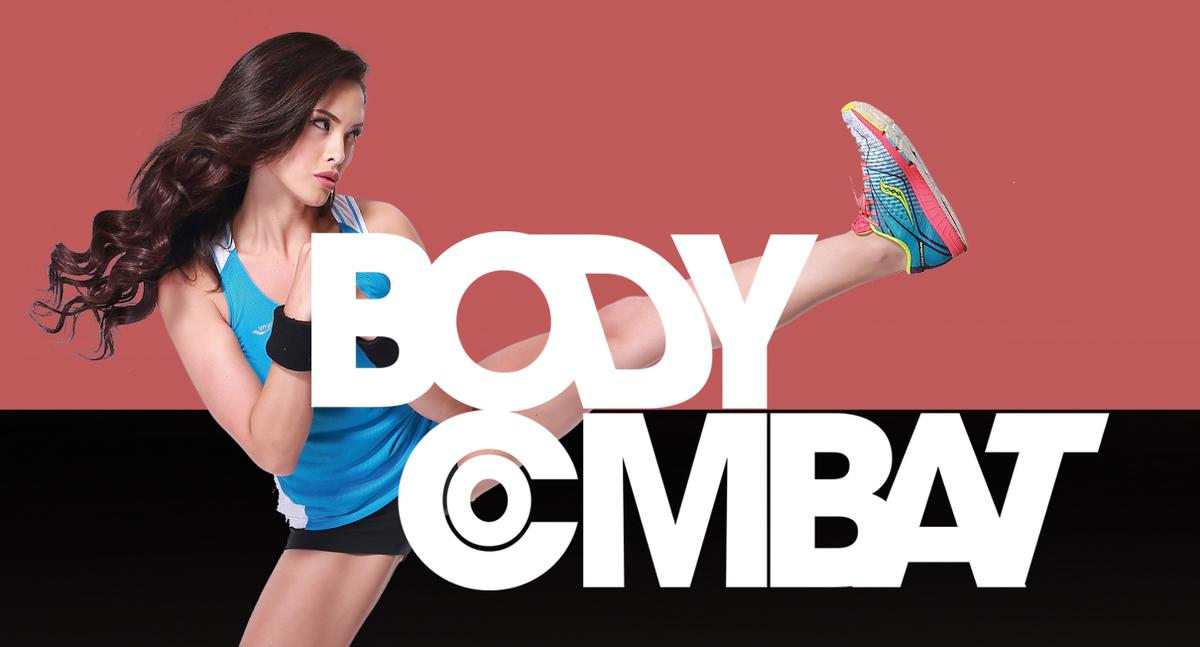 I may not look it, but I'm quite an active person. I previously danced in church, which required me to attend dance training twice a week. To further vouch for my claim, I also did some ballet in the past, albeit just basic and nowhere near Black Swan levels. Not long ago, my fitness motivation stratum shot up to greater heights so I signed up for a gym membership. While waiting for the next yoga class to begin, I saw gym members flock over the area where Zumba and other group classes are held. Long story short, my inquisitiveness had me attending what was a Body Combat class and an hour after I felt like I just victored the Hunger Games.
What is Body Combat?
No, I didn't take down people in the class, you silly. This workout, in slight contrast to its name, doesn't involve mano a mano type of physical contact. It rather puts an energetic spin on martial arts and boxing that'll get anyone pumped up.
There are also no intricate moves to master. If you attend classes often, your body will begin to adapt the right form. By then, you might even be able to follow along with your eyes closed—that is if the instructor uses the same routine for every class.
Body Combat sessions usually last up to a maximum of one hour. Any longer than that will make your muscles feel like jelly that will disintegrate at the slightest touch. The extent of each session and intensity of actions pretty much depends on the music. Usually, a body combat playlist consists of ten high-energy songs that'll stimulate class participants. A single body combat session is claimed to burn up to around 700 calories. If you  attend classes regularly (and with the proper diet) you can hit your fitness goals in just a few months.
How it's done
The instructor will begin with warmup, as with any other form of workout. This gets the participants' bodies conditioned for a lot of intense body movements later on. The following actions will normally include simple to elaborate arm and foot movements—jab, hook, guard, upper cut, elbows, front kick, side kick, back kick, roundhouse, and more; and sometimes a succession of those. The class will end with cool-down to slowly transition your body back to its normal pace.
This activity works your legs and efficiently tones your arms, back, and shoulders. It also develops your core and increases lung power, given the barrage of movements within an hour. The first time I attended a body combat class, I remember turning beet-red, breathing heavily, and stopping 30 minutes into the session. It's exhausting and it's normal to feel that way as only half of the class (mostly those who have evidently attended more than once) make it to cool-down.
As for the movements, it's okay to feel awkward following along at first, unless you've boxed or done martial arts before. There's a start to everything.
You might laugh at how silly and awkward you look initially but trust me when I say, once you get the pace and familiarize with the right stance and form, you'll look like a pro in no time. Also, there's no room for bashfulness as everyone's fired up and mirroring the instructor; you'll unconsciously find yourself throwing some Bruce Lee-like moves and grunting loudly along with the others soon enough.
Do I need specific equipment for this workout?
No. What you need is just a mind and body prepared to sweat. You're going to need a towel to dry off with, and water, plenty of it. Place them near your 'area' or if possible, hang your towel somewhere on your bottoms as you are sure to sweat profusely. Wear appropriate gym apparel, preferably a body hugging ensemble, so that no loose clothing will get in the way of your workout. For girls, tying your hair up is a must. If you're feeling a little on the pro-side, you can go with gloves for added support.
Where to attend Body Combat classes
There are lots of local gyms that offer free body combat classes (and a plethora of other group fitness activities) as part of membership privileges. If your budget doesn't allow for a gym membership, you can opt for body combat classes on YouTube and invite your friends to join along to up the energy and enthusiasm.
Body Combat is an energetic, full-body workout that burns calories, increases your speed and stamina, makes you stronger, and develops coordination. Coming out of the classes, you'll feel extra energized and empowered. Also, you never know, the hybrid combat moves you learn might even come in handy when faced with adversaries.
Also published in GADGETS MAGAZINE May 2016 Issue
Words by Mia Carisse Barrientos