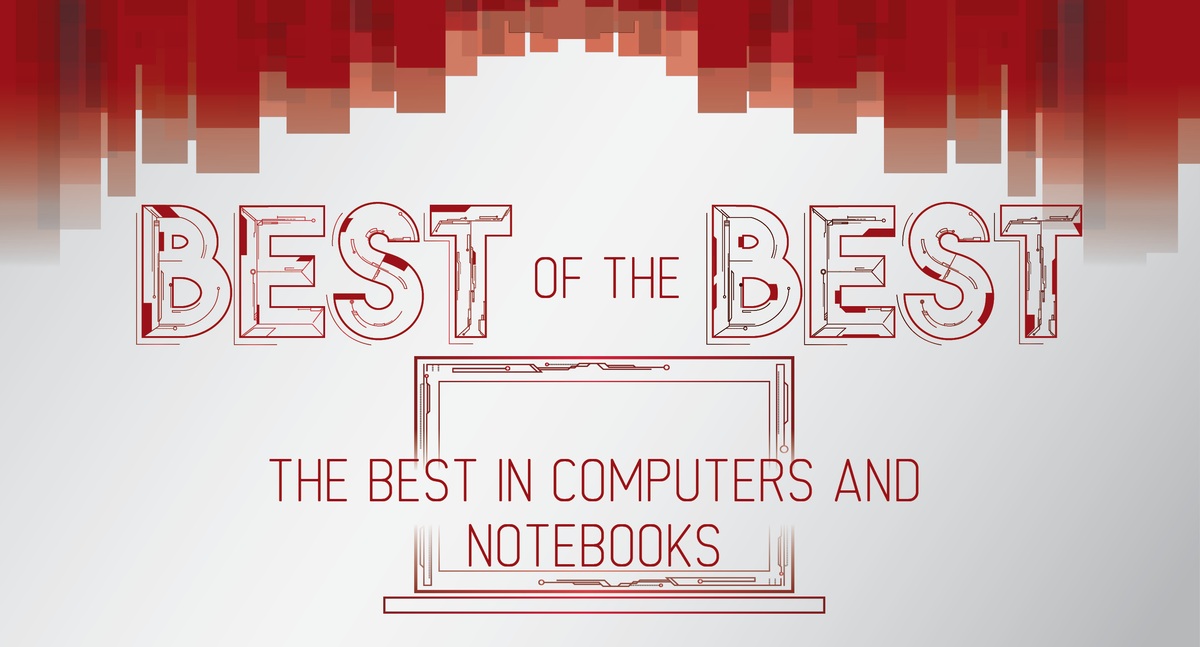 Remember when we did our 2015 roundup of the best computer hardware and peripherals? It's amazing to think that only about half a year later, most of the flagships included in that list have already been outshined by this year's announcements. It's also noteworthy to see that competition is heating up again between different brands, with releases, promotions, and other marketing gimmicks coming in one after the other in a bid to get your hard-earned cash. Hopefully, you haven't broken your piggy bank just yet, because we're about to throw you the current kings of the bleeding edge.
Nvidia GeForce GTX 1080
Currently the best graphics card available to the mainstream consumer market, the GTX 1080 beats the living daylights out of the Nvidia Titan X by a considerable amount in pure performance, temperatures, power draw, and even price. It does so thanks to the all-new Pascal architecture's better memory compression for more efficient bandwidth use; better compute preemption and dynamic load balancing; optimized support for virtual reality; and generally enhanced image output. Reviewers have also confirmed that the GTX 1080 is the fastest single GPU card out there, topping real world and synthetic benchmarks like nobody's business.
But that's just the reference card. As aftermarket GTX 1080s from Nvidia's different board partners, (Asus, MSI, Gigabyte, EVGA, Palit, Zotac, etc.) start hitting the shelves, the performance figures should start increasing. For pricing, the Titan X will continue to be kicked while it's down, with Nvidia deciding to sell the GTX 1080 at USD 599, USD 400 cheaper than the Titan X's price at launch. Better yet, pricing for non-reference cards should hover at around the same price.
Intel Core i7-6950X
High-end processors such as the Skylake-based Intel Core i7-6700K may already be more than enough for most people, but there's always that niche group out there who require a truckload more horsepower to drive their supercomputers. Perhaps they're going to simultaneously render 10 4K videos. Maybe they're trying to formulate a new element. Or they could possibly be crunching numbers so long WinRAR would've expired way before you get a glimpse of the final digits.
Barring quantum computing, these people would be best served by the Intel Core i7-6950X Extreme Edition processor. Priced at around USD 1,800, it's the company's first 10-core, 20-thread processor able to run a sustained frequency of 3 GHz. It boasts up to 3.5 GHz and also features the new Intel Turbo Boost Max 3.0 for improved single-core performance in single-threaded programs. Moreover, it's overclock-ready so users can squeeze every last drop of performance out of the silicon, provided they have an ample power supply, motherboard, and cooler on hand.
Samsung 850 Pro and WD Black
Moving on to SATA drives, we have the performance-grade Samsung 850 Pro solid state and WD Black platter drives. The former comes with up to 1 TB of V-NAND flash storage, sequential read and write speeds of up to 550 and 520 MB/s respectively, and 150 TB of endurance. Meanwhile, the latter is a step up in quality from the consumer-oriented WD Blue drives, featuring better cache size, higher RPM, and longer durability.
Sure, they're significantly more expensive than your conventional storage devices and they don't really offer mind-blowing performance increases to completely justify their price tag, but they do come with long warranties for your peace of mind. The Samsung 850 Pro has a ten–year guarantee while the WD Black has a five year guarantee, showing that both manufacturers have the utmost confidence in their products. And when it comes to data, that's never a bad thing.
Digital Storm Aura
It takes a lot to stand out in the world of pre-built PCs. Digital Storm's Aura does that by basically taking all the cool gaming stuff they could possibly find, and cramming into a drool-worthy all-in-one package that can be customized to the user's liking. It is built by experts from the ground up so you won't have to worry about frying any components, and is also stress-tested for the best possible stability out of the box.
So what's inside this beast anyway? Available in four tiers, the basic model struts an Intel Core i7-6700 processor, a 6 GB Nvidia GeForce GTX 1060 graphics card, and 16 GB of 2666 MHz DDR4 memory; and the best pre-configured one boasts an Intel Core i7-6800K processor, the latest GTX 1080 graphics card, and the same 16 GB DDR4 RAM clocked at 2666 MHz. All the parts are tucked behind a 34 inch QHD 60 Hz curved monitor that's as sleek and sexy as it sounds.
Users can also specify the components they want through Digital Storm's Configurator which includes all the necessary parts—even peripherals and OS—for a complete rig. The grand total for a top of the line system is a literal arm and leg at over USD 3,700.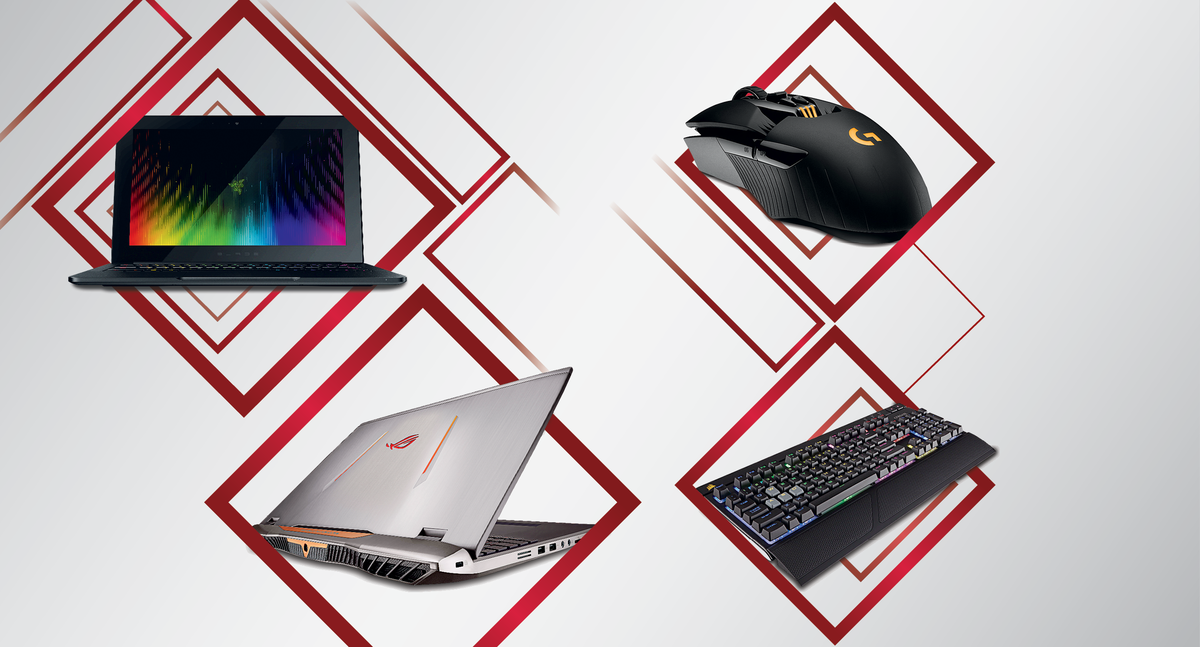 Razer Blade Stealth
Step aside, MacBook Air, there's a newultrabook in town. Hailed as the 2016 Consumer Electronics Show's "Best PC" and "People's Choice," the Razer Blade Stealth is an undisputed beauty. It's thin, light, and packed chock-full of Razer's "For Gamers, By Gamers" features that make it a really compelling purchase.
It's available with a 12 inch IGZO 16:9 capacitive multi-touch screen, Intel Core i7-6500u dual-core processor, Intel HD Graphics 520, and 8 GB of memory, after which users can choose from 128/256 GB of M.2 SSD storage, and QHD/4K resolution for the display. It also comes with Wi-Fi 802.11a/b/g/n/ac, Bluetooth 4.1, two USB 3.0 ports, and HDMI 1.4b. Sounds pretty normal so far, right? Its kickers are the anti-ghosting keyboard with individually backlit Chroma keys because everything's better with rainbow lighting; and Thunderbolt 3.0 connectivity with the Razer Core external graphics dock. The latter one proves that gamers on the go can have their (Chroma) cake and eat it too.
Surprisingly, it is competitively priced at a base tag of PHP 53,990 from the official online Razer Store.
Asus Republic of Gamers G701
If the Razer Blade Stealth is likened to a sheet of paper, then the Asus ROG G701 is half a ream, which isn't bad considering that it has a desktop-grade GTX 980 4/8 GB GPU and an Intel Core i7-6820HK underneath the hood. You read that right, folks. Those are non-gimped, full-performance, and overclockable (!) parts inside a body that's just over an inch thick. Other innards include up to 64 GB of DDR4 RAM, up to 512 GB of solid state storage, up to a 17.3 inch 4K display, and a host of current-gen wireless interfaces and ports.
It doesn't shy away from the features department either, coming in with a G-Sync–certified panel for gorgeous, lag- and tear-free visuals, as well as a built-in ESS Sabre headphone DAC and amplifier so your audio output gets a little more oomph. There's also a full anti-ghosting keyboard with 30-key rollover if ever you're trying to pull out a combo that requires all the letters and a few numbers.
On the software side of things, there's the user-friendly ROG Gaming Center overclocking utility, lifetime access to XSplit Gamecaster, and Sonic Studio II and Sonic Radar II audio software. Pricing is not yet available as of writing, but you can bet you'll shell out more than a car downpayment for all that firepower.
Corsair Strafe RGB MX Silent
Want to feel the clickity clack of a mechanical keyboard but don't want to hear the corresponding clickity clack? You can get a regular mech with a linear switch like the regular Cherry MX Red or Cherry MX Black and dampen some of the noise with O-rings, or you can splurge on the Corsair Strafe RGB with the brand-spanking-new Cherry MX Silent switches.
Visually, it looks almost identical to the original Strafe RGB "Real Mech or Nothing" keyboard with just a few subtle design changes denoting that this is the newer model. You'd have to pry off the keys in order to see the aforementioned MX Silent switches. These feature glass-fibre reinforced bases to reduce the keys' bottoming out noise and integrated two-component tappets to further lessen audible clicks throughout a keypress. Other than that, the MX silent will generally feel like a Red or a Black depending on the variant you're getting.
It also comes with a wrist rest to further boost comfort during marathon sessions.
Logitech G900 Chaos Spectrum
Are you willing to spend more than PHP 7,000 (plus taxes and shipping) for the world's best gaming mouse? Because that's how much the Logitech G900 Chaos Spectrum will cost you. It deserves the price, though, as it's a very unique contraption that has everything your pointer could possibly need to pwn.
It's both a wired and wireless mouse, coming with a six feet long braided cable and wireless dongle that's been tested to work perfectly even through very busy airwaves. Moreover, its 107 g light body accurate PMW-3366 sensor, superb ambidextrous build quality, and long battery life perfect for both intense and casual gaming runs.
Also published in GADGETS MAGAZINE August 2016 issue
Words by Chris Noel Hidalgo