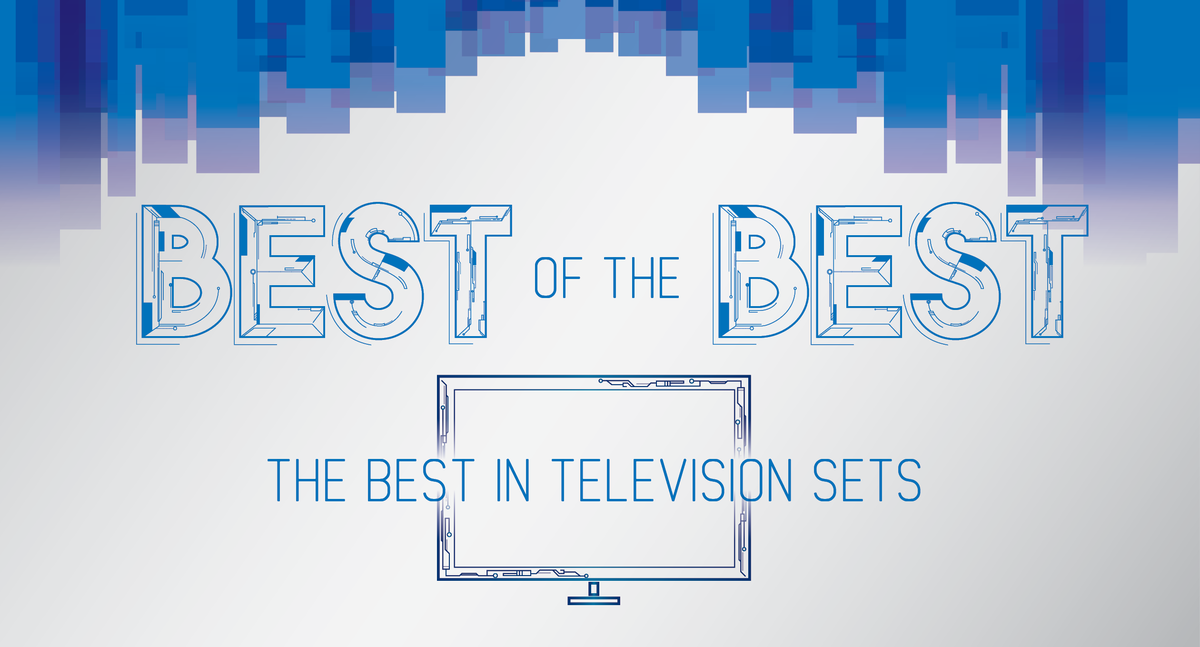 When it comes to entertainment, there are quite a number of devices you can throw in the list. As long as it's a gadget and it functions to entertain, it qualifies, right? Portable gadgets aside, let's talk about the long-established device that is the center of living rooms. For this month's Cover Story, we'll cut the list down to the most essential home entertainment device, the television.
Last year we saw 4K TVs go into full bloom. UHD TVs in various shapes and sizes infiltrated the mainstream market. With the momentum at an all-time high, we can say there's still a lot going for TVs in the pixel department. Besides the capability of delivering gorgeous graphics, TVs of today are all the dedicated entertainment devices rolled into one. In one piece of tech, you get the functions multiple devices, which explains its asking price. But, if you are all for spending a crazy amount of money on high-end TVs, maybe we can help you out.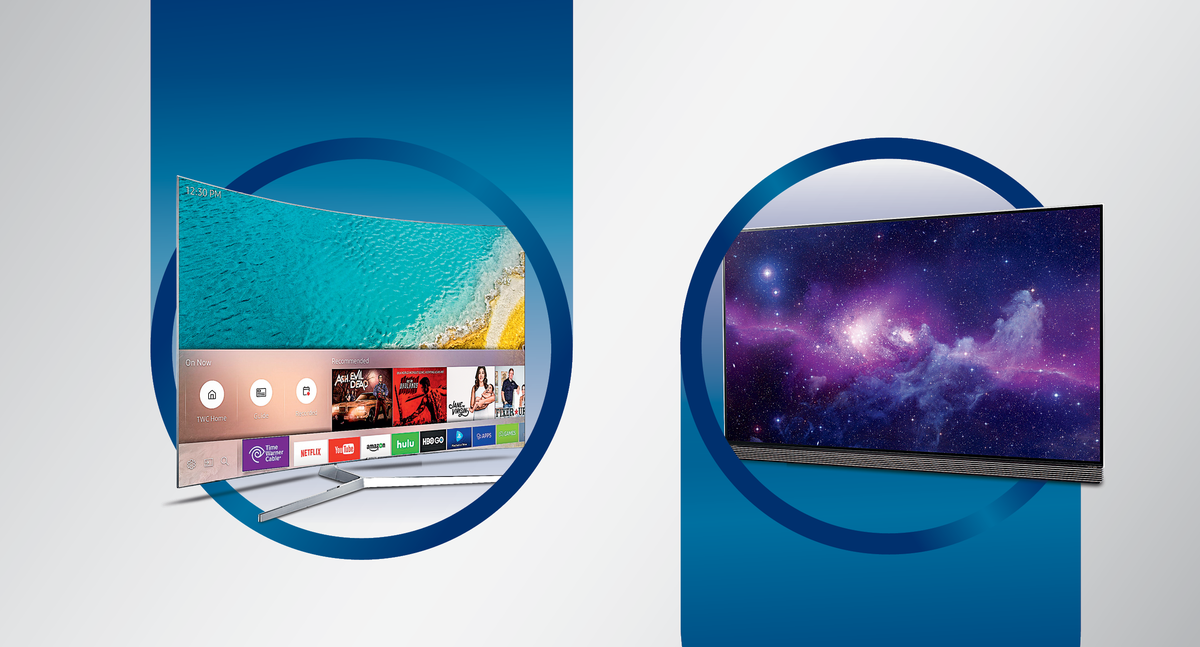 Samsung SUHD with Quantum Dot Technology
Just when you think Korean tech giant Samsung. has already put out their best innovations, they prove they have another trick up their sleeve. During the 2016 CES, various manufacturers introduced their flagship LCD TVs enhanced with Quantum Dot (QD) technology and among them was Samsung. This technology uses tiny particles (nanocrystals) formed into stacks of ultra-thin film. These particles emit different colors depending on their size. Through an electric charge, the they realign themselves rendering accurate, deeper, and striking shades of color. Equipped with QD technology, Samsung's SUHD TVs makes use of the technology for their displays. This brings about a wider color range, resulting to a more defined reproduction of colors.
In Samsung's SUHD flagship, KS9500, this QD technology is paired with 10-bit panels enabling it to reproduce up to a billion colors with High Dynamic Range (HDR), as well as the whitest whites and blackest blacks. This combination takes the viewing experience a notch higher, rendering life-like content and bringing it in to the comfort of our homes. On a visual level, the KS9500 is a stunning piece of tech. It parades a beautifully curved screen bordered with virtually non-existent bezels giving the impression of boundless viewing. Rounding out the display are various Samsung native smart technologies making if future ready and worth every customers' hard-earned buck.
LG G6 Signature OLED 4K TV
You will have no doubt that the future is here after a glimpse at LG's flagship display, G6 Signature. This television is probably one of the most visually appealing displays in the market today. If Cinderella was given a flat screen along with the glass slipper, this could've been the perfect fit. The LG G6 Signature parades an incredible 2.57 mm-thin OLED panel beautifully crafted with a thin sheet of glass on its back for support. This design is dubbed "picture-on-glass," and the G6 Signature gives you exactly that. The glass also extends a bit to serve as the panel's transparent bezel, making the often unwelcome design aspect aesthetically attractive. Don't mistake the LG G6 for a flimsy panel though, it's as sturdy as it is physically exquisite.
"If it's virtually all glass, how does it stand?" One might ask. LG's complementary TV base has you covered. To match the panel's premium look, the stylish TV stand was engineered to not only prop the device up, it also functions as a 4.2–ch soundbar designed with Harman Kardon, that shoots sound forward and houses indispensable hardware plus ports for pretty much everything. This takes away the mess associated with wires, and the bulk that comes with additional accessories. What's more, if you decide to mount the TV onto the wall, the stand folds neatly to the back, so it doesn't protrude and other functions remain unhampered.
Beyond the gorgeous design of this panel, this is a television that delivers a viewing experience at par with what its exterior. Despite its thin form factor, LG managed to pack the G6 with killer features that promise to serve beautiful high definition goodness. For starters, there's the OLED panel that produces the most stunning blacks and lighting. Throw in a 10-bit panel, 10-bit processing, HDR, 4K Ultra HD resolution, Dolby Vision compatibility, and an intuitive Web OS interface into the mix and you get a TV that gives an unrivalled experience. What more can
you want?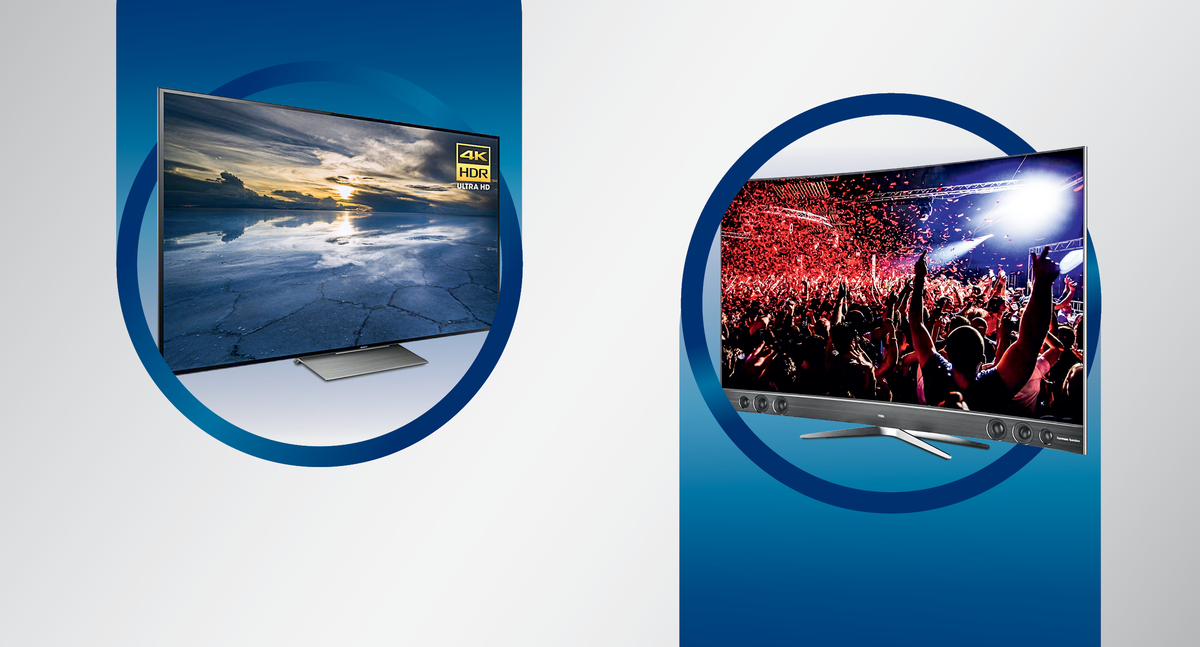 Sony XBR-X930D 4K UHD TV
Sony was once the only name in the television race; its relevance can be compared to how Filipinos would say "Colgate" instead of toothpaste. Its supremacy was put to a halt with the rise of other tech manufacturers, but the brand never stopped making great televisions. Known for its exceptional TVs, Sony is once again working its way to the top with its 4K HDR UHD models.
HDR is one of the newest buzzwords in the realm of Home Entertainment. This technique provides a larger dynamic range of luminosity which then produces vibrant images with more depth and detail to them. With HDR content inching its way to the mainstream, Sony introduced its flagship line with HDR compatibility at CES 2016. Leading the series is the XBR-X930D. This panel comes built with Sony's new Slim Backlight Drive with precision grid array backlighting. The latter works together with the manufacturers' X-tended Dynamic Range PRO creating deeper blacks and brighter peak highlights by managing the panel's light source more accurately.
To further immerse the viewers, the XBR-X930D makes use of Sony's 4K Processor X1 in charge of amplifying image elements, and Triluminos display technology which expands its color range. The aforementioned is a combination that enables the panel to deliver accurate color details at any brightness level. All these technologies are housed in an elegant ultra-thin form factor with skinny bezels, making way for a virtually borderless picture. Additionally, the TV supports Google's Android TV OS which serves as a gateway to a generous amount of speckled content for every household member.
TCL X1 Line
As with anything in a competitive marketplace, there will always be that one brand confident enough to put out a perfectly capable machine with an aggressive price tag. This is a wager not everyone's ready to make, but Chinese brand TCL surged headfirst and successfully made its way past tough competition.
This year TCL's bet into the TV wars is the X1. It will be available in several sizes with 65 inches being the largest. Like the TV's in its class, the X1's main selling point is its 4K UHD support. This resolution is possible through the integration of quantum dot technology with a peak brightness of 1,000 nits and 288 zones of local dimming making for a vivid and finely detailed visual feast. On top of these, the X1 also features a wider color gamut support, built-in Harman Kardon sound system, and Dolby Vision fitted into a fine-looking curved screen. Performance-wise, users can expect better contrast, sharpness, clarity, and vividly-lifelike images bursting through their screens. TCL is aiming for higher ranks, marking off all the elements that makes a TV premium.
Customer preference will always be the deciding factor, trumping specs and gimmicks but we've listed down the products, and now it's time for the devices to speak for themselves.
Also published in GADGETS MAGAZINE August 2016 issue
Words by Mia Carisse Barrientos