It takes three words to sum up this entire article: more crazy computers. Crazy in terms of scale, power, form factor, and technology. Most of these debuted during the recently concluded Consumer Electronics Show, and boy, "Show" does not do it justice.
Though there were many things that vied for the spotlight during the CES, most of the exciting reveals took place in the computer industry. There hasn't been a dead year for computers in quite a while, and this year won't be any different. The future is now, and here's what we should look forward to.
I'll ask you a question first. What do you get when your tech company has a gamer CEO firmly living his brand's slogan "For Gamers. By Gamers."? Crazy stuff that's what. We've seen Razer's style before—rolling up to tech trade shows with innovative, sometimes excessive, doodads such as the Switchblade portable gaming device, Blade Stealth ultrabook, the modular Project Christine computer, and the Razer Core graphics enclosure. This year, they unleashed two new kickers: Project Valerie and Ariana.
Both are equally amazing concepts. Valerie is essentially a 17.3-inch Razer Blade Pro with two additional 4K screens flanking the main display. To preserve the notebook's portability, the extra screens automatically slide out within a few seconds, saving future owners the hassle of setting and aligning everything up. They can be used integrated together for purposes such as 12K (!!!) gaming, or independently for multiple applications per window—all on-the-go.
Meanwhile, Ariana is a projection system which extends the game environment beyond a monitor. It's pitched to work with any room as it is intelligent enough to scan its surroundings to detect walls, boundaries, and even furniture. The idea around it is that while the human eye can focus on just what's in front it, there's a subconscious part of you that still detects and recognizes the periphery. The concept product projects usually unseen game assets onto your display's immediate environment to further up the immersion. Ariana's pretty grand, eh?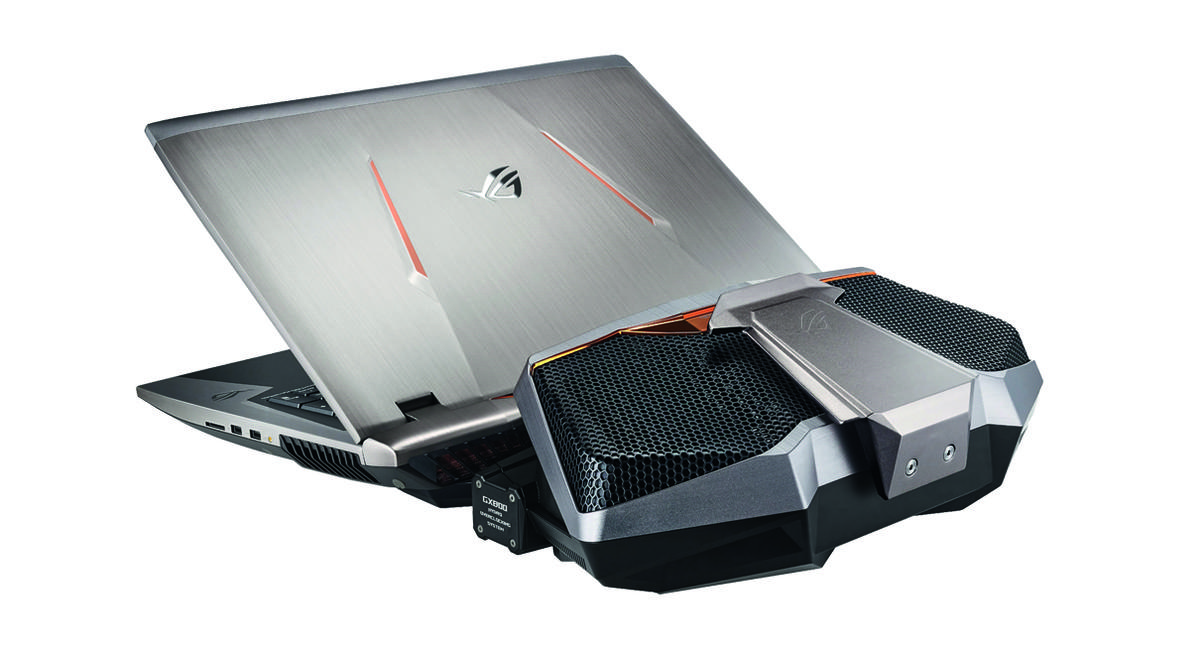 Razer's not the only one cooking up crazy laptops, though. Take Acer. Calling the brand's Predator 21X a laptop is a bit too generous. Seriously. You'd need to be having leg day everyday at the gym if you want to put this giant on your lap. Its size is due to its 21-inch G-Sync screen, dual GTX 1080 GPUs, 7th generation Intel Core HK processor, Cherry MX RGB mechanical keyboard, and a whack ton of others features crammed into a "notebook" body. Perhaps it's time to create another segment for these puppies. I propose the term "desktop".
Almost as desktop-y is the Asus GX800. While it isn't as monstrous as the Predator 21X, it is quite eye-catching in its own right. It struts pretty much the same powerful and up-to-date innards, sans the curved screen, mechanical keyboard, and a few drives. What makes it unique is its liquid-cooling dock that can be attached and detached to the main notebook with just a slide and a lift, even if the computer is powered on.
Keeping with the theme of massive scale, we were also graced with the Dell 32-inch 8K monitor. To be clear, you probably won't be seeing this in just any office or computer shop unless the owner is a completely ballin' dude/dudette. Heck, the technology to drive its 7680 x 4320 resolution (a grand total of over 33 million pixels) hasn't even trickled down to the consumer market yet. You'd need a hefty professional workstation-grade graphics card for this one. It also boasts great color reproduction capabilities on top of its mind-blowing pixel density.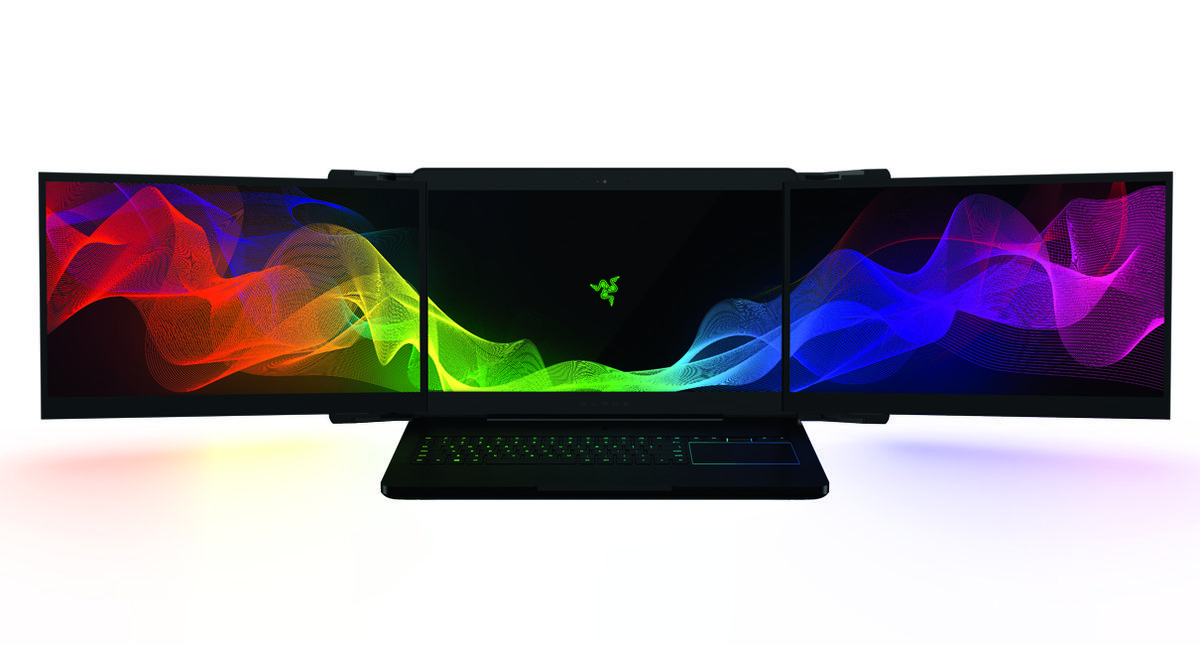 Scaling things down a bit, Dell also released a new 2-in-1 version of its XPS 13 ultrabook. It's thinner and lighter than its predecessor, with a hinge that allows it to be used in tablet mode, hence the name. The familiar InfinityEdge display makes its return, as well as the keyboard with satisfying travel, though the latter does give the XPS 13 2-in-1 a little more depth. Frankly, I'd take a great typing experience over razor thinness anyday.
The change in form factor comes at a price though, mainly in the processor SKU. Compared to the original XPS 13's Intel U chips, the 2-in-1 is powered by weaker Intel Y chips. The good news is that they're able to perform close to what you would experience with the U, thanks to Dell's power optimization.
But if you thought that the XPS 13 2-in-1 is already thin and light enough, then take a gander at the second generation LG Gram. The new one solves the old unit's battery life problem, while updating the innards to the latest Intel Kaby Lake processors, as well as adding backlighting to its keyboard. Even with all the improvements, it remains firmly under 1 kg, coming in at precisely 980 grams.
And now, perhaps the most exciting news out of the hardware side of CES: AMD is finally back with its new Ryzen processors and Vega graphics chips. It's about dang time the CPU and GPU industry saw some real competition. Better yet, the new architectures look like they can live up to the hype.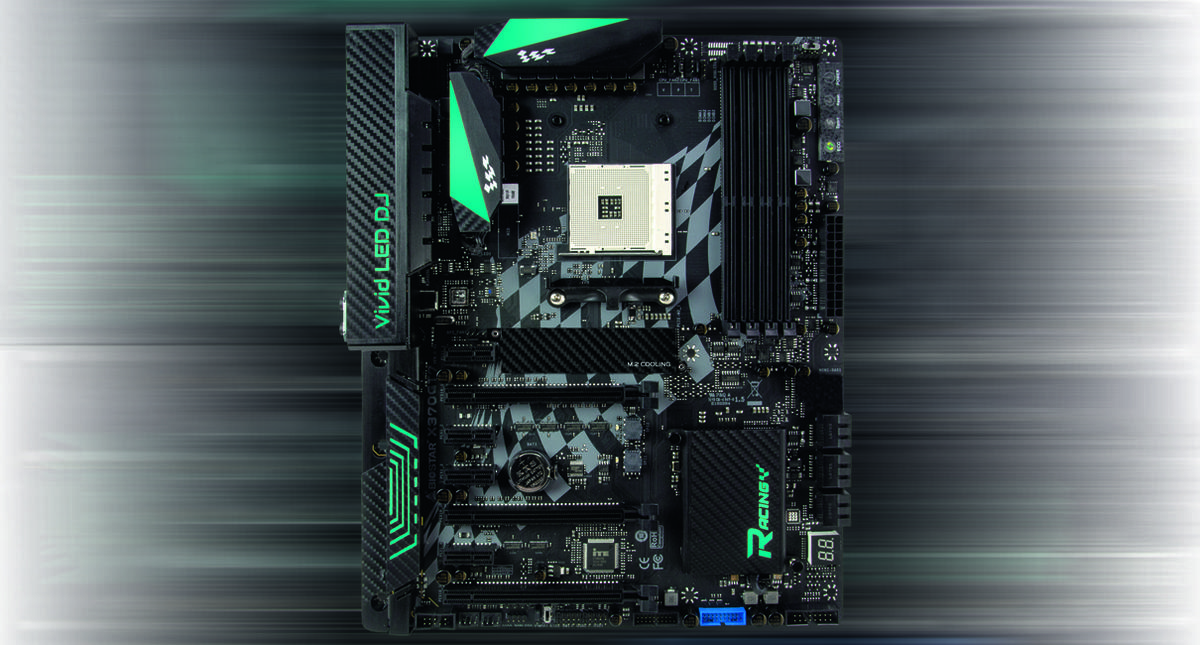 There's already a third-party benchmark making its rounds on the internet, and it reveals that the Ryzen chips perform just as well as Intel Skylake chips in single-threaded applications—something AMD has been relatively weak at. All Ryzen CPUs are also unlocked and overclocking ready out of the box. ALL. It's a very bold move, and it reveals just how confident AMD is with their newest product.
On the other hand, Vega is shaping up to be a major upgrade over the current-gen Polaris GPUs. It has a new cache architecture, new geometry pipeline for even more polygons, the new Next-Generation Compute Unit for future HDR applications, as well as a new pixel engine which renders only what the player is seeing on-screen. It's still a couple of months away though, so there's still a lot under wraps.
As you can see, there are a lot of things going on in the PC market, all of which should bode well for both geeks and non-geeks alike. Competition is definitely back on, and even long-standing household names are feeling the pressure of innovation. From the ultra thin to the ultra insane and everything in between, we're definitely spoiled for possibilities.
Also published in GADGETS MAGAZINE 2017 issue.
Words by Chris Noel Hidalgo