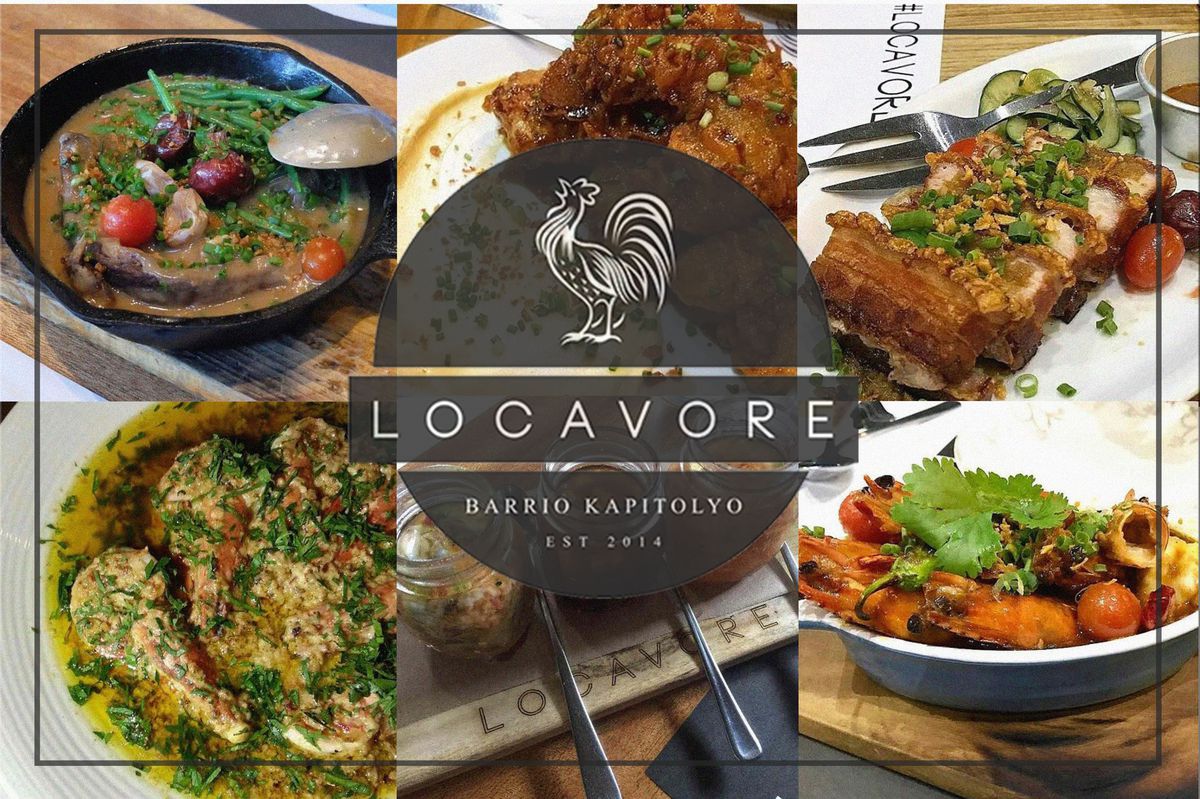 MANILA, Philippines – Just as the world continues to evolve, tastes in food also diversify as other cultures continue to influence the way it is prepared. But just as different cuisines are pleasing to the senses, appetites will still crave for a familiar flavor that's close to home.
It's no secret: Filipinos love food. A foodie by heart, they are constantly searching for restaurants that offer their taste buds a new experience in food.
The metro's food scene does not disappoint as popular foreign restaurants begin to open shop in the country. To keep up with the increase of international chains, local restaurateurs have begun to think outside the box in order to innovate Filipino food, while retaining the familiarity we've all come to expect.
One local restaurant that offers this unique venture of reinventing Filipino staples is Locavore. With branches now open in Pasig and Bonifacio Global City, Locavore is gathering a steady stream of clients looking for a new favorite destination.
Locavore was established in 2015 with the goal of serving Filipino home-cooked meals with a twist. The restaurant boasts a menu that is diverse and playful while still keeping the taste close to home. For a certified local foodie, their menu will surely be love at first bite.
But what makes the Locavore food experience stand out more in the local food scene is their advocacy of home-grown goods. From the ingredients they use in every dish to the beers they serve, everything is locally grown and made. In fact, their name alone depicts what they aim to promote.
Derived from the words local and vore which means "one who eats food grown locally whenever possible", Locavore incorporates the use of local organic goods to their meals and present it differently; one that looks new and yet tastes so familiar.
A classic example is their take on the traditional Kare-Kare, where chicken wings were used instead of the usual ox tail, tripe and pork leg; wings are glazed with Kare-Kare sauce and buttermilk ranch dressing and garnished with singkamas and mangga with bagoong making the conventional Filipino stew more tasteful.
They also have their own version of the indigenous Filipino dish Pinakbet where locally grown vegetables like sigarilyas, kalabasa, okra, pickled ampalaya, zuchinni, eggplant, and mushroom are mixed together with bagoong broth. Even the popular silog meals of Filipinos are included in their menu and boast of home-grown meat products like chorrizo and house-cured beef tapa among others.
Locavore also has a good selection of locally brewed beers, from Joe's Brew to San Mig and even Privo Paha. Their cocktails are also one to look out for as it is infused with local fruits like calamansi, Batangas dalandan, labuyo and Bukidnon pineapple.
With all these native fruits and vegetables as ingredients to popular Filipino dishes matched with modern techniques in cooking, Locavore is able to distinctively introduce home-grown products to local and foreign palates and make them come back for more after the first bite.
From their pampagana and ulam to their refreshing local beers and signature cocktails, they are sure to keep every foodie on their toes while assuring them that the food they consume is healthy, palatable, and sustainable.
Locavore is more than about keeping up with the current food trend. It is a restaurant with a goal to raise awareness about home-grown goods while satisfying local foodies' constant quest for a unique food experience.
So if you are looking for a restaurant to satiate your hunger for a food that is unique but tastes like home, look no further. Locavore is sure to satisfy your cravings one local food at a time.