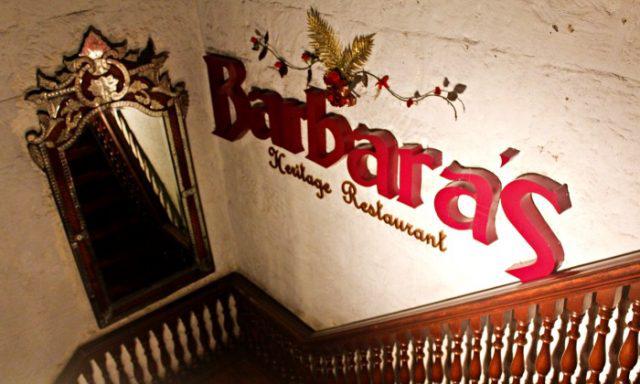 As we celebrate our 16th anniversary as a magazine, we came up with restaurants where you and your significant other can celebrate milestones in life. We all know that there's no other way than a feast.
Barbara's
Event: Wedding Anniversary
Barbara's started as a catering business, but eventually grew into a restaurant located inside the historic walled city of Intramuros. It is owned by Barbara Gordon, sister of Senator Dick Gordon. Before we get to the food, let's look at how the restaurant started. Senator Dick Gordon developed Intramuros as one of the tourist spots in Metro Manila, as part of the "Wow, Philippines" campaign. Because of that, Barbara's theme is promoting Filipino culture through its shows and food.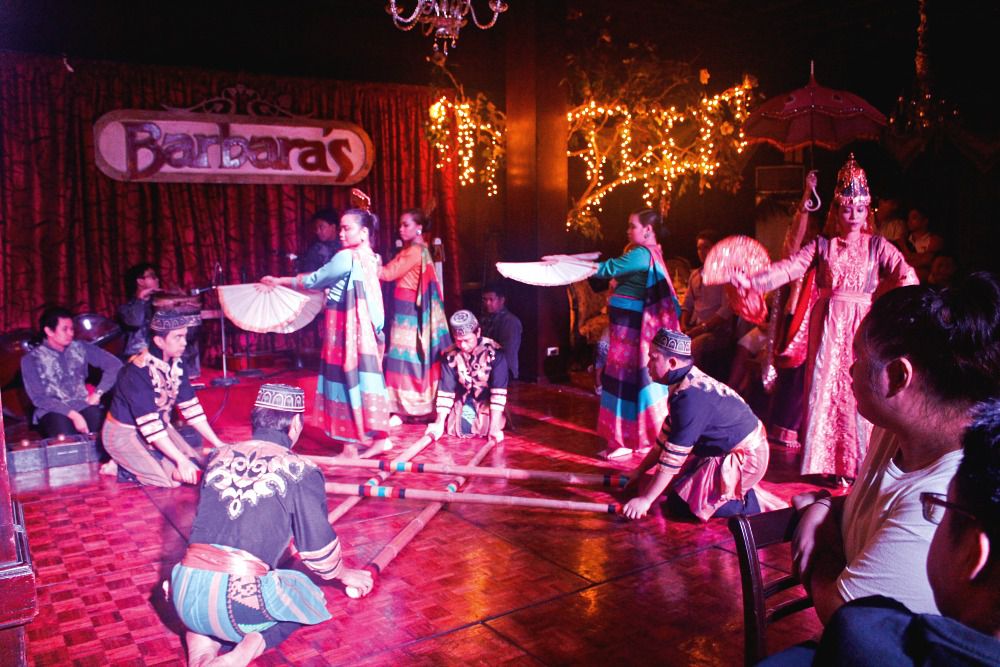 Experience: The exterior of the restaurant is an old-fashioned Spanish home. It's wonderful to see that they were able to retain the structure because it adds to the richness of our culture. The interiors are impressive because they really resemble homes erected during the Spanish era, with wooden floors, ornate chandeliers, some classic decor, and a stage at the middle of the restaurant. Every day, they conduct a cultural show which runs for 45 minutes starting at 7:15 PM. The performers dance our native dances such as Tinikling, Pandanggo sa Ilaw, and some local tap dancing. The performers were dressed in the native costume complete with accessories. One thing that I love about this restaurant is that even though the interior looks like a fine dining restaurant, the food is very affordable. They do have a lunch and dinner buffet but we decided to show up for the evening buffet so we could catch the cultural show.
The dinner buffet is composed of fresh Mustasa salad with Guyabano-Vinaigrette dressing, Pansit, Chicken-Pork Adobo, Roasted Chicken, Beef Caldereta, and Grilled Fish Steak.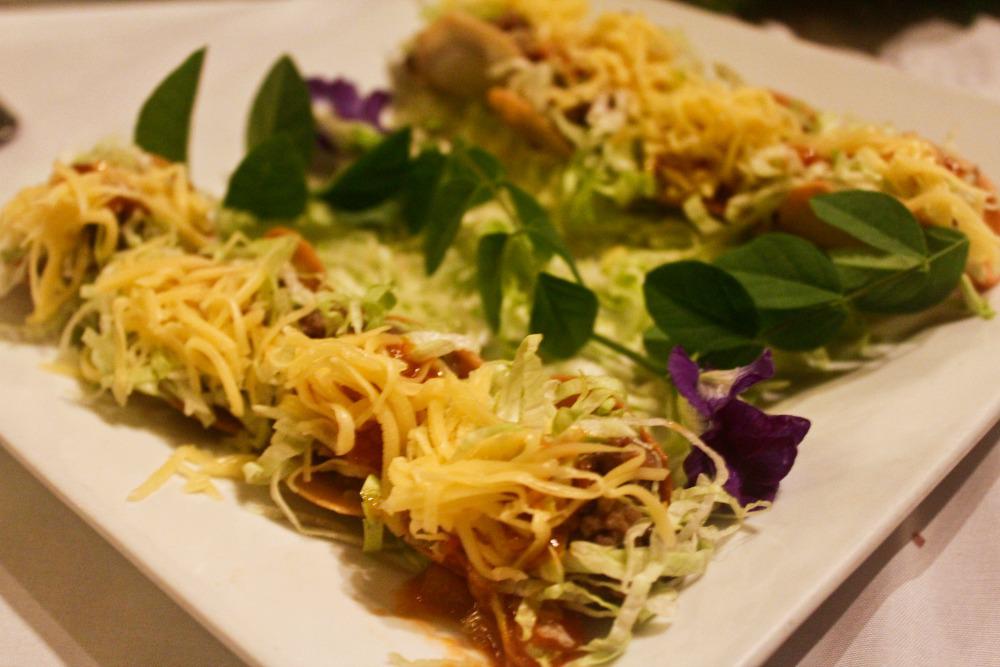 First, they served us Barbara's Taquitos as their appetizer, and we were told this was only served to VIPs. It was crisp and delicious, and readied the palate perfectly for the rest of the meal.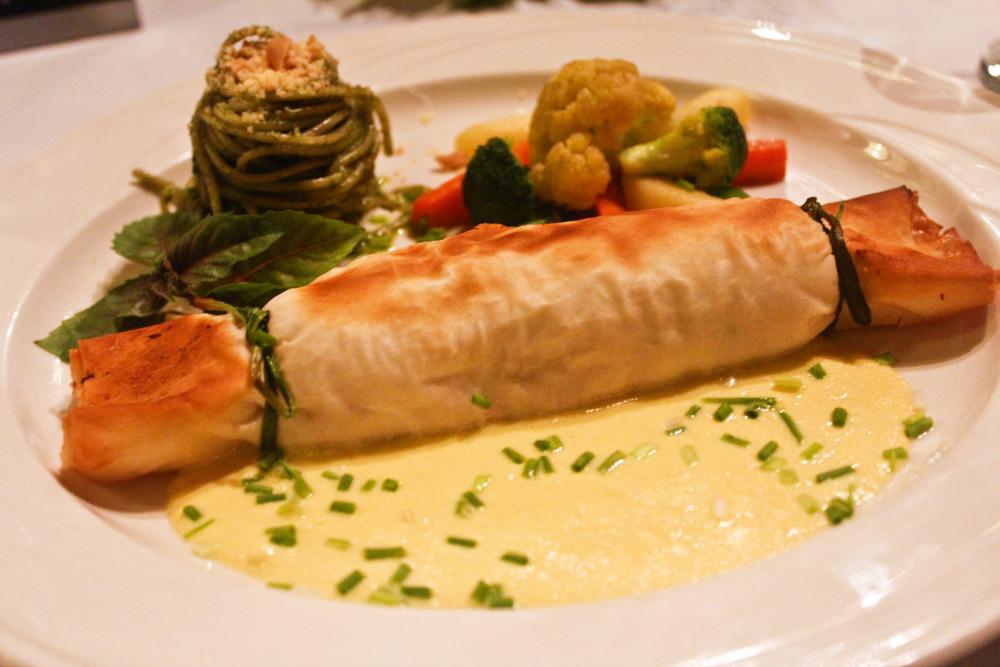 Next came the Seafood Amelie, a seafood dish baked under a thin pastry crust. This is definitely one for the books! The creamy sauce complemented the flavor of the sweet, fresh seafood, and gave it a richness that seafood doesn't always manage on its own. Their Fish Steak, which is a lovely Blue Marlin, was flavorful, perfectly maintained, and accompanied with a savory sauce that went well with the smokey flavor from the grill.
Writer's tip: Better arrive early because as soon as the show ends, the restaurant closes.
Price: Lunch Buffet – Php 549, Dinner Buffet – Php 699
Location: Plaza San Luis, General Luna St, Intramuros, 658 Zone 70, Manila, 1002 Metro Manila
Contact: (02) 527 4083