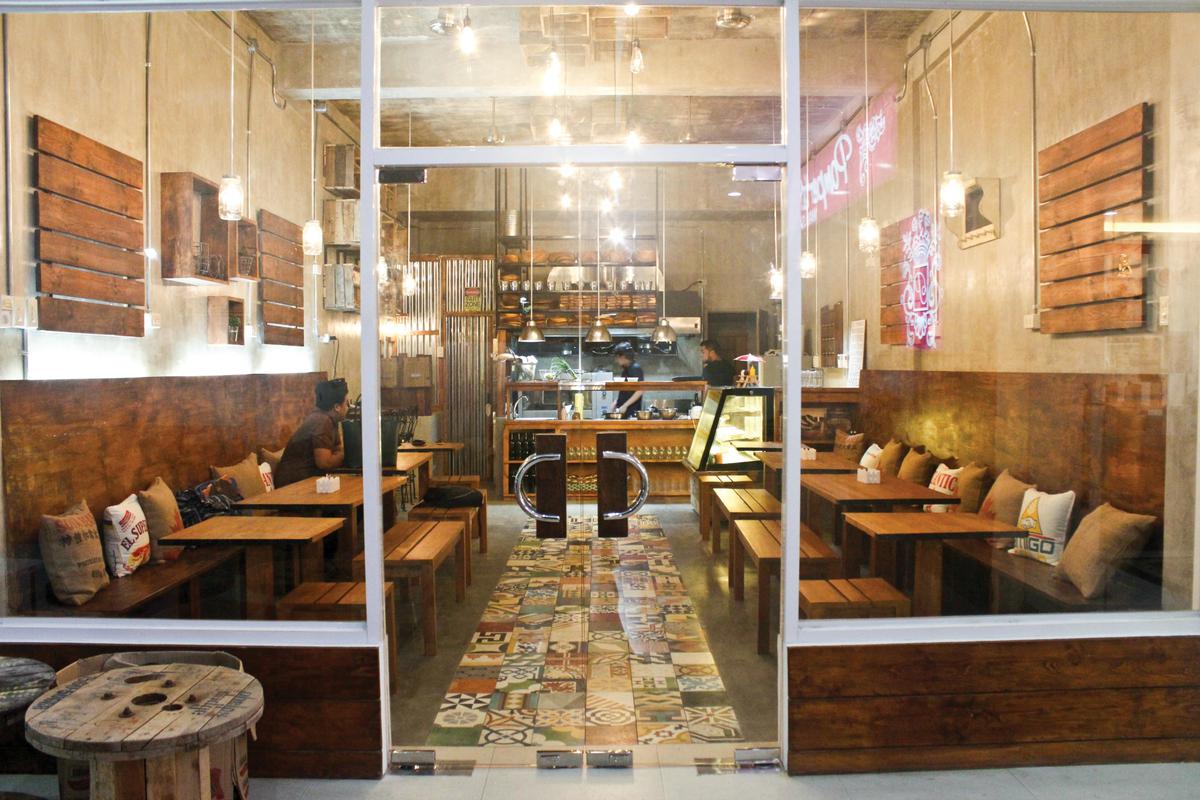 Chives Bistro and Market
This new kid on the block is strategically located in the Eastern-ish part of the metro, Antipolo. This restaurant is a joint venture between two families (Cruz and Solis), the restaurant came after realizing that there was a need for more dining options in Antipolo. The name was derived from the common culinary ingredient that display a vibrant green color which symbolizes freshness. The chef behind it, Nico Cruz, chose the ingredients from the mountains of Sagada, but what's really unique about this restaurant is that it is also a social enterprise that sources its greens from the gardens of Tahanang Walang Hagdanan.
Experience: Upon entering, the first thing that hits you is how comfy the vibe is. It feels very much like you're visiting someone's home for a nice meal, since it has an open kitchen, with some nice music in the back, and a seating layout that is close and cozy. The restaurant is done in a hip and modern style, and you'll love the fact that all of the materials that they used are recycled. The floor is done in a mosaic of different tiles for that eclectic vibe that lends to the ambiance even more. Taking the unique décor even further, the entire place uses illuminated mason jars as their light source.
The menu consists of Asian-European fusion dishes Chef Nico curated himself.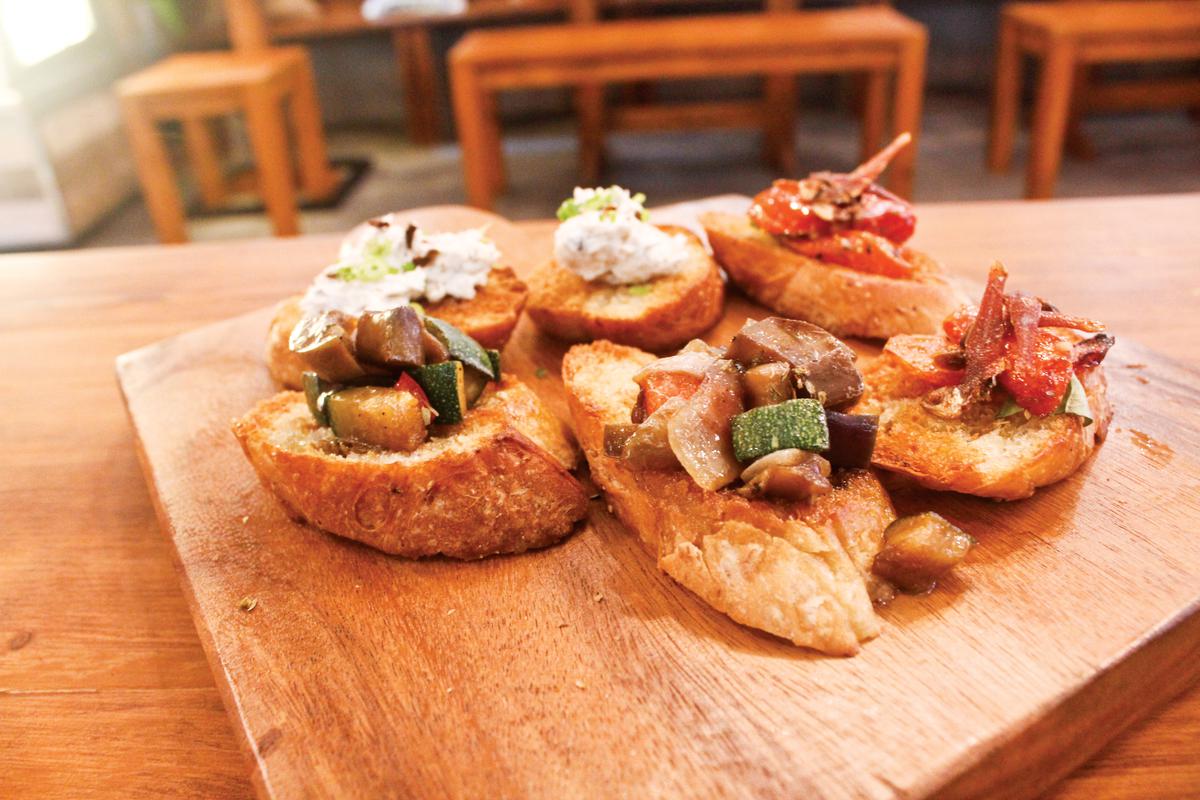 First, we tasted their appetizer, Bruschetta Sampler. It is a toasted french bread topped with three dressings: Insalata Verdure, Roasted Tomato Salsa, and Tinapa Patē. I do love tomatoes, so my vote went with the roasted tomato salsa. The french bread is crisp and freshly baked with a generous portion of olive oil on top.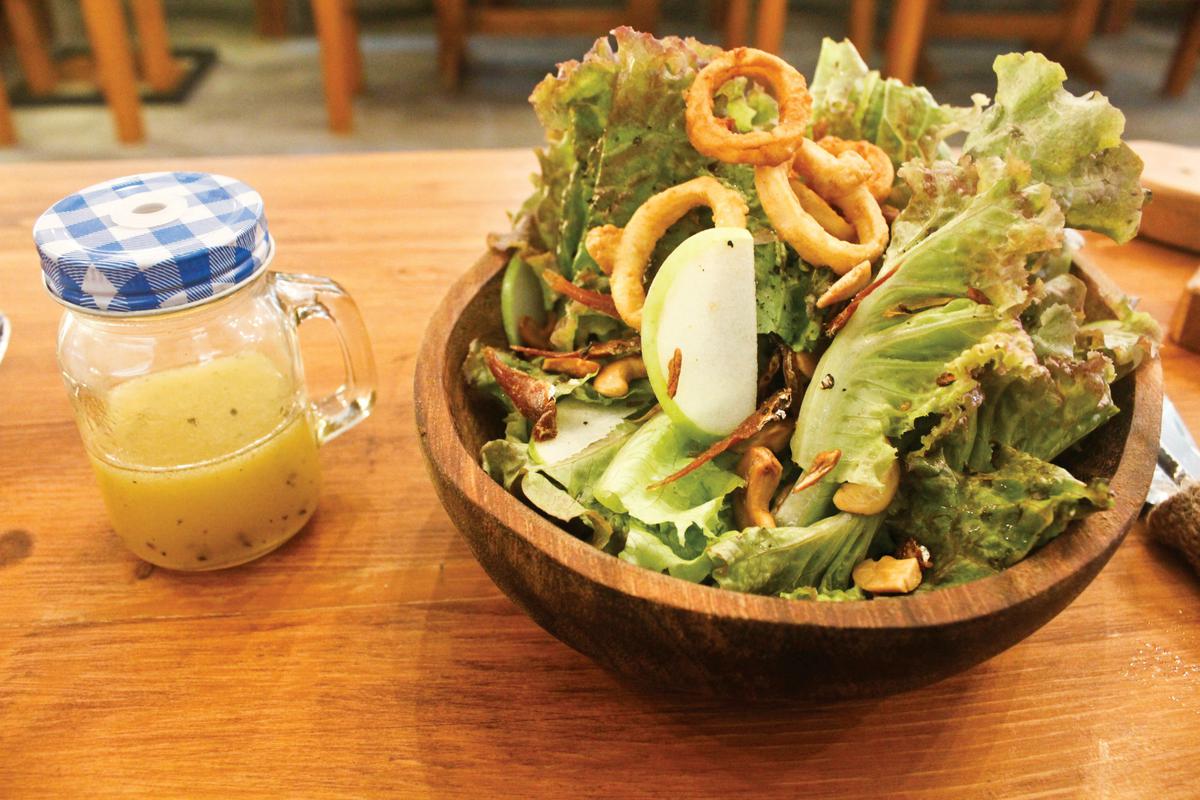 The next dish was the Chives House Salad which consisted of lettuce, roasted cashews, dens green apple, crispy anchovies, and calamari, topped with honey-lemon vinaigrette.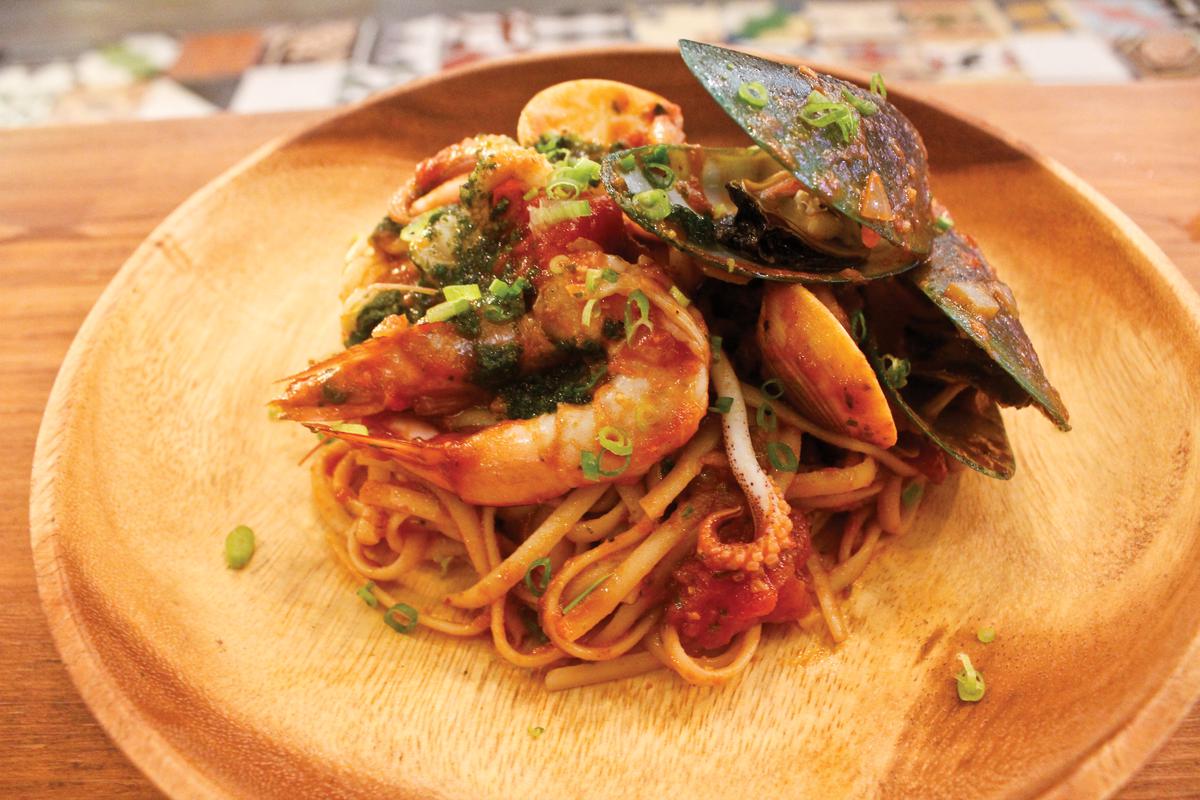 This was followed by a wonderful Frutti De Mare, which is basically a pasta tossed in marinara sauce with mixed seafood (shrimp, calamari, and mussels). For a pasta lover like me, this is a big hit, with a pleasant sourness to the marinara sauce. The seafood was perfectly cooked, and I love that it has big portions.
The entrée was a lovely Roasted Chicken with Ratatouille. The chicken was moist and juicy, and the ratatouille was a side that could honestly stand on its own.
The meal was closed with the restaurant's famous Celebrity Cake. It is a wonderfully simple moist chocolate cake with chocolate ganache. The reason for the name is apparently that celebrities frequent the restaurant specifically to order this cake. The restaurant outsources it from a different shop and became its only licensed distributor. I have had many, many, many chocolate cakes in my life, but I can tell you that I have never tasted a cake this good. The cake is so moist and fluffy, and melts in your mouth. Even Chef Nico is a huge fan, which is why he chose this cake to be in his restaurant. For an affordable yet high quality dinner date with your special someone, this is the place to visit.
Writer's tip:Order the celebrity cake. I promise, you won't regret it.
Price: Php 160 – 250
Location: Floor, EM Gems Building, L. Sumulong, Circumferential Road, San Roque, Antipolo City.
Contact no.: 0917 875 7150
Email: chives.mb@gmail.com