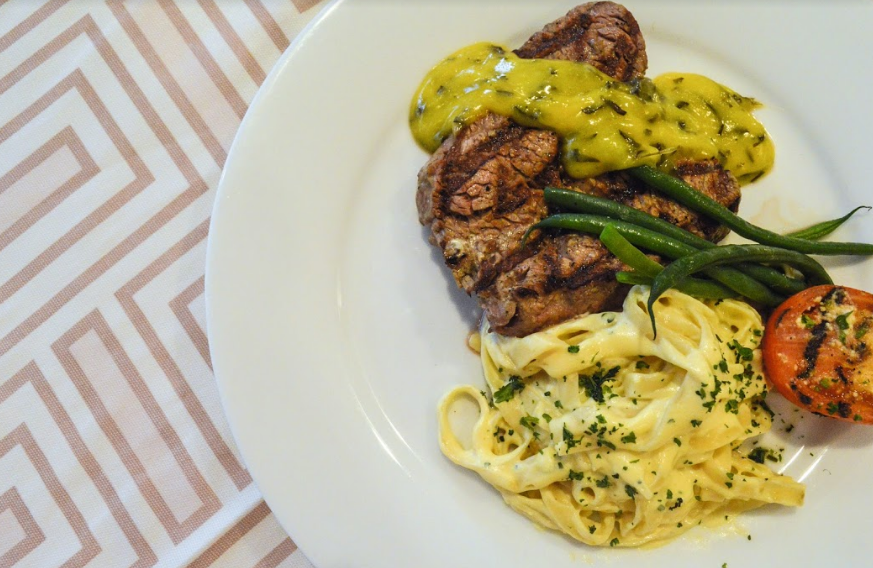 Mario's
The owners of the restaurant is Mr. Mario and Mrs. Nenuca Benitez. Their first branch started in Baguio and is now celebrating its 45th year. The second branch is at Tomas Morato, which is also known as one of the staples in that area. Mrs. Nenuca is the one who personally formulated the dishes. She learned how to cook through her mother and mother-in-law. Because of this, she was able to develop Filipino-Spanish recipes that are well-known today. The staffs are guided by the very hands-on, Mrs. Nenuca, especially when it comes to food handling. From time to time, she still meticulously taste every dish before it goes to the customers. Every ingredient in their kitchen is home-made. From its breads, sauces, mashed potatoes, everything is made from scratch.
Experience: The exterior of the restaurant can deceive you because it looks like a common establishment, but when you enter, the interior is an upscale version of a house. It looks neat and clean.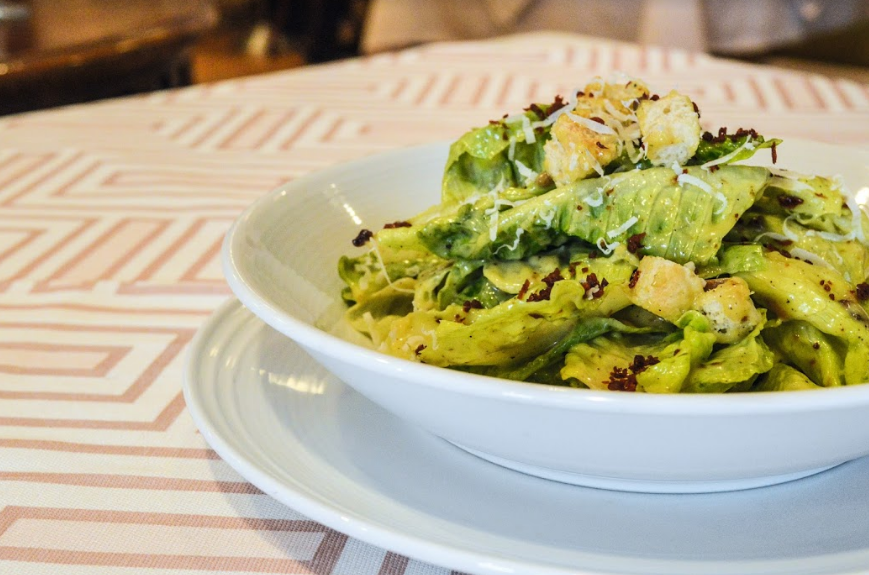 First, they served us their most famous, Caesar Salad. You can be sure of its quality because they prepare the sauce everyday. Honestly, the Caesar lived up to my expectation. It is really the best Caesar Salad that I tasted. It is also my first time to taste a Caesar Salad with crispy anchovies on top because usually it is bacon or chicken strips. I am not a fan of salad, but I would eat this everyday. Words cannot describe the sauce. Head over to Mario's to taste it yourself.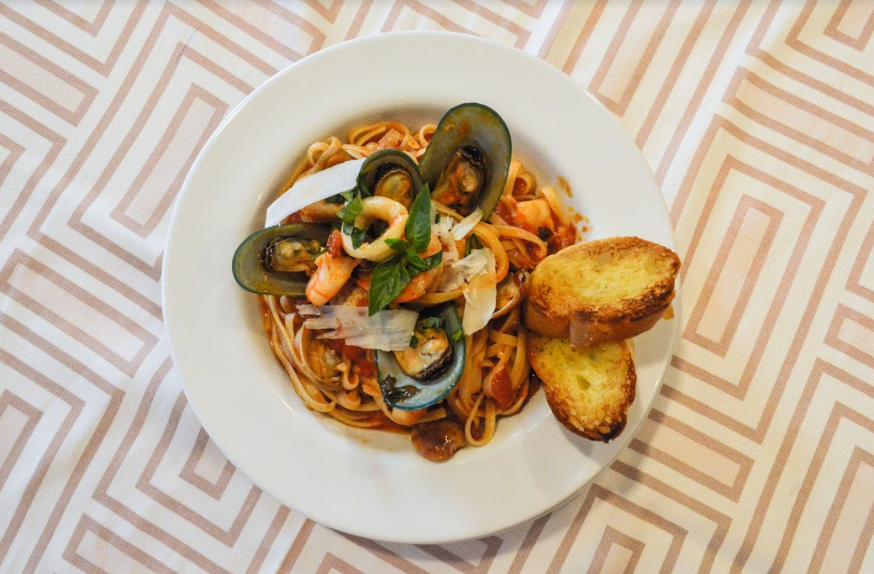 Next is, Seafood Linguine. It is composed of squid, shrimps, clams and mussels doused in its own tomato sauce. The noodles is cooked Al Dente – perfect! The dish taste so good. You can really taste the freshness of the seafood accompanied by the sauce made from real tomatoes.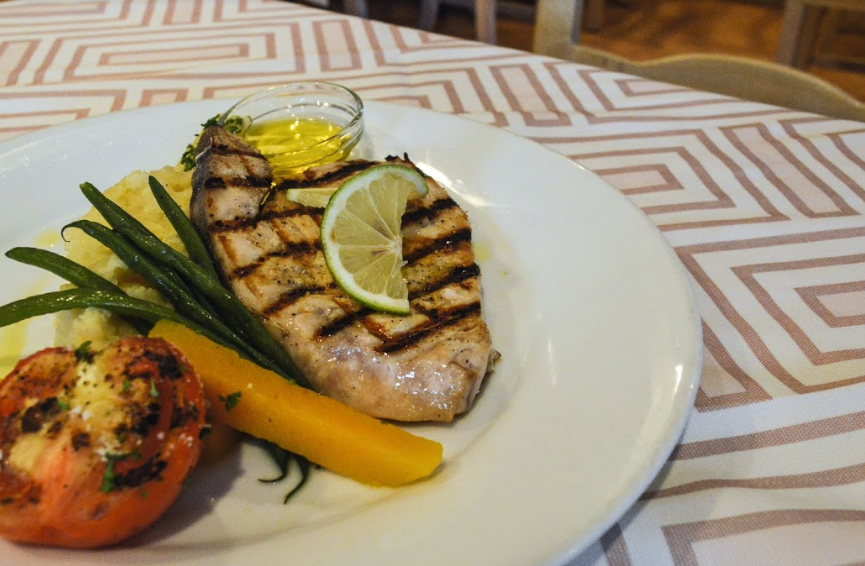 For the main course, we were served with Charbroiled Blue Marlin with mashed potato and vegetables. The fish was very moist and juicy. Butter is not needed because its taste can stand alone. The mashed potato is also delectable. The Steak Bernaise is unforgettable. I usually want my steak medium-well, but their Steak Bernaise is an exception since it is cooked medium-rare. It was one of the best steaks that I've ever tasted. Considering its affordable price, this is the bomb! Accompanied by fetuccine al burro, this pasta is creamy and savory.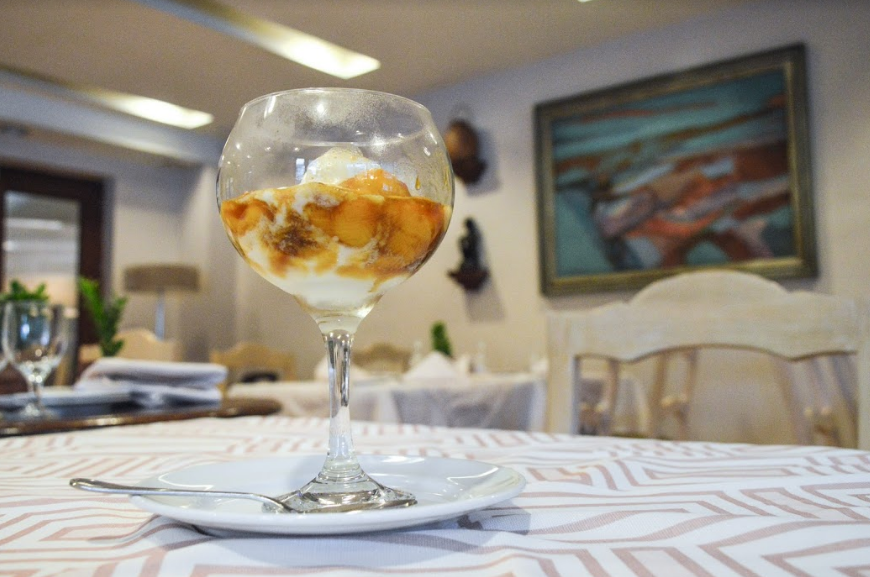 For dessert, they served us Jubilee. One of their staffs flambéed the dish right infront of us. It was a great show indeed. This is a plus factor for customers who want to be entertained while dining.
Mario's is perfect for proposals since they are open for special instructions such as assembling petals on the stairs, surprise flower bouquets, and many more.  
Writer's Tip: Do not miss this place. I repeat, do not miss this place.
Location: 191 Tomas Morato Avenue Corner Scout Gandia Street, Quezon City.
Contact no: (02) 372 0360 / (02) 415 3887