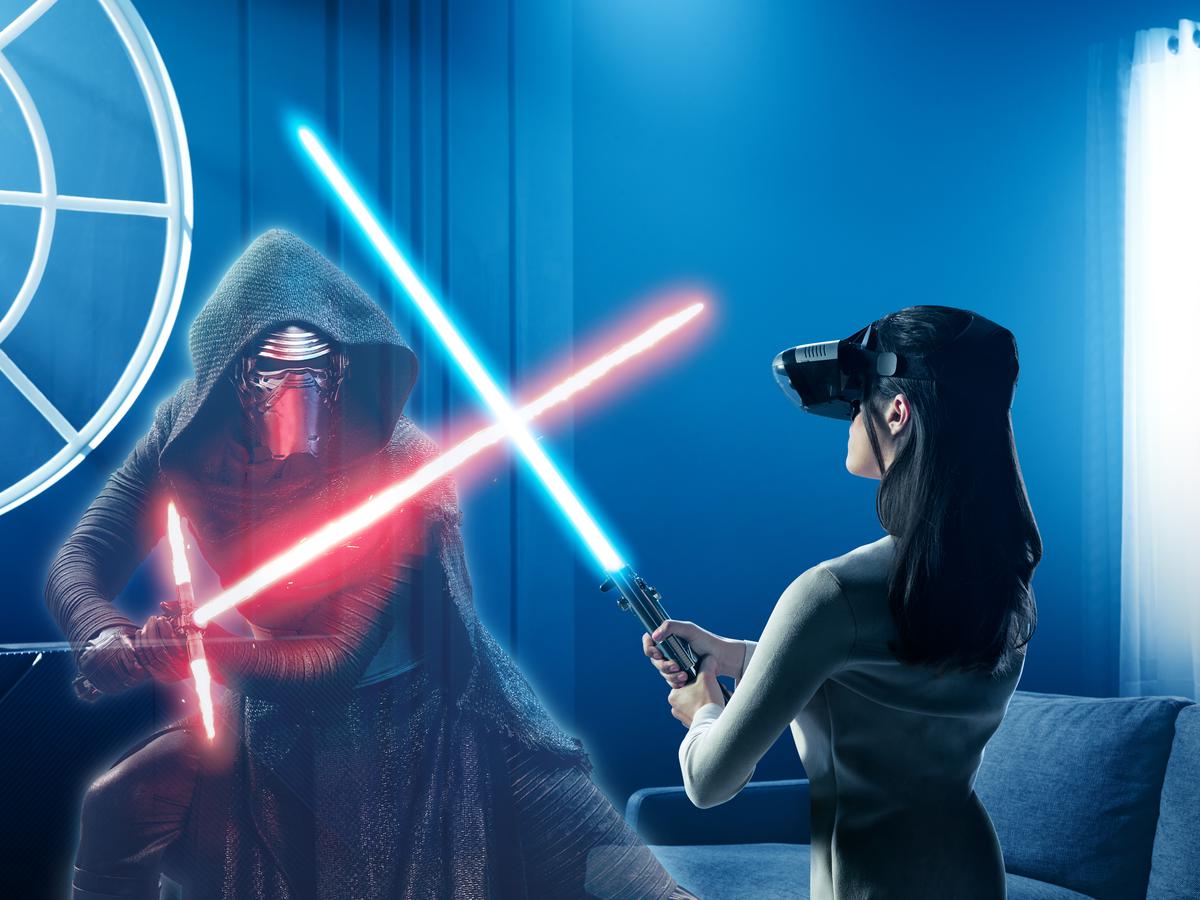 Lenovo and Disney has just revealed a new augmented reality (AR) merchandise that will have Star Wars fans experience a galactic spectacle never before possible at the recently concluded IFA 2017.
Star Wars: Jedi Challenges is an AR experience made possible through a smartphone-powered Lenovo Mirage AR headset, Tracking Beacon, Lightsaber controller, and Star Wars content. This product is Android- and iOS-compatible and will be available this holiday season. For Star Wars fans who can't wait to get their hands on this merchandise, it is currently available for pre-order via the Lenovo website and local retailers.
Players can hone their Jedi prowess through a variety of augmented reality-based experiences, each offering multiple levels of deep and immersive gameplay.
Serving as guide to the player in Jedi Challenges is an all-new character, the Archivist. The Archivist instructs players in the ways of the Force and the knowledge of the Jedi. In these AR-powered challenges, users will train to perfect their lightsaber skills, command armies in combat missions, and outwit opponents.
Game Features:
Lightsaber Battles: With their very own lightsaber, fans can train against legendary dark side villains like Kylo Ren and Darth Vader.
Strategic Combat: Players marshal the forces of the Republic, Rebel Alliance, and Resistance against the might of the Separatists, Empire, and First Order in epic battles across their living room floors. Players can hone their skills in strategy and tactics as they engage in battles.
Holochess: Perhaps one of the most iconic board games brought to film, Holochess first leapt into moviegoer hearts when it was played on the Millennium Falcon in Star Wars: Episode IV – A New Hope. It has now been brought to life in Jedi Challenges. Fans can direct their holographic alien pieces across the board, wrestling for territory and control.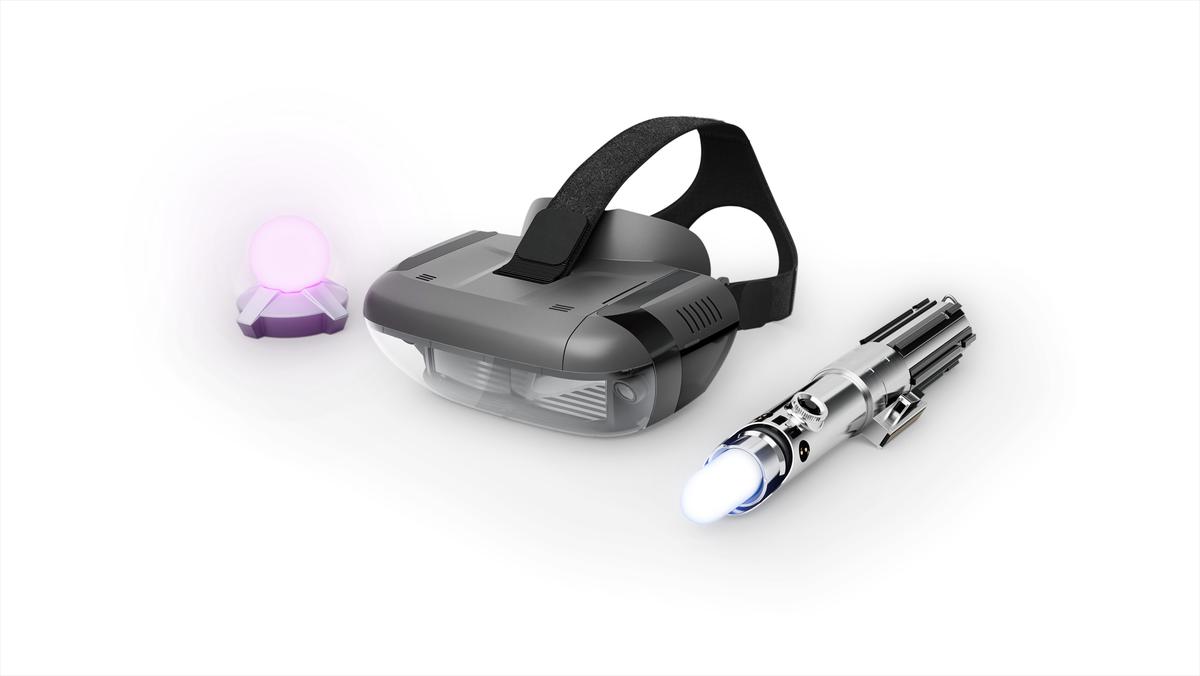 To start their intergalactic journey, players have to download the Star Wars: Jedi Challenges app onto a compatible phone and pair it with the Lenovo Mirage AR headset. The headset also comes with a Tracking Beacon, which is placed on the floor and acts as a stable base for the headset's sensors to detect the user's movement during gameplay.
Equipped with two built-in fisheye sensors to provide inside-out positional tracking, the headset allows for unobstructed and natural motion for the player to move around.
The headset pairs with a collectible-quality Lightsaber controller, modeled after the one wielded by famous Star Wars characters. A key to the experience, the Lightsaber acts as a controller and pointer, allowing players to navigate the user interface, with all controls, actions and commands activated with a simple two-button configuration.
Through visible light-tracking technology, the headset's sensors work together to lock onto the position of the Lightsaber controller, allowing players to see a beam form above the "hilt", which they can use to block and interact with the universe in-game. Haptic feedback is activated as players strike or block their opponents, while an inertial measurement unit sends rotational information from the controller to the smartphone to assist the beam in remaining stable mid-swing.
Pricing for Star Wars: Jedi Challenges will vary from country to country. It will be available beginning November in certain markets.