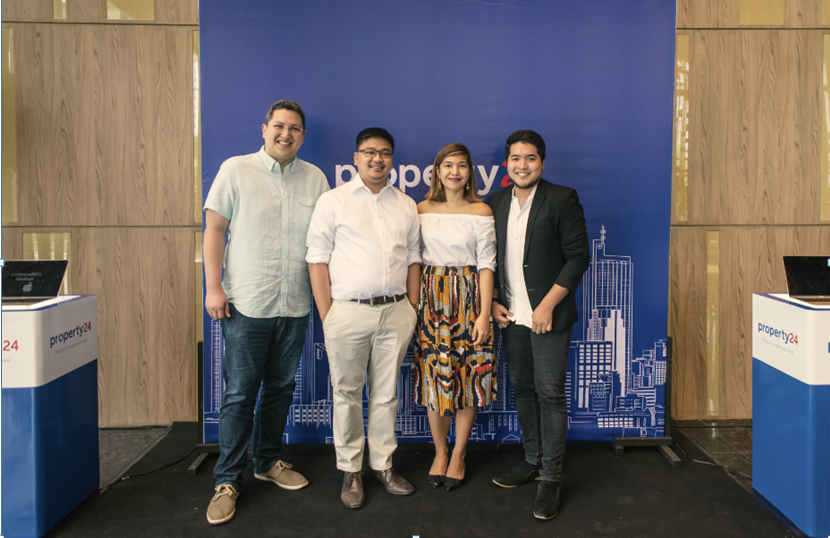 The Philippine economy has been steadily on the rise. Many industries are benefiting from this economic boom and one of them is the real estate industry which according to the Philippine Statistics Authority recorded an estimated year-to-date growth of 13.81-percent.
Seeing this potential to grow bigger, real estate portal Property24 is committed to continually optimize its platform to better accommodate the increasing population of property seekers
In line with its new online campaign, "Find all properties here," the property portal boasts of a growing listings base of almost a hundred thousand. Sellers get to level-up their real estate business through premium services, meanwhile, buyers benefit from the diversity of listings all in one platform.
As Property24 opens its doors to more buyers and sellers, the portal highlights its three-point agenda in maximizing real estate opportunities for the market.
Understanding buyer and seller behavior and considerations
A recent study conducted recently by OLX Data Hub with Property24 found that today's sellers are keen on utilizing online tools to complement traditional methods of face-to-face and onsite selling. Likewise, buyers are heavily using online channels to look for property to live in, prioritizing channels that help them easily access property listings based on their preference.
Property24, together with top online listings platform OLX, take these into consideration by connecting seriously engaged buyers with reliable sellers to facilitate trust-based interactions online and on ground. Sellers go through a process of identity verification before listing a property. They also benefit from a powerful Customer Relations Management (CRM) tool that enable them to efficiently list and edit their posts, and monitor and keep track of ad performance and value generation.  Buyers, on the other hand, benefit from the easy-to-use platform that makes it quicker to browse and filter through properties according to type, size, price range based on location and need.
Driving beneficial results for both buyers and sellers
Property24 leverages its sync with OLX to extend the reach of a property listing. When combined, both platforms give sellers increased web traffic, potential buyers, and better value for subscription fees. Buyers are equally rewarded with more property options, higher seller engagement, and more pages viewed.
Creating demand for booming property market
Registering a 7.1-percent growth in construction from last year, trends show an increase in available properties nationwide. Coupled with this trend is a mismatch between supply and demand, created by growing upscale condominium inventory but increased demand for low cost condominiums.
Visit Property24 to begin your real estate journey.