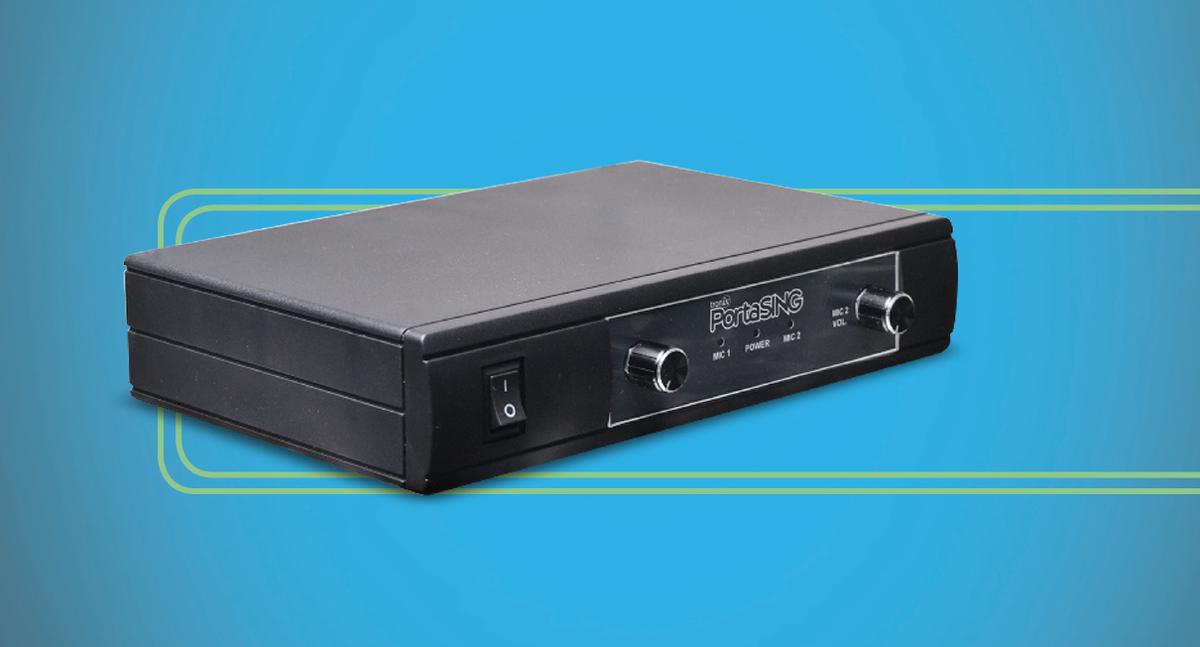 In these times, it's impossible to leave home without your smartphone in tow. It's a tiny device that performs the functions of several devices of yesterday, in one. In such a petite frame is a telephone, a personal computer, a television, and a music player; it's indisputably the definitive entertainment device of the 21st century. Rarely is there a device that will get you to put your phone down. One entertainment-centric device, however, vies to claim this recognition.
Homebodies and travel warriors seeking good entertainment at home or on the road can find it in the multimedia player PortaSing. Housed in its compact frame is a videoke machine, a movie and music player, and a Wi-Fi router. It's evident that this device's purpose is simply to entertain.
Travel-friendly
Now, you may be wondering how exactly you can travel with this device. Tronix, the maker of PortaSing, has made this device fit for the rigors of the road with its carry-around bag. The main component and its accessories are neatly secured with Velcro straps and pockets, so that even the tiniest element remains in place. When in the bag, it doesn't feel like you're carrying an entertainment hub, as the components are lightweight.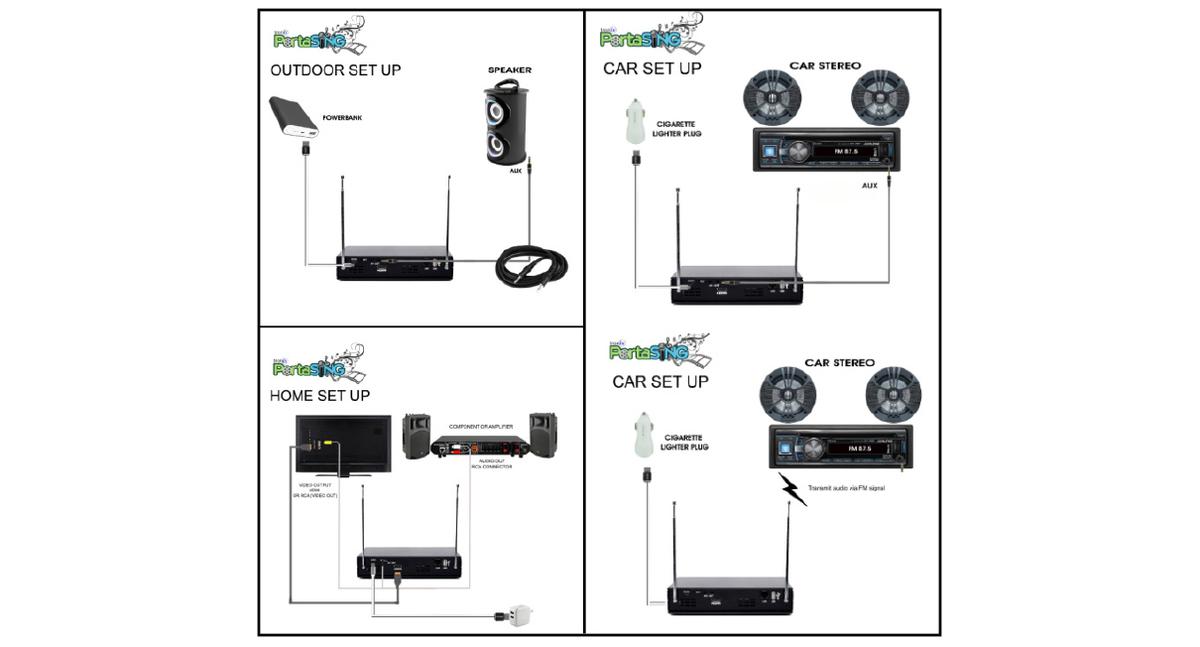 Easy setup
Inside the bag are the PortaSing unit, AC adapter, two wireless microphones, a 3.5 mm male-male audio cable, car adapter, microUSB cable, A/V cable, 32 GB USB flash drive, and four (4) AA batteries. The main unit has basic buttons and knobs for control built-in and ports aplenty for peripherals.
Setting up the machine is simple. The package comes with a manual which has all the information you need to get the device up and running. It has illustrations for home, outdoor, and in-vehicle use, as well as detail the function of each of the accessory included in the box. This manual tells which cables and accessories go to the various ports of the main unit. There is also no need for screws and whatnot as connecting the accessories is just like playing with lego.
Once the device is setup, you can connect your iOS or Android device via Wi-Fi or LED TV which will serve as display to activate whatever entertainment function you want to use. Controls are within the PortSing interface, accessible via the URL http://PortaSing.com. When outdoors and there are no power sockets in sight, the device can be powered by a powerbank.
All-in-one entertainment hub
What makes the PortaSing a reliable entertainment hub? Through the PortaSing portal, you gain access to over 7,000 songs to sing along with, and which can be updated with the latest music. This is perfect for going on long trips or spending quality time with either your friends or relatives at home during holidays. With two wireless microphones, compatibility with various mobile devices, and support for simultaneous connections, you can belt out to your favorite songs while someone else queues their chosen song right in their own device. The PortaSing can also play movies and music when one's vocal cords needs to relax.
Retailing at just PHP 14,900, this device is the perfect companion for the upcoming holiday season. To get your own PortaSing, email marketing@innovatronix.com. The device is also available via Lazada.
Also published in GADGETS MAGAZINE November 2017 Issue.
Reviewed by Mia Carisse Barrientos