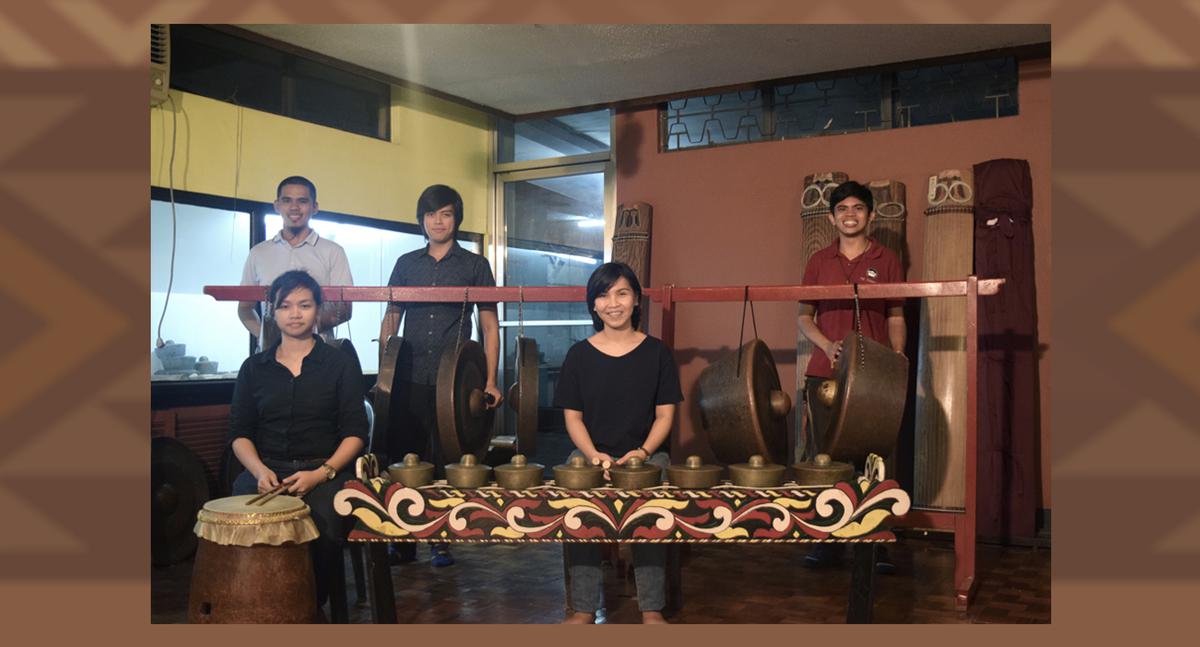 In the College of Music at the University of the Philippines Diliman, past the constant murmurs of wind and stringed instruments, there grows a steady pounding of a forgotten yet familiar sound. A dimly lit room on one end of Abelardo Hall with musical artifacts strewn across is filled with the music of TUGMA.
The Tugtugang Musika Asyatika, better known as TUGMA, is a student organization in the UP College of Music consisting of students who have a shared interest in traditional music from the Philippines and other Asian countries such as Korea, Japan, China, and Indonesia.
Jason Verzola and Julia Yabes, presidents of the organization in the past and at present respectively, talk about the group's activities and their mission to increase the public's awareness of traditional Asian musical forms.
The organization was founded by Froilan Canlas of the Musicology Department's Asian Music program back in 2007. He saw the need to have a group to help recitalists of the program.
"Unlike in Western music recitals, you can't perform alone in an Asian music recital. You always have to be part of an ensemble. So he saw the need to form a group to support the program's recitalists," Yabes said.
At the time TUGMA featured the Mindanao kulintangan and the Indonesian gamelan of Southeast Asia's gong-chime tradition, the Chinese traditional silk and bamboo ensemble sizhu, and the Japanese koto string ensemble.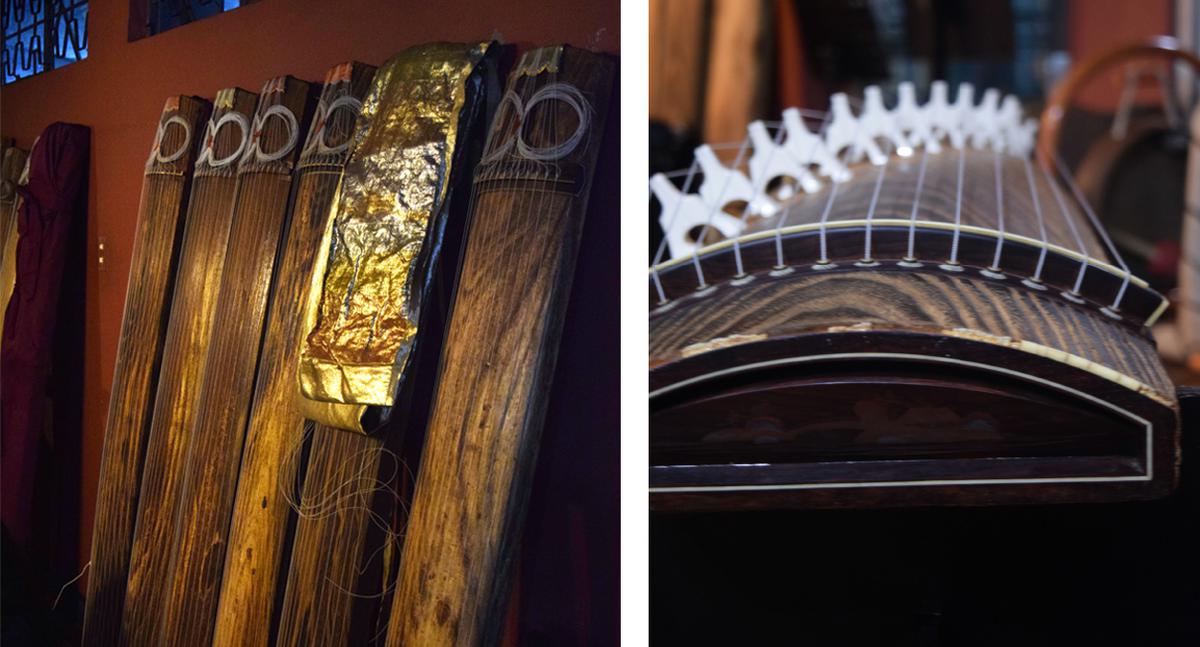 Later on, the members added the Korean percussive tradition samul nori, as well as more Philippine traditions like the Cordillera indigenous music tradition and Spanish-influenced lowland folk song and dance.
For Verzola and Yabes, Asian musical traditions are quite different from Western classical music. For one, Asian music typically is a community activity which necessitates the collective participation of performers and audience.
Both members agree that the traditions repertoires are broad and continuously expanding, adding variety to performances. Yabes adds that there is research involved in looking for the pieces that they perform for recitals unlike in Western music where repertoires are standard.
Due to their skill and the peculiarity of their chosen genres, the organization has turned from just a support group for Asian Music students to a performing arts group, having been invited to different events both here and abroad.
Locally, TUGMA has been invited to different schools and universities across Metro Manila including Ateneo de Manila, University of Santo Tomas, and Centro Escolar University.
The group's first experience in performing abroad was in 2009 when they were invited to play in China. The group has since then been invited to other places, mainly in Thailand.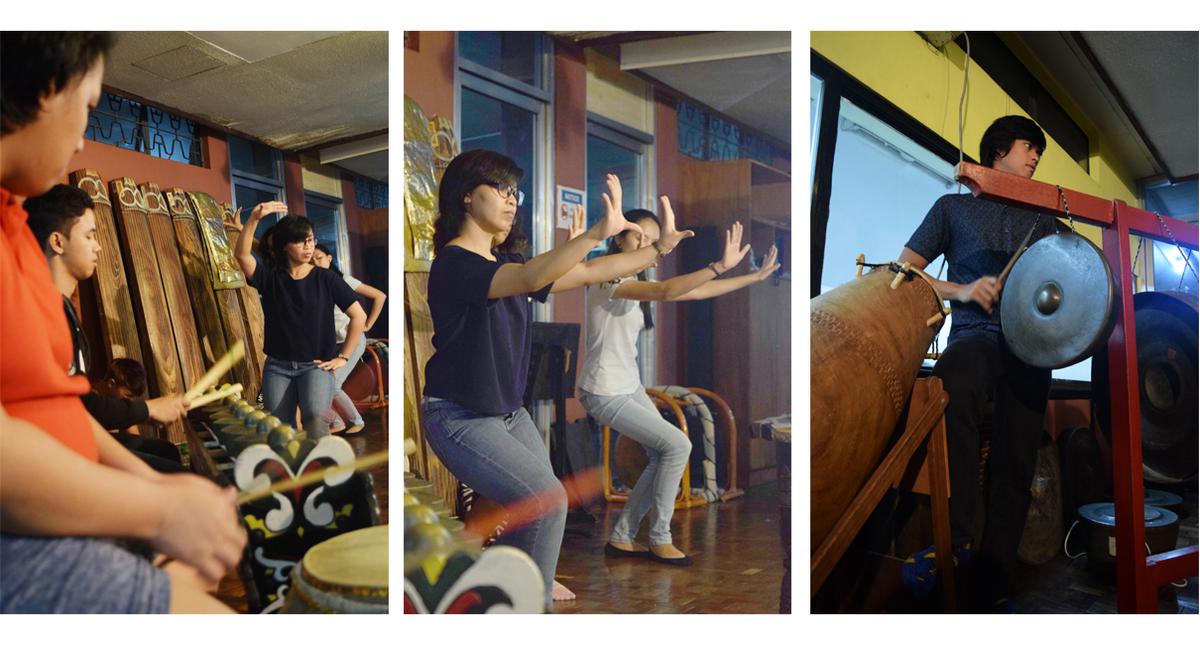 Expanding horizons
Since forming, the group has seen a significant change in perspective towards Asian music.
"Here in the College of Music, Asian Music wasn't really noticed. Although it was quite different, there wasn't much of a chance to explore it," Verzola commented.
These days, students have taken a lot of interest in the musical traditions, with the group being invited to other programs outside of the College of Music such as in social sciences and humanities.
However, the group still thinks there is a long way to go to achieve the exposure they want for the traditions and the repertoires to live on.
A huge part of TUGMA's activities is geared towards education and research. Members of the organization do regular fieldwork and library research to increase the knowledge-base on both local and foreign musical forms.
The group has also held workshops within schools in Metro Manila including their home college. These workshops gave the group a chance to invite musicians from different parts of Asia to give talks on their traditional music.
Due to lack of financial support, TUGMA has been limited to doing workshops within Metro Manila, but the group aspires to reach out to the provinces.
"Here in Metro Manila, there is access to these kinds of music, but outside, in places where traditional music isn't as alive, that is where knowledge and awareness is lacking," Verzola said, citing this as a challenge to Philippine music enthusiasts.
"People think (traditional) Philippine music comes from faraway places like Cordillera or Mindanao. They don't know there are traditions existing in their backyards like the pasyon which isn't given attention, but is actually tradition," he adds.
Coming into their tenth year of existence, TUGMA is planning on giving more workshops in the future, with October's Asian Music Week being one of the main stages for the talks. The workshops are usually open to the public and endeavor to expose the Filipino youth to traditional music.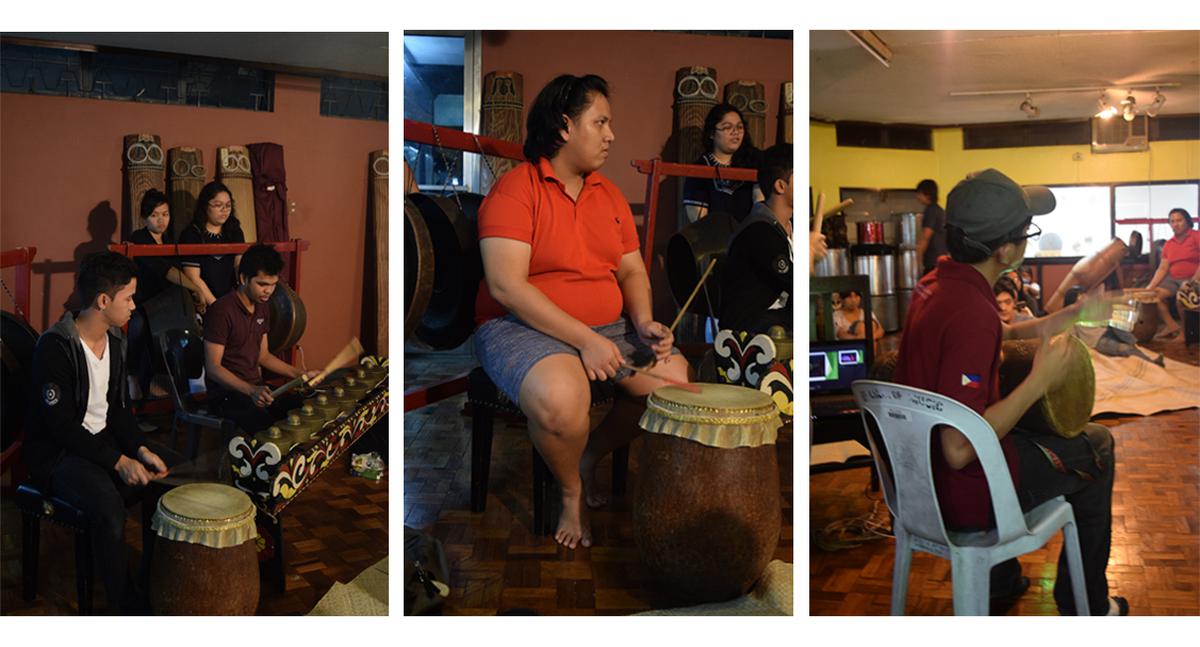 Also published in GADGETS MAGAZINE October 2016 Issue.
Words and Photos by Robby Vaflor