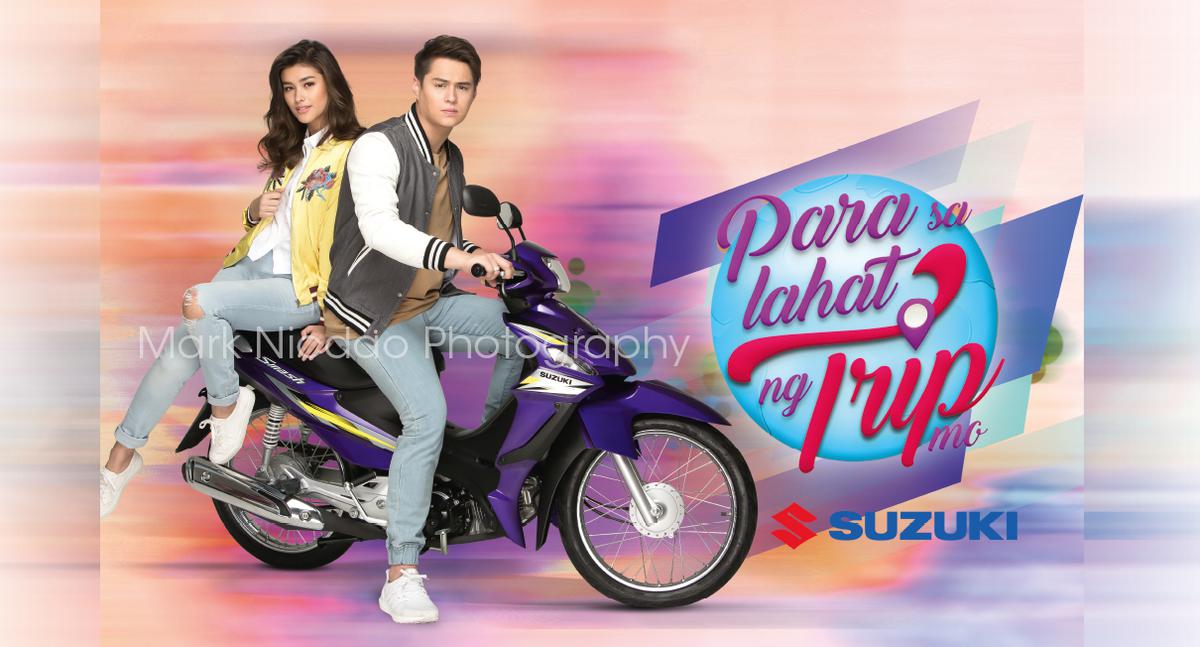 When the thrilling chemistry of Liza Soberano and Enrique Gil, and the vibrance and peppiness of the Suzuki Smash and Address collide, there's guaranteed to be a colorful and eye-catching spectacle. Check the four out as they invade our year-end pages.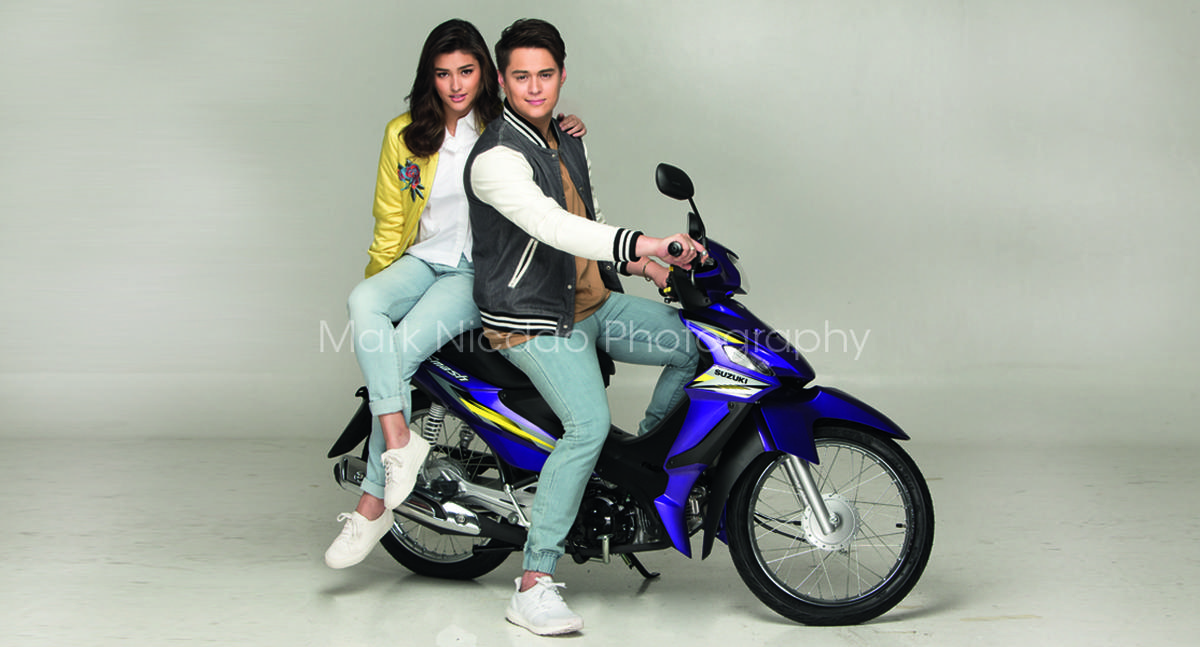 Suzuki Smash 115
The sleek and fuel-efficient Suzuki Smash 115 has two new additions to its color range, namely frenetic magenta and frenetic purple, adding to the appeal of its 4-stroke 115 cc engine, pulse secondary air injection system, eco-friendly oxidation catalizer, and sporty GSX-R-inspired body design.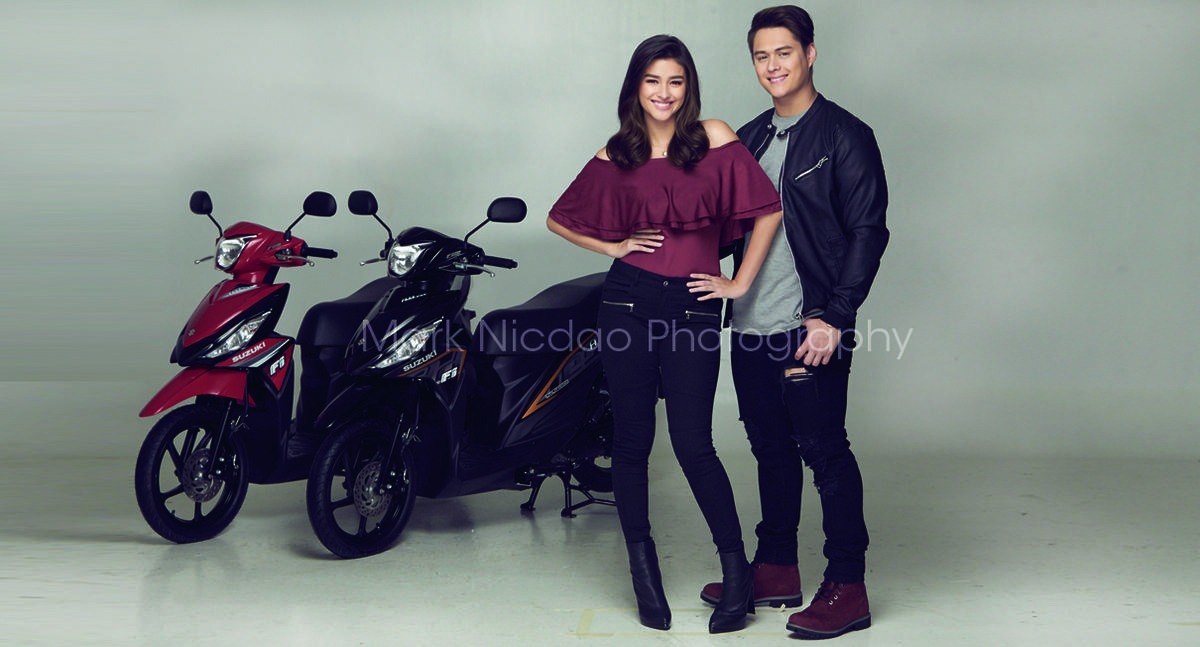 Suzuki Address
This globally adored scooter is designed for the city slicker, thanks to its powerful and economical 113 cc engine fed by Suzuki's fuel injection system, spacious 20.6 L underseat storage, and comfortable riding profile. Better yet, it's a real looker and a bike you'd be proud to be seen with.
 Also published in GADGETS MAGAZINE Decembe – January 2016-2017 issue.
Words by Mia Carisse Barrientos
Photography by Mark Nicdao
Model Liza Soberano | Make up by Mickey See
Hair by Renz Pangilinan | Styling by Perry Tabora
Model Enrique Gil | Make up & Hair by Kusie Ho | Styling by Ton Lao