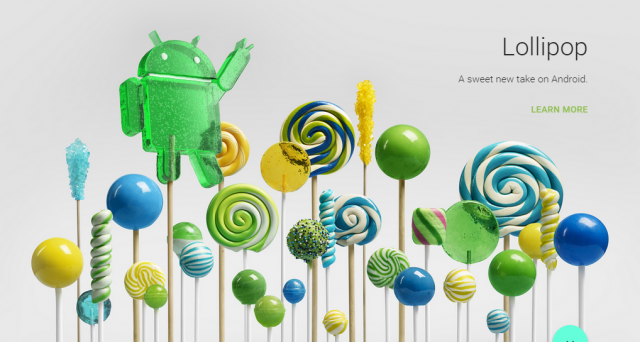 Just hopped on the Android bandwagon? As your "welcoming committee," we are here to acquaint and help you to get the most out of your Android phone: http://www.android.com/phones/
Battery Life
Running out of juice and still an hour away from home? Here's how you can survive.
The latest Android phones running the Lollipop OS have a battery saver feature, which can potentially extend the device's life by up to 90 minutes. To do this: click on battery in settings, click on the menu, and switch it on.
Battery stats shows the estimated time left until your device is fully charged. This is displayed when your device is plugged in, meanwhile you can get the estimated time your device has left in battery settings.
You can also charge most Android phones with any microUSB cable. This means if you lose the one that's included in the package you don't need to replace it with the specific cable from your phone manufacturer, any microUSB cable will do.
Auto Backup
Saving up space on your phone for media content other than photos? Worried about losing special memories if you lose your phone? Turn on auto backup.
Automatically back-up your photos and videos to Google+ by turning on Auto-Backup
To enable this, open the Photos app, touch the menu button and select Settings. Touch Auto-Backup and switch the toggle On
Multiple users
Keep your files safe with the multiple users feature.
If you left your phone at home, you still can call your friends (or access any of your messages, photos etc.) by simply logging into another Android phone running Lollipop.
You can also use Guest user for phones and tablets so you can lend your device and keep your personal info intact.
Google Keep
Syncs your notes to Google so that you can access them virtually anywhere: on your Android phone, tablet, an Android wearable, through a Chrome app, and on the web
To start using Google Keep on your Android device, open the Google Keep app and sign in with your Google account.
If Google Keep is not already on your device, you can download it via Google Play.
OK Google
This feature lets you use your voice to get things done.
Say "OK Google" to ask a question, send a text, set a reminder, get directions, or whatever you need to do.
Tap and Go
If you're switching from one Android phone to another, Tap & Go will conveniently do the arrangements for you. Set up your new Android phone or tablet by simply putting it against your NFC enabled phone; this will allow you to mirror settings and apps.
Caller ID
Using Google's search database it can now tell you who is calling even if you don't have their number.
Make it your own
Change the wallpaper displayed on your home screen, organise apps in folders, and add widgets to view your most important information at a glance.
To change your wallpaper, touch & hold anywhere on a home screen that's not occupied. Touch the Wallpaper option and you're free to choose whatever image please you.
To add widgets, touch & hold anywhere on a home screen that's not occupied. Touch the Widgets option and you're ready to choose whichever it is you want easy access to.
To create a folder, touch & hold an app icon and slide it on top of another app icon.
Google Now
Get the information that you want when you need it most with Google Now.
To view the Google Now cards open the Google app and scroll down to see all of your cards. You can also access the Google app by swiping up from the home button.
Find your phone if lost
Android Device Manager can help you find, lock, and erase your phone data if you lose your Android device. To use Android Device Manager, you only need to log your Google Account to your device.
Open the Google Settings app on your device and touch Android Device Manager. By default, the option to remotely see your device's location when using Android Device Manager is activated. Here you can also activate the option to remotely lock your device, erase everything on it, or change the lock-screen passcode.
Accessing Android Device Manager's options is also possible on the web at com/devicemanager or by using the Android Device Manager app in the Google Play Store.
Good going, now you're all set and ready to use your Android phone!