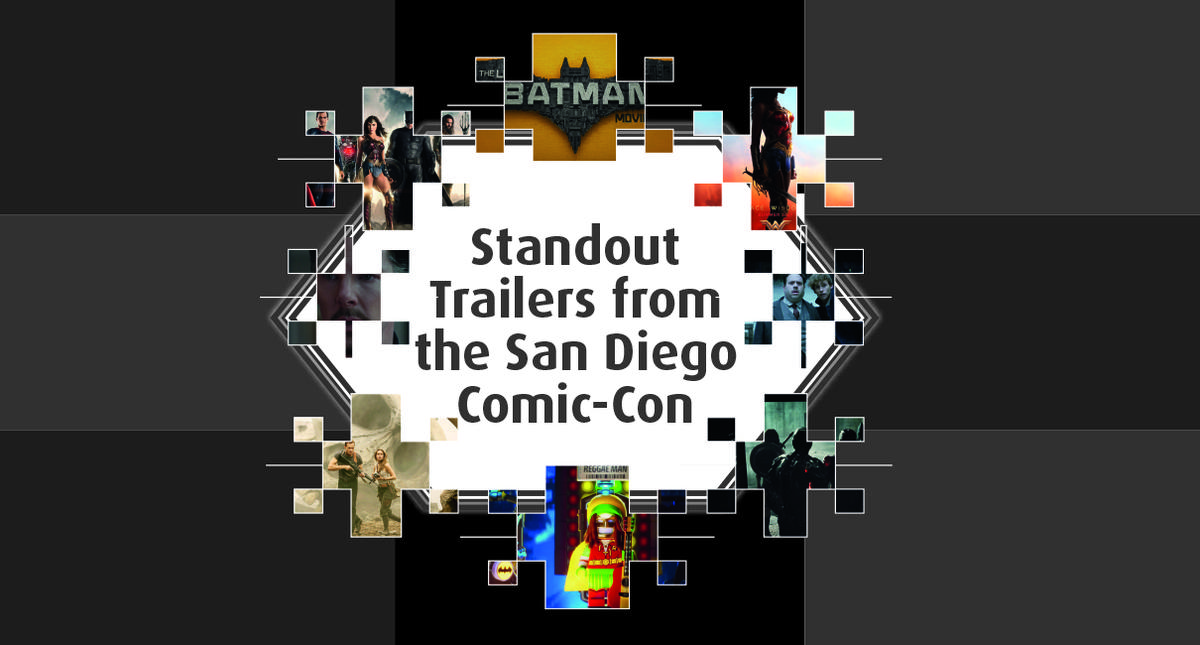 It's both a great and torturous time to be a geek. On one hand, this year's San Diego Comic-Con dropped major trailers for some of the most hotly anticipated flicks on the big screen. On the other, we've been reminded that most, if not all of these wonderful gems still have a ways to go before they premiere. Still, the new sneak peeks offer us some much needed respite from the drought that is shooting hiatus. Grab your popcorn, sit back, put your feet up, and excite your inner nerd.
Wonder Woman
(Out on June 2, 2017)
We're finally getting a major live-action solo movie featuring the Amazonian warrior princess in all her badass glory, and if her Batman V. Superman cameo is anything to go by, we're in for a jaw-dropping treat. Former Miss Israel and Israeli army combat trainer Gal Gadot will again be playing Diana Prince aka Wonder Woman as she ventures outside her home Themyscira into a world being wrecked by the first Great War. Though the trailer doesn't make it clear who the antagonist(s) will be, we do get to see Diana batting aside an incoming mortar with her shield and dropping some painful truth with the, er, Lasso of Truth. We're pretty sure her enemies peed their pants seeing those.
Justice League
(Out on November 17, 2017)
DC's answer to Marvel's superhero fam bam was teased quite a bit during BvS, and Warner Bros.' trailer gives us a good look at the initial members of the Justice League. It sees the wiser and older Batman searching for warriors to defend the world against threats such as the one in his parademon nightmare. However, there's no flashy action sequence here; just a lot of talk between superheroes. I'm quite torn between which is better: Ezra Miller's youthful Flash or Jason Momoa's super-rugged portrayal of Aquaman. I'm leaning towards the latter because you don't ridicule a man who can talk to fish while guzzling down liquor like it was nothing.
The Lego Batman Movie
(Out on February 10, 2017)
If you liked The Lego Movie, then you'll definitely love The Lego Batman Movie. Will Arnett's broody and egotistical Lego Batman is back, this time balancing responsibilities as a wise-cracking vigilante and being an adoptive father to the eventual Robin. The entire trailer is hilarious, with quips ranging from the absurd to the delightfully charming. Even Robin's signature costume is given a humorous albeit short backstory. While the Batman-Alfred banter is top-notch, this moment in the trailer definitely takes the cake:
Robin (upon accidentally discovering Batman's secret lair): "Does Batman live in Bruce Wayne's basement?"
Batman: "No, Bruce Wayne lives in Batman's attic."
Kong: Skull Island
(Out on March 10, 2017)
Prepare for a retelling of King Kong's origin story that will see the already sizeable ape even larger at Godzilla-esque proportions. Its ensemble cast includes Tom Hiddleston, Brie Larson, and Samuel Jackson, each of whom are given ample time in the trailer. Their group goes to Skull Island for what seems to be a routine survey trip aboard helicopters, until they are forced aground by hostile forces. What follows is a lot of explosions, gunfire, flamethrowers, and quotes about how stupid their expedition was in hindsight. There are also rumors going around that King Kong was given a size boost because he will be going up against Godzilla in a future movie. RIP cinematic human race.
Fantastic Beasts and Where to Find Them
(Out on November 18, 2016)
Though Harry Potter may have retired from the big screen, J.K. Rowling's magical world will be making a comeback with Fantastic Beasts. Instead of The Boy Who Lived, the film's main character will be magizoologist Newt Scamander; and instead of the grand halls of Hogwarts and the overcast streets of Britain, we'll be exploring 1920s New York. As such, it also serves as a sort of prequel to the Harry Potter series we all know and love. Ironically though, there are only a few magical beasts in the trailer. Guess we have to wait for future trailers to see what kinds of creatures will be wreaking havoc in the Big Apple.
Doctor Strange
(Out on November 4, 2016)
The second movie in the third phase of the Marvel cinematic universe is a science fiction treat that should remind you of Inception's trippy dream sequences. Benedict Cumberbatch will be playing Doctor Stephen Strange—the latest superhero to be introduced this side of the comic book divide— and will tell how the neurosurgeon winds up with reality-altering powers. It's shaping up to be a great introduction to alternate realities after the previous films set up: Earth, Asgard, Gods, Space, and Infinity Stones, among others. With everything going on in the trailer, there's no doubt that the Sorcerer Supreme will be attracting the attention of some powerful beings, both in this world and beyond *cough* Thanos *cough*.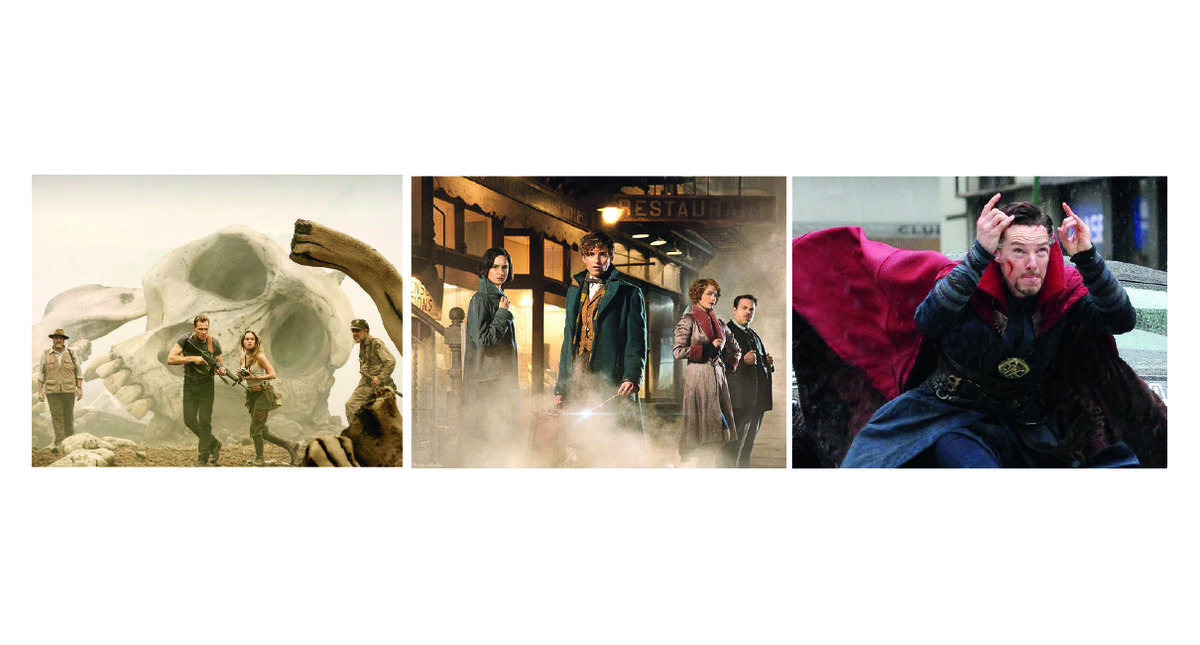 Also published in GADGETS MAGAZINE August 2016 issue
Words by Chris Noel Hidalgo