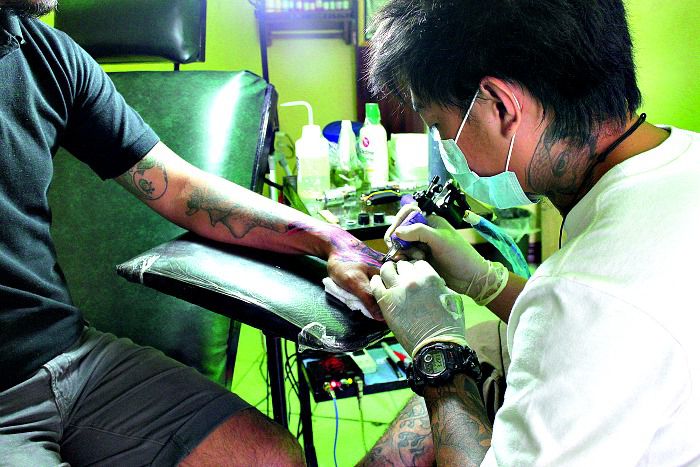 Expressing oneself is not only limited to words and actions. Some prefer to engage in physical activities like sports, while others release their inhibitions through creative outlet. All of which, done well, are art.
Art is one way of self-expression which comprises a wide range of different forms, be they performance: dancing, singing and acting; visual: painting, photography, sculpture; musical, or literary. While others enjoy doing art on a canvass, a camera, or even crafts made out of wood, paper, glass or plastics, others prefer to embed art on their own body.
Although tattoo may still be considered taboo in the Philippines, many people embrace the fact that has gained traction as a legitimate form of self-expression. Getting one is easy nowadays since tattoo parlors can be seen all over, though there are some who prefer to get a traditional tattoo by going up to the mountains of Kalinga to personally be tattooed by one of the famous indigenous tattoo artists, Whang-Od.
Since Whang-Od's status spread over the social media, the fuss about tattoo has grown even larger. To know more about the art, we interviewed Junel Bautista, who started as an assistant in a tattoo parlor shop, and now owns his own tattoo parlor, Kampo Tattoo.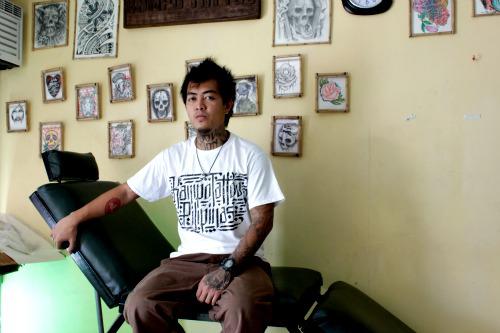 Started from the bottom now we're here
Junel Bautista started at the age of 16. Back in Puerto Galera, he had a part-time job of being a henna artist to help pay for his tuition. After several years, he saved up some money and bought himself a tattoo set. To hone his skills, he offered to give one of his friends a free tattoo. The first one that he ever made was "13," which took four hours to finish. He even practiced on himself once to personally experience and understand the pain of having a tattoo, as well as further improve his technique. Aside from that, he also regularly sketched ideas, bearing in mind that a good tattoo artist is also able to draw well.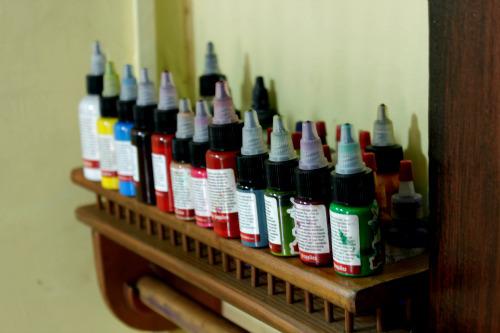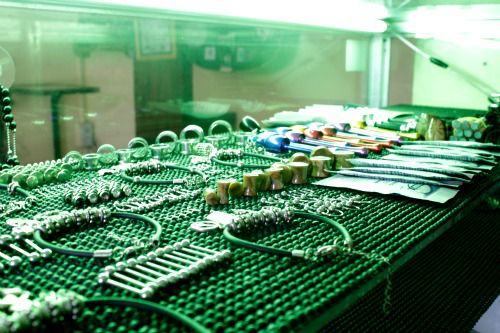 Materials and tools used                                       
The primary tool of a tattoo artist is the tattoo gun, which is the machine used to apply tattoos. Another piece of equipment used is called the grip, which is the part the artist holds on to while working. This handle is also covered by a disposable grip tape, for hygienic purposes. Next are the accessories used: disposable needles and disposable tips. Junel also cited that one thing that should also be considered in the process of tattooing is the venue. The place should be illuminated well, so that the artist can see their work clearly. Of course, a tattoo wouldn't be possible without ink. In his shop, they offer a various selection of colors and brands such as Starbright, Intense, Kurozumi, Eternal, and Dynamic. Before usage, he make sure that all of these are sterilized and unexpired.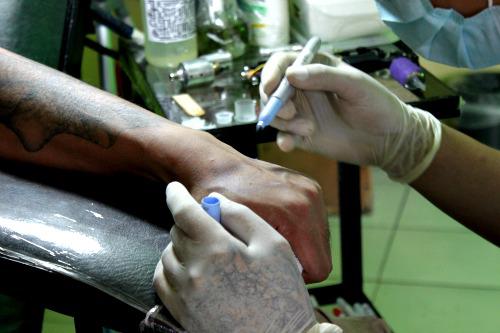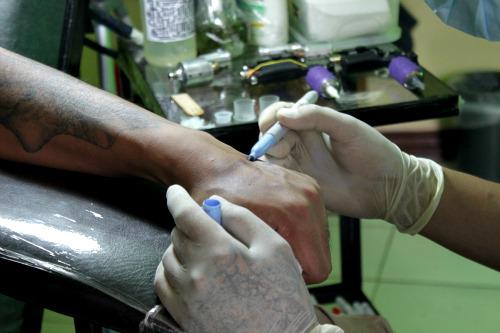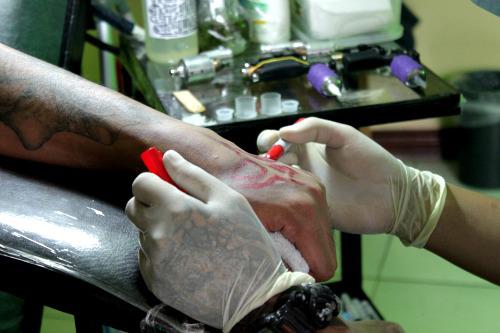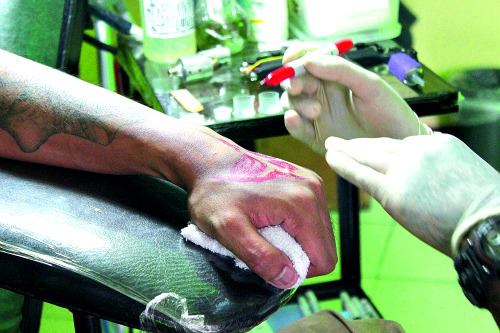 Inking process
The process initially starts with the client's selection of a design. With this at hand, the tattoo artist can then sketch the pattern on the client's body using a stencil. Before continuing the process, the tattoo artist also verifies if the design is proportional to the body part of the client. The time of completion is based on how large and complicated the tattoo is. Once the piece is completed, the artist then gets rid of all the disposable materials to ensure everyone's safety.
Words of wisdom
The most unforgettable tattoo experience for Junel was when he bagged 1st place in a tattoo competition. "May time pressure yun, tapos kailangan magawa mo ng maayos yung work mo, ayun nung tinawag ako na first place, nawala naman lahat ng pagod ko." He has a message for his fellow tattoo artists: "Sa mga kapwa ko tattoo artists, wag sana natin kakalimutan na mag-aral pa ng mag-aral kahit nakakagawa na tayo ng maayos. Sa linya ng art, lahat ng pag-aaral hindi natatapos. Sa mga client na magpapatattoo, kailangan 101 percent sure na sila sa ipapagawa nila, tattoo; ang totoong forever."