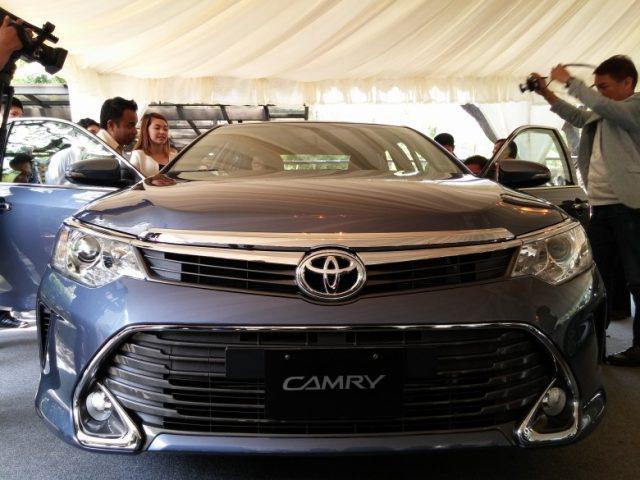 Toyota has just unveiled two new iterations of the popular Camry. Bearing a bolder, sportier look, the luxury sedan now comes in trim that caters to both those who prefer to sit back and enjoy the ride, and those who want a vehicle that is a pleasure to drive.
The new Camry has a dynamic new front design that is both aerodynamic and sporty. The front grille and headlamps bear Toyota's signature "under-priority and keen look," which offers a much more appealing shape to customers. The headlamp cluster now uses extremely efficient LED daytime running lights, updating the sedan, and giving it a distinct look no matter the road condition.
Adding to the Camry's sporty stance are the new LED tail lamp and stop lamps separated by a chrome trim, and an updated rear bumper to give it a more authoritative look. This is all tied together by a gently curving upward swoop on the trunk, to help move air smoothly over the back of the vehicle, as well as add to its sporty image.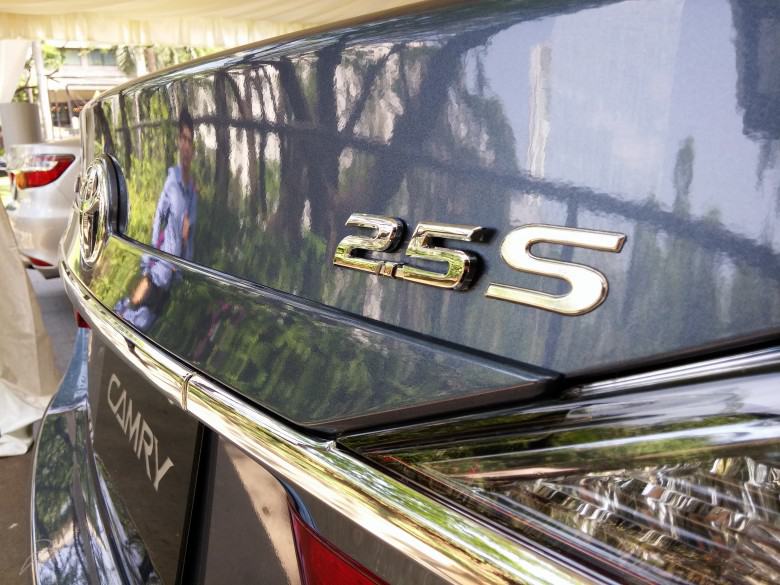 Quality upholstery and rich details are abundant in the interior of the new Camry. Aside from the comfort and convenience expected from the marque, it has been equipped with a high-definition meter and multi-information display, giving the driver a better view, and more information that is easily viewable day or night. The 2015 Camry is also available in two interior colors: flaxen/black (for 2.5 V and G) or black (for the 3.5 V6).
The 7th generation Camry gives customers all the power they have always expected from this sedan. With either a 2.5 liter, 4 cylinder 16valve Dual VVVTi, or 2.5 liter, 6-cylinder, 24-valve Dual VVT-I engine, Toyota's premium sedan gives a maximum power output of 204kW@62,000 RPM, and a maximum 346Nm of torque @ 4,700 RPM. The engine is mated to a 6-speed sequential automatic transmission on all variants. Its Electric Power Steering and re-tuned suspension gives the vehicle a solid steering feel, and excellent response.
To cater to an even broader audience, Toyota now offers an additional variant of the Camry, dubbed the Camry S. This configuration is an even greater pleasure to drive, thanks to both a sportier appearance, and an exclusive sequential paddle shifter. It also comes with 5-spoke 17-inch alloy wheels, and dual exhaust tailpipes with diffuser for excellent performance. Designed with owner-driven customers in mind, the Camry S has sporty leather seats with red stitching, and a finely crafted leather steering wheel, plus a sports brake pedal for better performance driving.
The new Camry is available in four variants: 3.5V6 AT at 2,128,000; 2.5V AT at 1,745,000;the Camry S 2.5S AT at 1,645,000 and the 2.5G AT at 1,511,000.