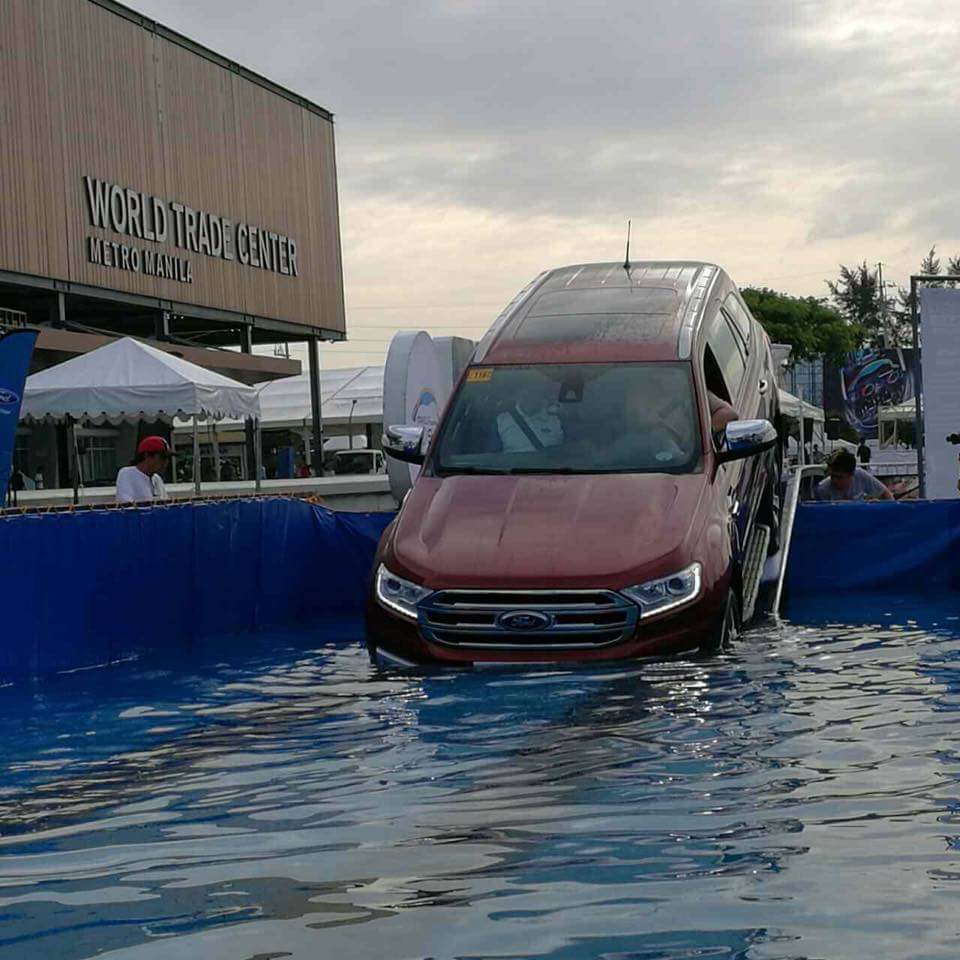 Apart from. Showcasing their sales record-breaking vehicles at the Manila International Auto Show, Ford Philippines brought the Ford Island Challenge to the public today. The ultimate test drive for the tough Ford vehicles, the Island Challenge is an outdoor course, featuring a deep water-wading drive through, parallel parking challenge, and other stations to highlight some of the key features of the Everest and Ranger.
Along with this, Ford also has a mock-up showroom, allowing guests and customers to see and experience the vehicles firsthand, as well as learn more about sales, after-sales, and ownership packages.
Ford will also be taking the Island Conquest Challenge to other areas nationwide, with rollouts in Bulacan, Pampanga, Naga, Laguna, Pangasinan, Iloilo, Bacolod, Cebu, Cagayan de Oro, and Davao, as well as Greenhills, Ortigas, Marikina, And Q.C.; in Metro Manila. To learn more, head over to Facebook.com/Ford Philippines.