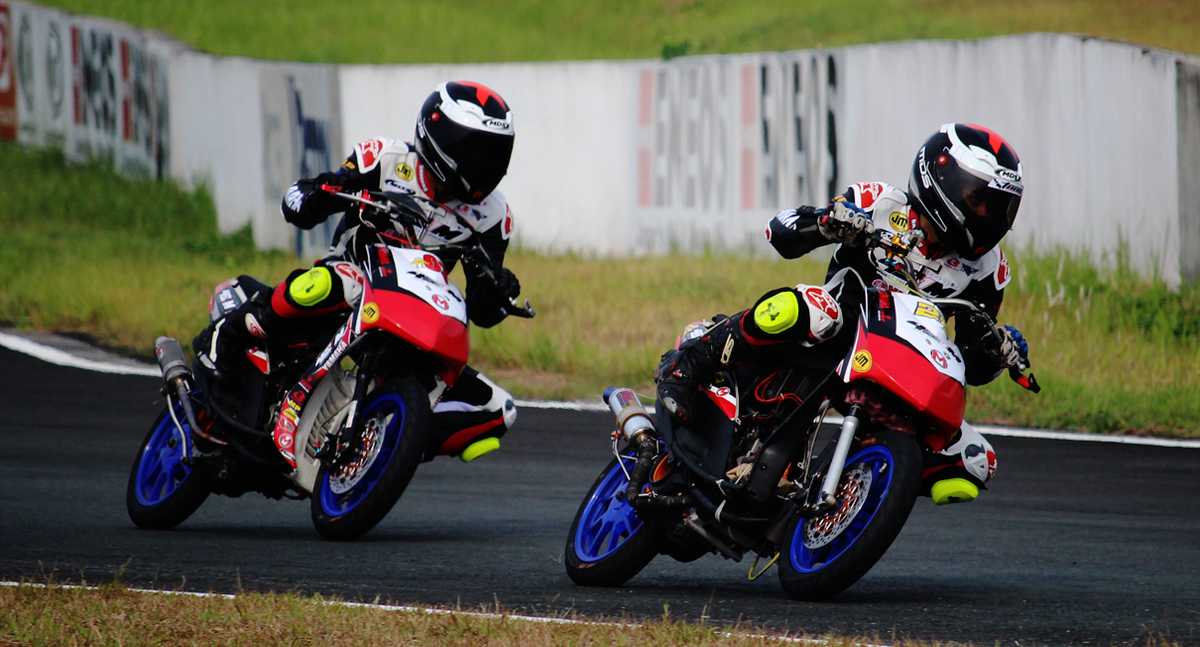 The 4S1M-Yamaha racing team are off to a decent start for the 2017 Philippine Motorsports Championship season as it participated in the opening races last April 29 to 30 at the Batangas Racing Circuit.
Powered by BRT and Racing Force, the team brought their fully-customized Yamaha motorcycles, complete with the team's own fuel-injection engine, FDR tires, MDS helmets and custom mufflers.
The first day saw veteran riders Herbert Lopez, Mark Djereck Ondillo and Jeff Teopengco participate in the time trial qualifiers, all posting good times.
On the actual race day, Lopez, riding the the 150cc underbone, had a difficult time gaining a substantial lead but finishing with the fastest lap time amidst tough competition. Ondillo and Teopengco, both on 160cc PSR scooters, posted respectable finishes as well.
4S1M's team manager Ronald Uy and chief mechanic San Victores agreed that the team started the season right, but conceded that there was also room for improvement.
"They all—mechanics, crew, riders—gave their all for the race. We'll prepare again (for the next leg). We can't be complacent—we should grow stronger with every race. We just need to keep helping each other out," Uy said.
Victores added that while getting the fastest lap, improvements still had to be made on the team's motorcycle set-up.
The team looks forward to the rest of the season with high hopes and non-stop preparation. The second leg of the Philippine Motorsports Championship happened last June 3 to 4 at the Clark International Speedway.