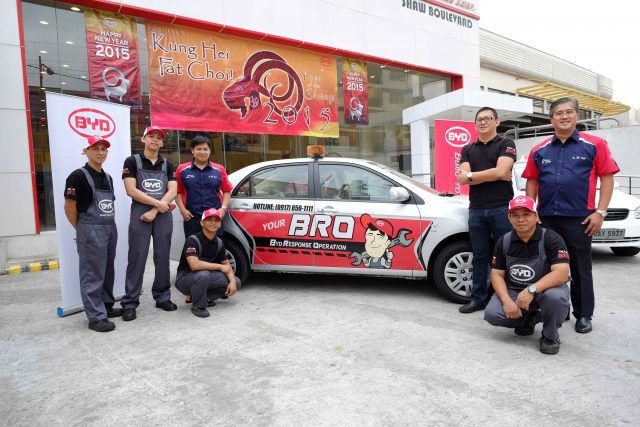 Solar Transport Automotive Resources Corp., (STAR Corp.), the exclusive distributor of BYD vehicles in the Philippines, has just introduced its 5-STAR Customer Service Program.
A comprehensive customer-centric after-sales initiative, the program aims to help BYD continuously deliver the best brand ownership experience to its customers.
"The 5-STAR Customer Service Program is a result of STAR Corp's deepening understanding of our customers.  Over the past year and a half, we've listened to our customers and identified their preferences and even their sensitivities.  This program and all its components is a signpost of our long term commitment to our customers so that they enjoy their BYD vehicles well over the long haul," revealed Mark Andrew Tieng, managing director of STAR Corp.
The 5-STAR Customer Service Program offers:  1) 5-Year Service Warranty; 2) Access to Service Technology, Infrastructure & Facilities Manned by Top-Caliber Service & Automotive Technicians; 3) Genuine Parts and Accessories; 4) BYD Response Operations (BRO); 5) Emergency Roadside Assistance.
"Service is indeed a critical success factor for our brand to succeed.  And to demonstrate it, we've made our services and facilities more convenient and accessible for our customers to avail of through our BRO Service Hotline and through the BRO Mobile Assist.  So if our customers can't bring their BYD vehicles to the dealership, then we will bring the dealership to them," concluded Mr. Tieng.