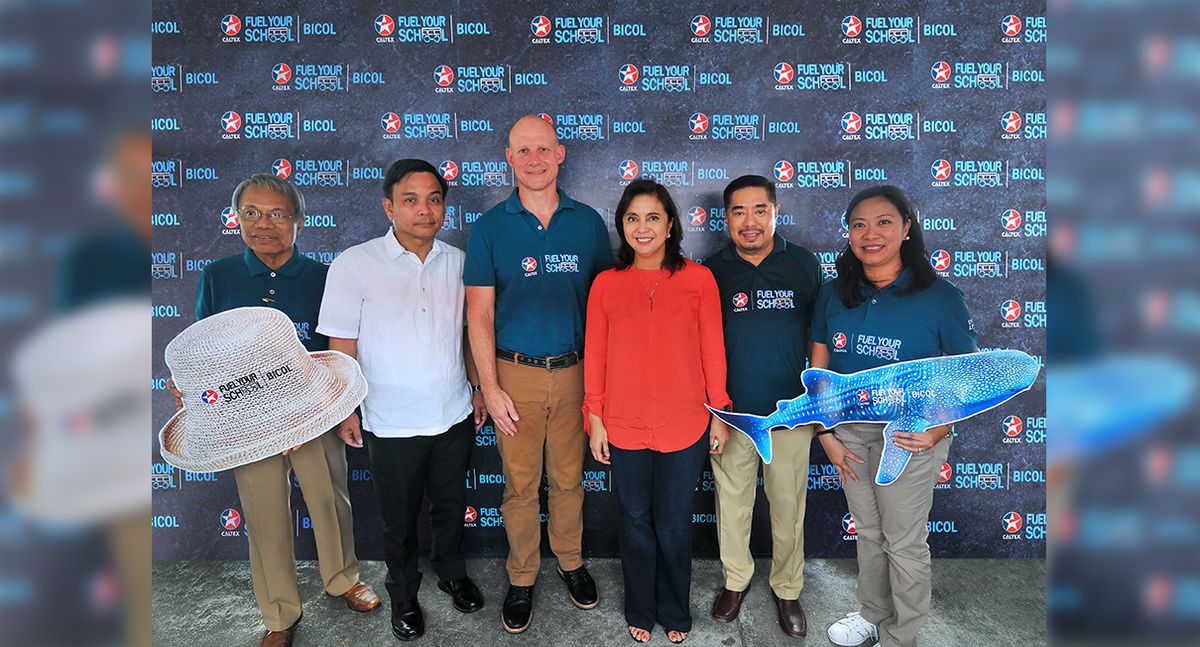 Caltex FYS, is a program by Chevron Philippines Inc. (CPI), marketer of the Caltex brand of fuels and lubricants, which aims to raise PHP 3 million to provide modern teaching tools to teachers of high-need public high schools in Bicol.
From August 1 to September 30, Caltex will donate one pesos (PHP 1) for every liter's purchase of Caltex with Techron in any Caltex Bicol station.  
"The best way to begin democratizing access to powerful technology is through our public schools where even the last, the least, and the lost can also experience it. Now, more than ever, we need to invest in the minds of our young people," said vice president Leni Robredo during the recent launch of Caltex Fuel Your School (FYS) Bicol in Naga City.
For more information about CYFS, visit www.caltexfuelyourschoolph.com  or Caltex Philippines Facebook page at www.facebook.com/CaltexPhilippines.