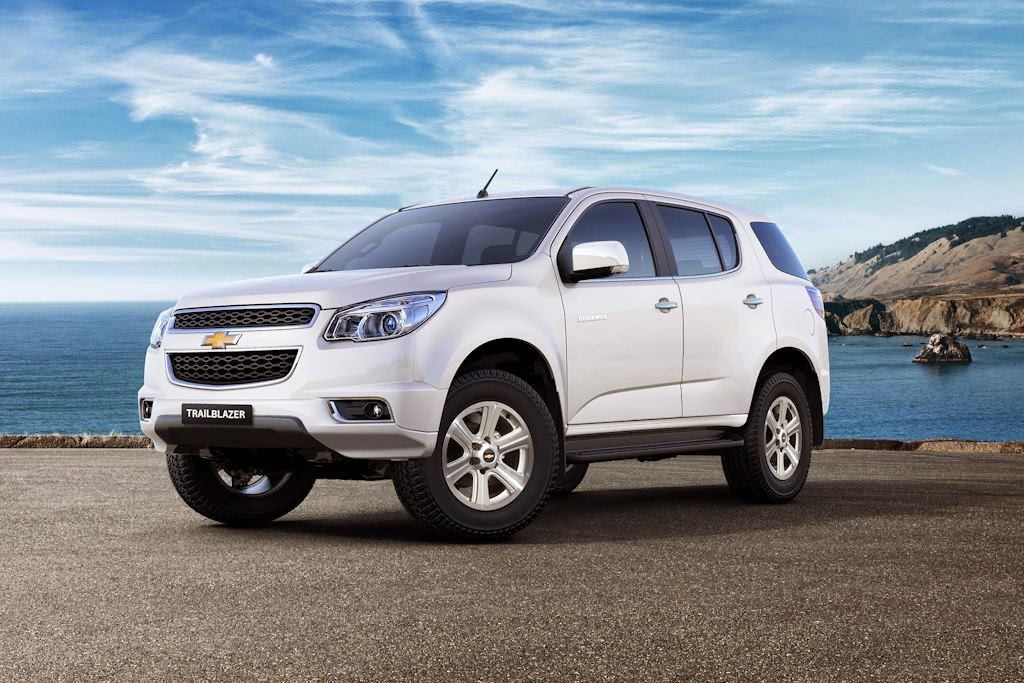 Joining Chevy's capable and premium line of midsize SUVs is the all new Chevrolet Trailblazer 4×2 LTX. Launched by Chevrolet Philippines—The Covenant Car Company, Inc. (TCCCI), the upgrade brings exterior and interior refinements, and additional safety features for an unprecedented and excellent driving experience.
Continuing the Premium Legacy
In line with the best in class features  is the Euro 4-compliant 2.8L Duramax four cylinder turbo-diesel engine that produces 200 horsepower and 500 NM of torque that brings the  Trailblazer LTX to the top midsize SUV currently available in the market. Coupled with the engine is also an Integrated with the Variable Geometry Turbocharger (VGT) that provides  optimized car performance,excellent fuel economy, and lower emissions.
For going on rides of adventure, The Trailblazer features a 3.5 towing capacity, a class-leading 1-ton hauling capacity, and a 800mm water wading capability. With this, is a versatility for any driving occasion.
Improved Style with Utility
The upgraded midsize SUV conveniently merges  style with utility. Joining the aesthetically appealing angular lines, strong proportions, and the sophistical look brought by the black B pillars, are exterior enhancements that offer better toughness and durability. Its two-tone bumper overrider highlights the vehicle's sporty design while offering extra protection. Adding to this is a liftgate spoiler for tidier airflow,  a rear bumper plate for sil scratch protection, and roofrailes for added cargo capability.
A classy interior compliments the Trailblazer's exterior. The Jet-black leather seats, perforated seat cushions, and backrests provide added comfort and style. Additionally, accented light gray stitching and the leather wrapped door panel and steering wheel add to the vehicle's premium look. Convenient and discreet pockets located at the driver's and passenger's seats don't fail to match the car's overall improved style and utility.
Prioritized Safety
Never failing to prioritize safety, the new Trailblazer LTX also comes equipped with a HD dash camera in the rear view mirror. To assist in parking, and to overall provide  additional visual and audible warnings, are reversing cameras and a rear park assist top view. All visual information are conveniently displayed on a 4.3-inch LCD monitor.
Chevrolet Complete  Care
The Chevrolet Trail 4×2 LTX is covered by the Chevrolet's Complete Care Program that offers a 5 year warranty coverage that includes an enrollment to the 24/7 Chevrolet Emergency Roadside for 3 years.
The new vehicle is prices at PHP 1,618,888.