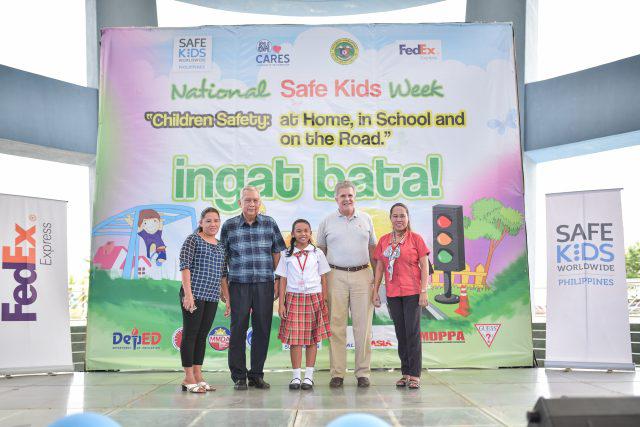 FedEx Express together with Safe Kids Philippines celebrated road safety and at the same time awarded the "Young Road Safety Champion" during the National Safe Kids Week Celebration at the SM Mall of Asia last June 19.
The Young Road Safety Champion title is an award given to the most effective student mentor from the Young Road Safety Advocate program. One student out of 300 outstanding fifth-grade students from 25 schools in select areas in the Philippines is nominated based on their performance—as evaluated by their peers and teachers.
Ilda Jamil Racoma from Cebu was named as 2015's Young Road Safety Champion, this was through her effeciency in engaging her fourth-grade schoolmates in peer-to-peer sessions on road safety and proper pedestrian behavior.
"FedEx is committed to educating the Filipino youth on the importance of road safety and proper road etiquette. Through the Young Road Safety Advocate program, we aim to decrease road accidents and improve the overall road condition for Filipino children." said Rhicke Jennings, FedEx managing director for the Philippines and Indonesia.
Young Road Safety Advocate program is a peer-to-peer traffic safety education program by FedEx and Safe Kids Philippines, where fifth-grade students mentor their fourth-grade peers on safe pedestrian behavior. The program has reached approximately 30,000 students form schools in Pasay, Parañaque, Cebu, Quezon, and Angeles City.