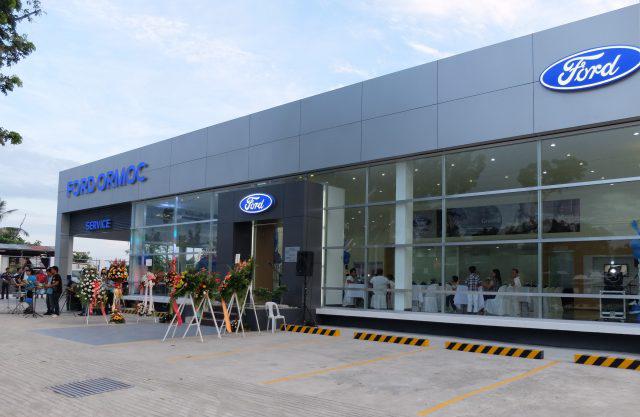 Ford Philippines keeps its momentum up in the local automotive scene with the opening of a new dealership in Ormoc Leyte. This recent expansion reminds the company that it is only two dealerships away from reaching its 40 dealer locations by end of the year.
The opening of Ford Ormoc, the second Ford dealership to open in Leyte, is key to further bolster Ford's presence in the Visayas region by extending the same quality and customer experience consistent in all Ford dealerships nationwide.
"We're opening our doors to more customers in the Visayas region with the inauguration of Ford Ormoc.  This milestone in our dealership expansion plan across the country underscores our commitment to bringing the Ford brand closer to our customers," said Kay Hart, managing director, Ford Philippines.
The dealership is under Andre Borromeo and features a spacious single floor story facility with a 5-vehicle showroom and 6-vehicle service capacity. The total land space spans a total of 1,700 square meters.
"Apart from delivering One Ford products, one of our main priorities is working closely with our dealer partners to ensure a quality customer and ownership experience. We are looking forward to reaching more new-to-Ford customers as we remain aggressive with our One Ford plan and growing our dealer network to 40 locations by year end," Hart added.
Ford Ormoc is located in Barangay Bantigue, Ormoc City, Leyte.