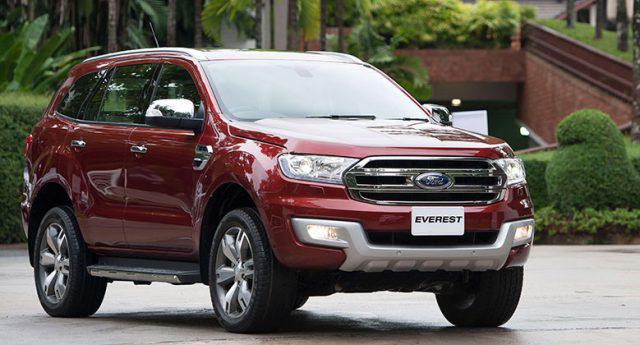 Ford Philippines posted yet another all-time monthly record, moving a total of 3,065 units in September. This record high also capped off the company's best-ever quarterly performance in the Philippines with Q3 sales ricing ten percent from last year's sales. These numbers were driven by the increased demand for Ford vehicles, specifically the all-new Everest, the Range EcoSport, and Fiesta.
"This is truly an exciting time for Ford in the Philippines. The launch of the all-new Everest marked another milestone, and has helped drive phenomenal growth for the month. Our progress is being driven by a successful product-led transformation combined with a continued focus on delivering the very best customer experience," said Kay Hart, managing director of Ford Philippines.
Deliveries of the all-new Everest started in September, and achieved an all-time record monthly total for any Ford nameplate in the Philippines with retail sales of 1,341 units.
"Initial customer response to the all-new Everest has been extraordinary, and we expect continuing strong demand for this fantastic new vehicle to help drive our overall sales through the rest of the year," added Hart.
In line with the company's plans to have 40 dealerships by yearend, the Ford recently opened their newest dealership in Puerto Princesa, Palawan under the AutoHub Group.