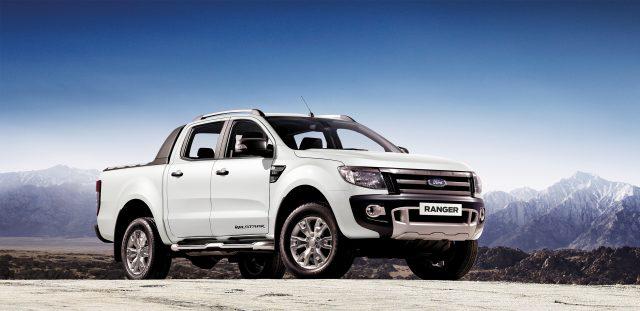 Ford Philippines' recently had their all-time best outing for February as they managed to ship 1,759 vehicles for a 38-percent improvement year-over-year. Once again, the EcoSport, Ranger, Explorer, and Fiesta models were leading the record month.
"We're continuing to see positive customer response to our full showroom of global Ford vehicles in the Philippines," said Kay Hart, managing director of Ford Philippines. "Our lineup is appealing to, and meeting the needs and requirements of such a wide range of work and lifestyles, and delivering the safety, quality, fuel efficiency, smart technology, and value for money our customers expect from Ford."
The EcoSport contributed 652 sales to the overall February figure, maintaining a steady growth since it was introduced last April 2014.
"Built on our global B-segment platform, the EcoSport urban SUV combines small-car practicality with the agility of an SUV to deliver a segment-leading package of quality, safety, fuel-economy and value," explained Hart.
The CAGI-awarded 2014-2015 Truck of the Year Ranger pickup saw a 12 percent year-over-year growth to 725 units last month, with all 13 automatic and manual transmission variants seeing increased demand.
"The Ranger continues to set the benchmark for a versatile and reliable pick-up truck that will suit the respective needs of Filipino customers, whether for work, play or both," said Hart.
Meanwhile, the 1.0L EcoBoost engine-equipped Ford Fiesta saw 160 sales as more customers realize its class-leading fuel efficiency and emission levels. Finally, Ford's SUVs maintained their outgoing numbers, with the premium Explorer shipping 99 units. The high-performance Explorer Sport boasts of a 3.5L V6 EcoBoost engine, a sleek design, and convenient smart technologies, including PowerFold third-row seats and inflatable rear seat belts.
With the impressive February performance, Ford remains on track to expanding their dealership network to 40 locations this 2015, with Malolos, Sta. Rosa, Ormoc, and Palawan set to open their own Ford hubs within the year.
"We are excited to make our brand even more accessible for Filipinos across the country, and to continue delivering the very best Ford customer and ownership experience," said Hart.