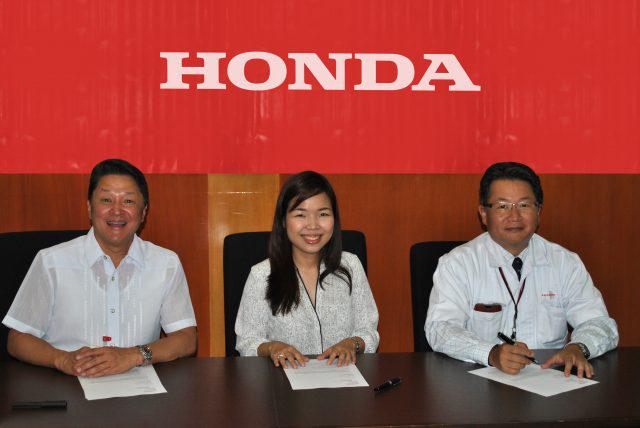 Honda Cars Philippines, Inc. (HCPI) has announced a new full service dealership in Zamboanga set to open 4th quarter of 2015.
Honda Cars Zamboanga (HCZM) will be strategically located in a 1,800-square meter land area at Mayor Vitaliano D. Agan Avenue, Camino Nuevo, Zamboanga City which is near commercial areas. Through this soon to rise dealershio, Honda brings its products and services closer and accessible to residents of Zamboanga as well as nearby towns and cities. HCZM will offer Honda's latest product line-up and complete vehicle service facilities for general repair, preventive maintenance, and body-and-paint.
HCPI and HCZM partnership was sealed last May 22, 2015 with the presence of HCPI president and general manager, Toshio Kuwahara, and HCZM principals Anthony N. Cheng and Bryna Gayle T. Lim. HCZM will be headed by Yee Siu T. Lim.