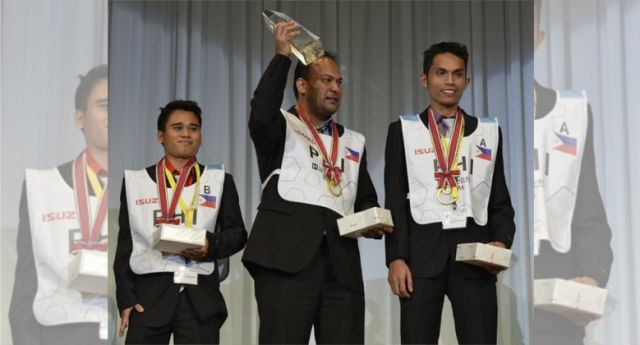 Isuzu Philippine Corporation's (IPC) homegrown mechanics did the company proud as they bagged a number of awards from last month's I-1 Grand Prix: Isuzu World Technician Competition held at Isuzu's technical facility in Tokyo, Japan.
Competing with other Isuzu fielded teams from all over the world, the Philippine delegates were tested under various service categories to exhibit their skills.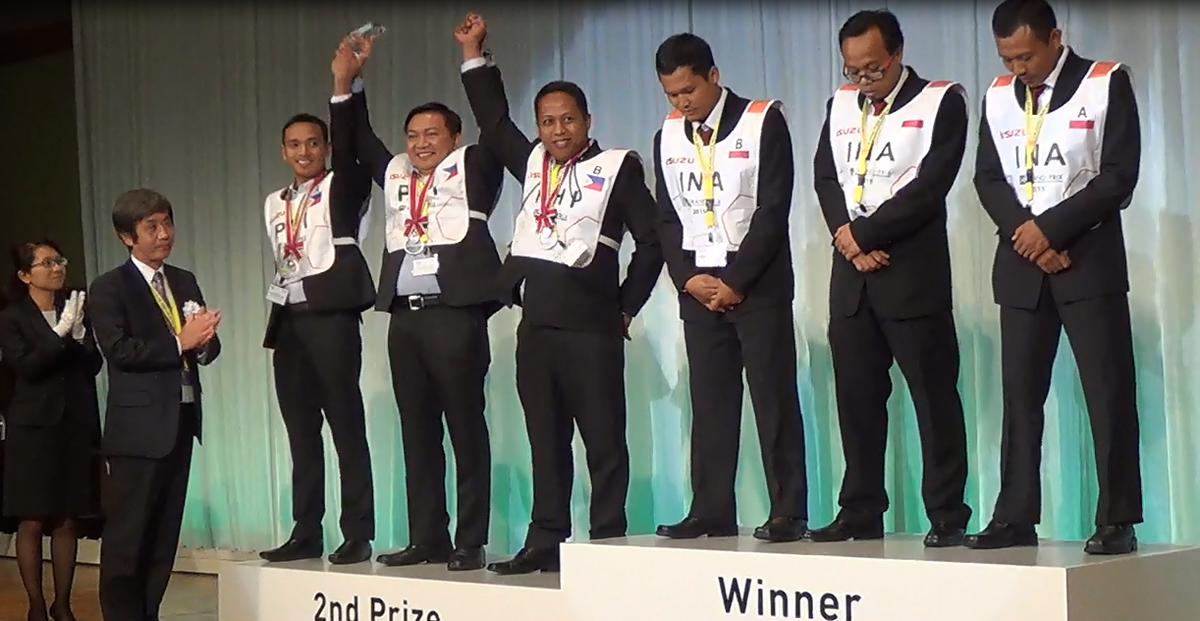 Team Isuzu Philippines placed first (cover picture) in the Commercial Vehicle (CV) Division-Category B, with coach Napoleon Marquez guiding technicians Ramie Monterola (Isuzu Makati) and Arman Bulahan (Isuzu Davao). Coach Ernesto Corocoto, Jr. with technicians Martt Erruze Pugay (Isuzu Pasig) and Ruben Cerillo, Jr. (Isuzu Pasig) also took home the silver in the Light Commercial Vehicle Division.
IPC president Hajime Koso beemed, "Last year, the mechanics from IPC finished second in Category B, which is on Emission Regulation for N-Series, Euro 4 or Lesser. Two years ago, they have also been in the top three. These mechanics are artists in their own way. I hope that they continue to strive hard to deliver quality services to the Filipino automotive market."
The Isuzu World Technical Competition showcases the company's best technicians through skills challenges that seek to reinforce Isuzu's high quality of service.