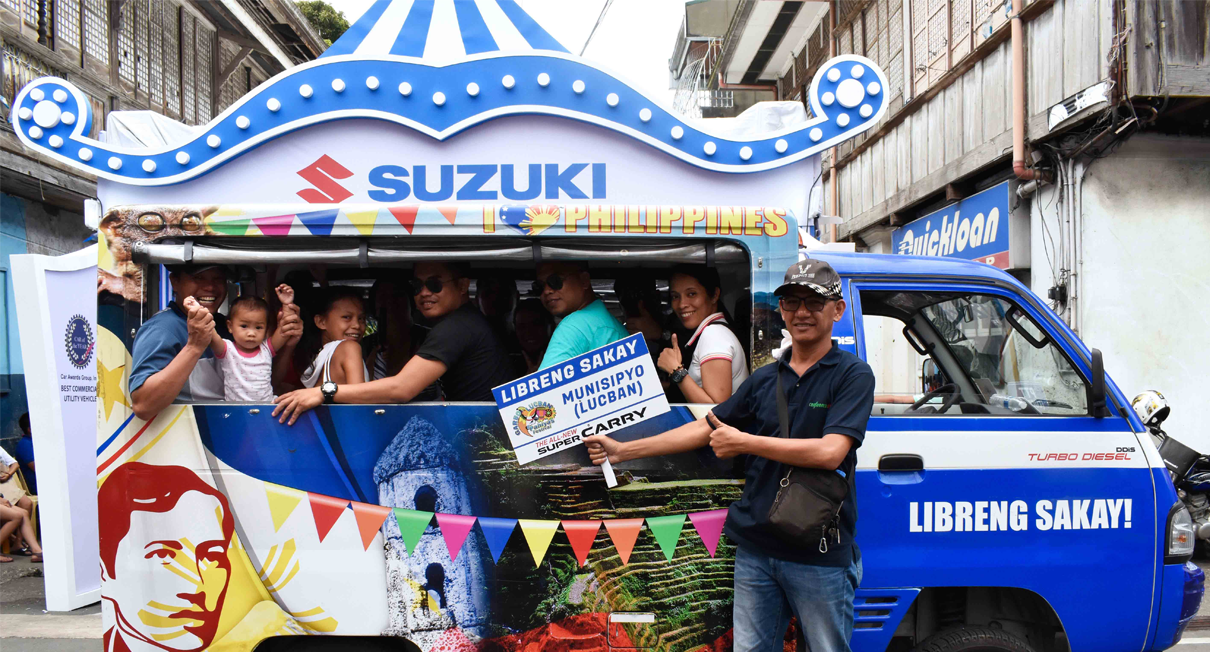 Suzuki Philippines joined the Lucbanons in celebrating the most colorful Pahiyas festival last May 15 in Lucban, Quezon, which was attended by at least 3 million people. Suzuki's participation and presence in the festival is geared toward complementing the booming agricultural business and local micro, small and medium-sized enterprises (MSMEs) in the province.
By creating a booth that showcases the different variants of Suzuki's first entry into the light commercial vehicle (LCV) segment, the Lucbanons and festival-goers were able to witness the several ways the Euro 4-certified DDiS Turbo Diesel-engine equipped Super Carry can support the load required for different business needs such as cargo and people transport with the Super Carry Cargo Carrier, Cargo Van (CV), Utility Van (UV) and Jeepney Body (JB) variants.
The all-white Super Carry units stood out among the rows of vibrant houses adorned with kiping (rice wafers), fruits, vegetables and local handicrafts during the Pahiyas Grand Parade, which also included beauties, higantes, farmers, carabaos, marching bands and floats. A "Libreng Sakay" initiative enabled festival-goers to experience first-hand the features and functions of the Suzuki Super Carry.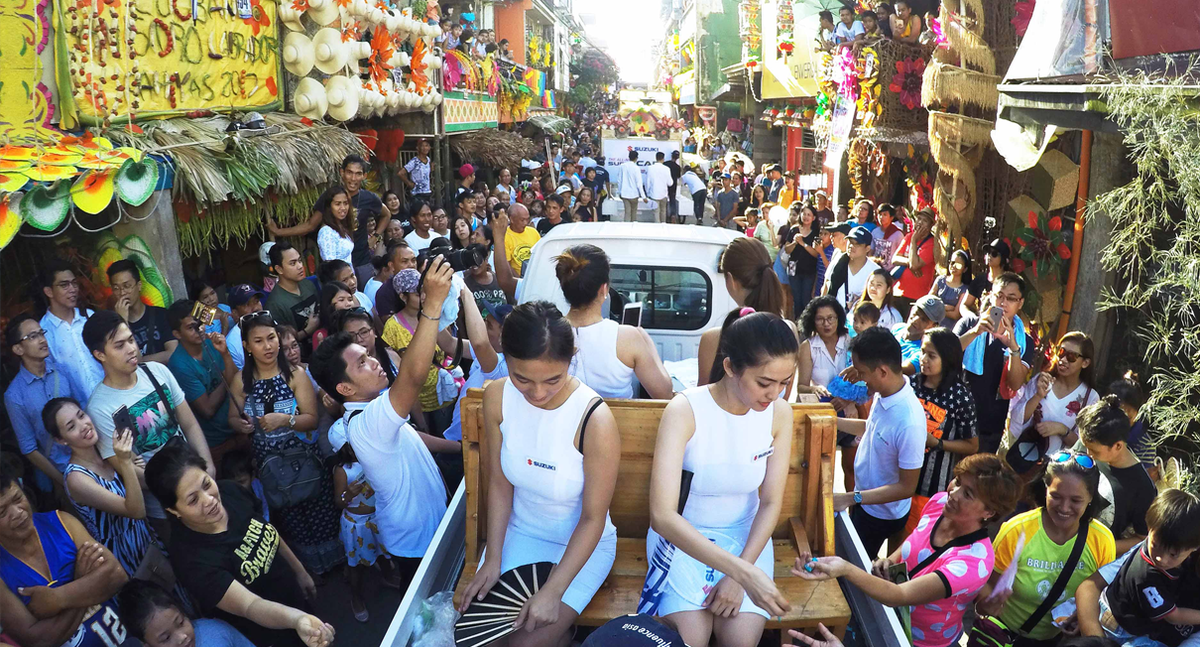 At the Super Carry booth, games and other fun activities greeted visitors and locals alike. Former AFFI President and Ink-All-You-Can CEO and Leapreneur Jerry Ilao conducted a free business seminar about entrepreneurship.
Suzuki Philippines helps local MSMEs expand their business with the Super Carry. Designed to deliver enhanced operational productivity, uncompromised performance and fuel efficiency, the LCV meets the logistic demands of Philippine MSMEs.
Recognized as the 2016 Best Commercial Utility Vehicle by the Car Awards Group, Inc., the Super Carry is functional, pro-environment and ergonomically designed. It combines superior loading capacity with durability to ensure effortless driving despite heavy cargo loads.
The Suzuki Super Carry comes in different body types perfect for diverse business logistics needs at the following price points:
The Super Carry Cargo Carrier

PHP 479,000

The Super Carry Cargo Van (CV)

PHP 529,000

The Super Carry Jeepney Body (JB); and

PHP 550,000

The Super Carry Utility Van (UV)

PHP 565,000
For more information about Suzuki Philippines and its automobiles, visit http://suzuki.com.ph/auto/ or like www.facebook.com/SuzukiAutoPH and https://twitter.com/SuzukiAutoPH, and follow on Instagram at @suzukiautoph.