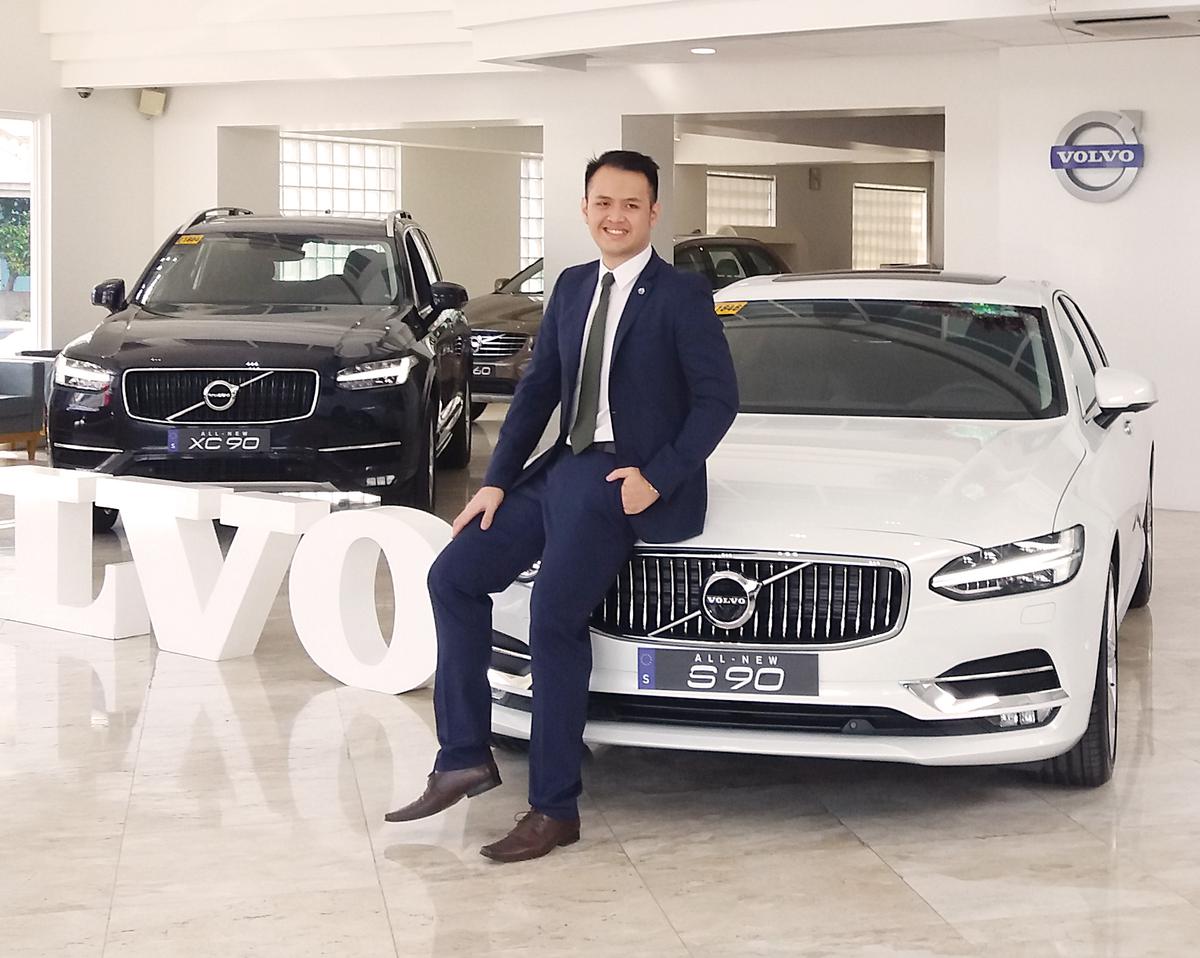 Volvo Philippines continues to record considerable growth in the 1st quarter of 2017. With a 35% increase in sales, the exclusive official importer and distributor of Volvo cars in the country is standing strong with a positive outlook for the rest of the year.
"We sincerely appreciate the positive response from the market especially with the XC60 and the new 90 Series Volvos. We remain optimistic that the numbers will continue to grow, and we have lined up a robust range of new Volvo models and variants coming in within the year, and in the next years," shares Volvo Philippines' President Atty. Alberto B. Arcilla.
Volvo Philippines had recently introduced the all-new XC90 luxury SUV and S90 luxury sedan, which have both been well received by motoring journalists and customers. The Swedish brand is also poised to expand the 90 series lineup with the all-new Volvo V90 Cross Country within the year. These will be closely followed by a broad range of new models that will showcase Volvo's reinforced focus on design, quality, and class-leading technology across its entire product lineup.
The warm market response may also be attributed to the continued efforts to provide excellent services to its valued clientele. Volvo Philippines has partnered with select high-end establishments to offer services such as exclusive parking, airline lounge benefits, and dining privileges, to name a few. Lifestyle areas and events also provided a venue for Volvo enthusiasts and patrons to familiarize themselves with the latest Volvo features. Active lifestyle activities such as golf and sailing also provided an avenue for Volvo to showcase its products.
"We believe that offering varied channels provide our clients an opportunity to match their needs with the benefits our Volvos offer. From thoughtfully executed designs, well-appointed cabins with intuitive technological driving aids, to a selection of fuel-efficient engines, they can discern which Volvo is the perfect match for them," quips Chris Lee Yu, Marketing Head of Volvo Philippines. "We always strive to tailor our activities and services to our clients' needs to ensure that they get the Volvo enhanced customer experience," he adds.
Global strength
This uphill rise in sales complement the global trend where Volvo Cars recorded an operating profit of SEK3.5 billion for the first three months of the year, up 11 percent from SEK3.1 billion during the same period last year. The increase was mainly driven by strong demand for the company's XC60 and 90 series cars.
Global retail sales increased by 7.1 percent to 129,148 cars in the January to March period, resulting in a first quarter revenue of SEK47.6 billion, up 13 per cent from SEK42.0 billion last year.
High credit rating
Volvo also has had its credit rating upgraded by Standard & Poor's, the global credit rating agency, from BB with a positive outlook to BB+ with a stable outlook, underlining S&P's faith in its ongoing global financial and operational transformation.
The new rating places Volvo Cars one step below an investment grade rating. Moody's Investors Service, a global credit rating agency, also rates Volvo Cars Ba2 with a stable outlook.
Volvo Cars has been implementing a broad transformation plan since 2010. This transformation has seen it return to sustainable profitability and achieve a series of record sales years.
S&Ps decision to upgrade the company's rating highlights its faith in the credibility of Volvo's ongoing transformation. The company expects to report another record sales year in 2017.
*Some descriptions and facts in this press material relate to Volvo Cars' international car range. Described features might be optional and available through indent order only. Vehicle specifications may vary from one country to another and may be altered without prior notification.