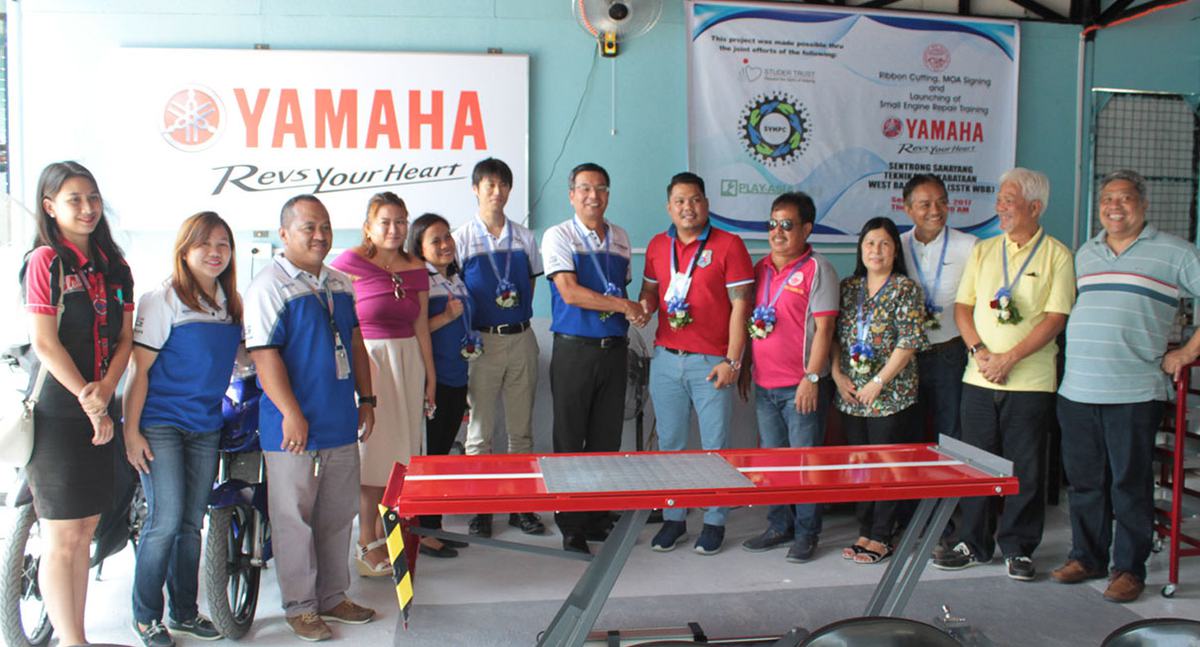 Yamaha Motor Philippines Inc. (YMPH), in cooperation with Trust and Social Ventures Multi-Purpose Cooperative (SVMPC) and PlayAsia.com, recently debuted their Motorcycle and Small Engine Servicing Training Center last September 21, 2017 in Barangay West Bajac Bajac. With the aim to cultivate better learning, the training center will be open not just to the residents of the barangay, but also to students all around Olongapo City.
Yamaha's training center will merge education and early career assistance. For an optimized learning environment, the motor company has provided the training center with all the  necessary equipment and training units for its students.  To provide early career assistance,  students who will complete courses in the training center will receive national certificates alongside assistance in being hired as trainees in Yamaha Service Centers.
Coinciding with the grand opening was a motorcade  led by the Yamaha Club Mio Nation and Revvy Bear, that circled Olongapo City. Consequently, a Yamaha Safe Riding Science Program was held in the Barangay hall.
Yamaha firmly believes in the talent and value of every Filipino. With the desire to enrich more lives, the motor company incorporates service alongside its passion for motorcycles.