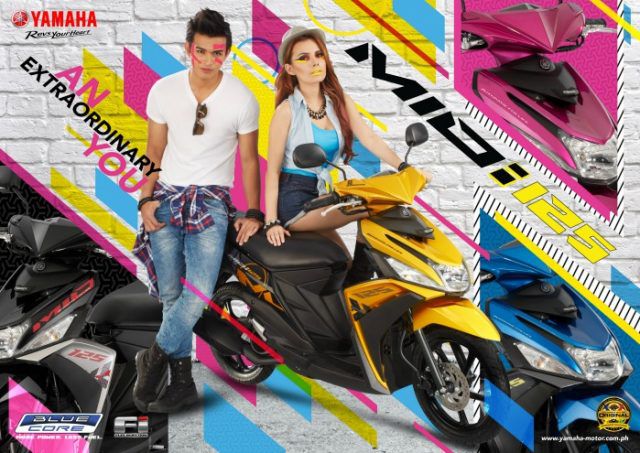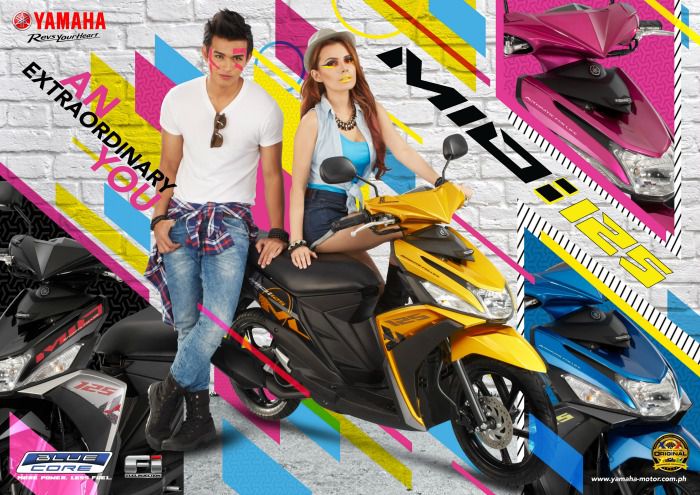 The new Mio i 125 has a slim detail and compact frame , it is conceptualized with an M-Shaped design, that is emphasized by a front face and lighting that accentuates the model shape. A freshly re-imagined combination of power maximized with reduced weight.
The Features:
NEW AGE FRONT FACE – Sleek "M" shape design that gives a sharp & active expression , highlights the brand new design concept of the motorcycle.
STUNNING GRAPHICS- Be the talk of the town with a fresh and dynamic look which has a breeze-like lightness that shows agility.
LARGE CAPACITY STORAGE- Can fit two rain coats and a jacket with a 10.1 L space for a hassle free ride.
TAIL LIGHT- Illuminating your way through the streets.
SMART STAND SWITCH – This feature automatically shuts off the engine when in use
METER PANEL & ECO LAMP INDICATOR – High quality display that allows a clear view of the instrumental panel and actual vehicle speed at all times & efficiency of power and fuel economy. The rider is guided by an "Eco Indicator" that lights up when the unit has a achieved a quality pace.
INTEGRATED SHUTTER KEY- The latest in Anti-Theft technology, your rider will be safe from any thieves
M-SHAPED GRAB BAR – One-of-a-kind easy grip design that re-emphasizes the unique construction of the unit and increases passenger's on board comfort
MUSCULAR MUFFLER- Power and practicality, a look that symbolizes and showcases its true ability, the muffler is a 3-way catalytic converter that functions in combination with engine control and oxygen sensor feedback .
It comes in the colors: Blue, Yellow , Magenta, Black with an SRP of PHP 69,900 available in all Yamaha 3S Shops and Multibrand nationwide