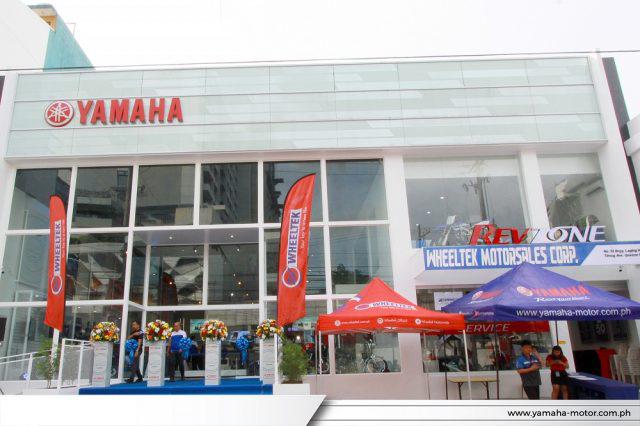 With its partner dealer Wheeltek, Yamaha Philippines has launched a new RevZone that will serve motorists residing in Quezon City.
The first facility of its kind in Metro Manila houses the best-selling motorcycles of Yamaha including its lineup of exclusive, big bikes. Inspired from the setting of YZone, Yamaha's flagship shop, the two-story establishment displays the different categories of Yamaha motorcycles on its ground floor and has an upper deck that holds the lounge area for guests and meeting rooms. Customers may also view their motorcycles as their motorcycles are being worked on the service area. 
Present at the opening ceremony were CEO and president of Wheeltek Dr. Reynaldo Borja Odulio Sr., along with Yamaha officers spearheaded by executive vice president Rosario Teresita Odulio, vice president for Sales and Marketing Roscoe Odulio, vice president for Finance Raymond Joseph Odulio, general manager for Big Bikes Division Robert Patrick Orbe. Quezon City local government unit were represented vice mayor of Quezon City Joy Belmonte, and congressman RJ Belmonte.
The day capped off with the Yamaha Bike Night where riders gathered and celebrated their passion for riding. Hosted by Joyce Pring, the event has brought entertainment to the viewers through the performances of girl band "Rouge" and the "King of Philippine Acoustic Pop" Nyoy Volante. Professional motorycle racer Valentino Rossi also made his special appearance on board the Yamaha YZR- M1 Laguna Seca.