Yamaha Motor Philippines Inc. (YMPH) gathered the 29 winners of the Yamaha Grand Prix 7 qualifiers for a final showdown at the Carmona Racing Circuit in Taytay, Rizal. Representing the island groups of Luzon, Visayas, and Mindanao, the finalists competed for the right to represent the country in international Yamaha-sponsored races, as well as to enjoy an all-expense-paid trip to Malaysia to watch the MotoGP and to attend a special motorcycle racing training camp in Japan.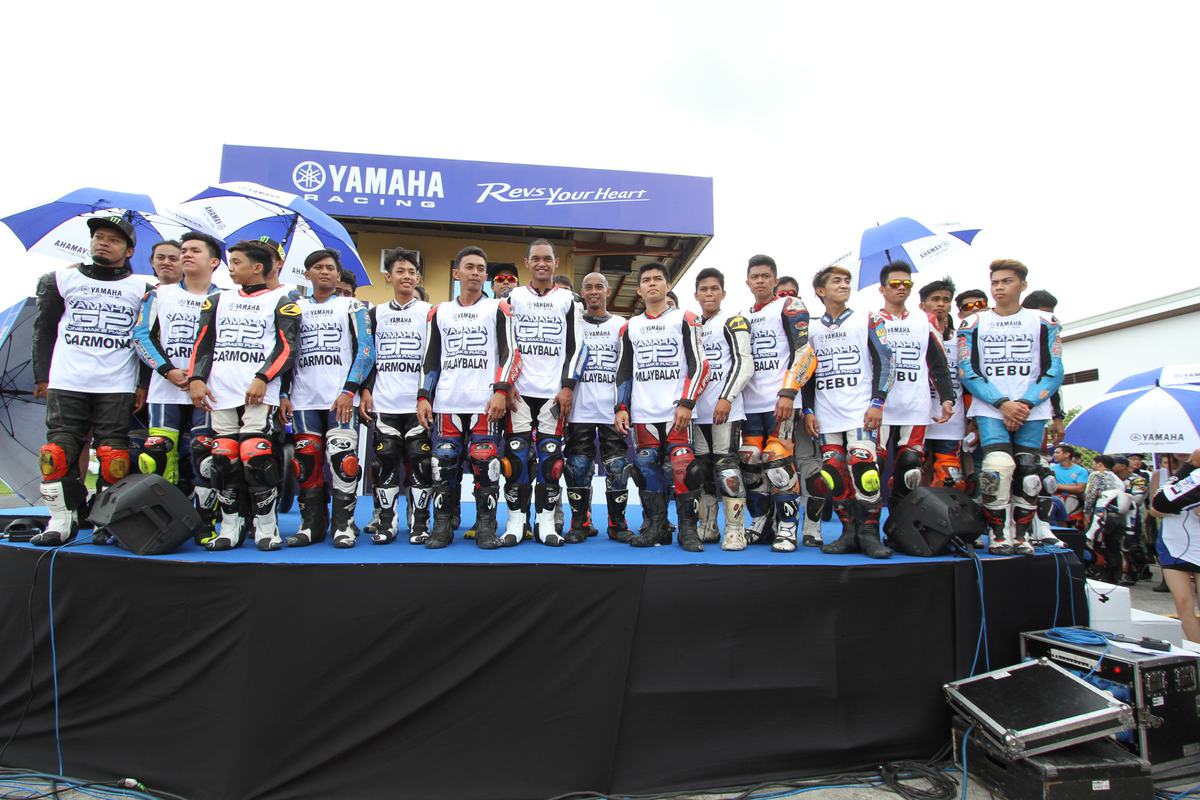 YMPH sales and marketing director Kaoru Ogura was present to officially open the heats.
For the YZF-R15 bracket, Masato Fernando came out as champion, while James Aldrin Mendez and John Emerson Inguito finished in second and third, respectively.
The Sniper 150 Mxi competition saw Inguito taking home the gold, Durraine Dan Carlos finishing with silver, and Vingie Coloma placing bronze.
The Vega Force i group was topped by McKinley Kyle Paz, with Gian Carlo Mauricio and John Paul Lapante placing behind him at second and third, respectively.
Yamaha also held additional race categories, namely:
130 Open UB
Champion: R-Mand Salandanan

Second: James Amporias

Third: Bienvenido Uy
160 Open UB
Champion: Casey Ng

Second: Dustin Esguerra

Third: Mico Montano
Mio 125 Mxi
Champion: Leandro Paredes

Second: Mark Djerreck Ondillo

Third: Jacob Sablaya
Fun Race UB
Champion: Angelo Portal

Second: Nicx Ramirez

Third: Paulo Bayan
Fun Race AT
Champion: Zedric Poblete

Second: Raymond Doroteo

Third: Juan Miguel Kaibigan