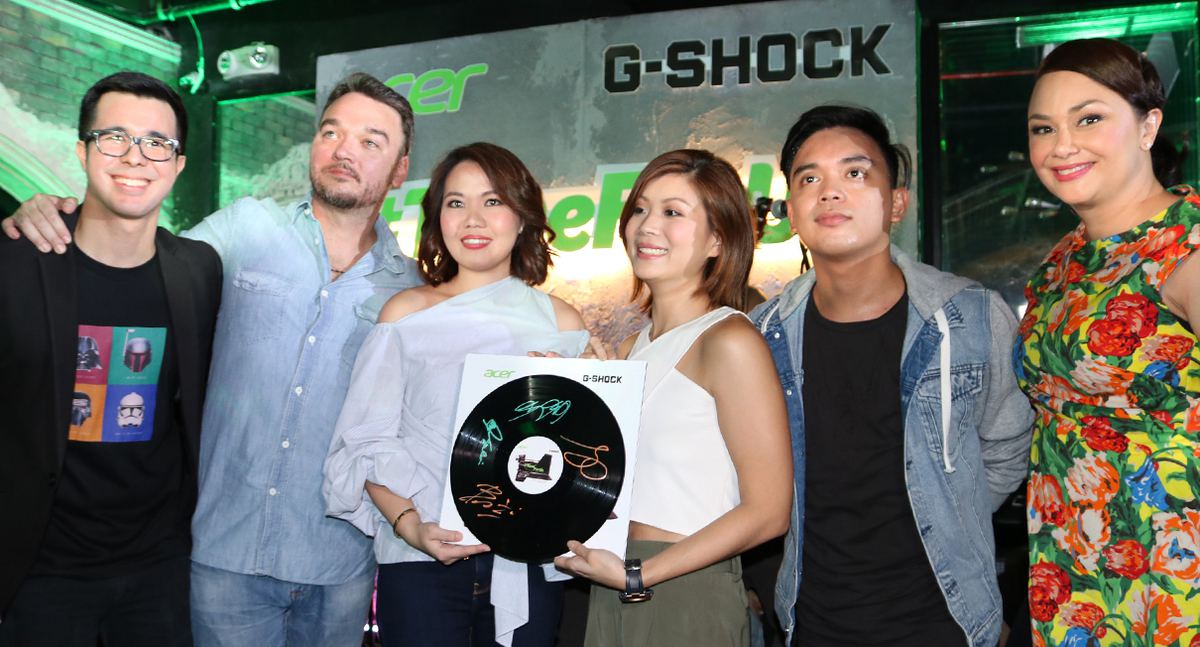 Acer Philippines has just launched #TimeForUs, a movement that aims to narrow the divide between Gen Xers and millennials. Acer Philippines moves to bring two generations closer through technology, breaking down barriers built on misconceptions and misunderstandings.
"At Acer, we believe that it's time to focus on bridging the generation divide," shared Sue Ong-Lim, sales and marketing director of Acer Philippines. "It's imperative that we see that, amidst the differences between Gen Xers and millennials, they are also a lot alike."
Central to the campaign is the partnership between Acer Philippines and G-Shock, a sub-brand under Casio. G-Shock's appeal has spanned both the Gen X and millennial generation, and continues to be popular among the youth today.
Acer Philippines also called on rock musician Basti Artadi and spoken word artist Juan Miguel Severo, both artistic icons of their craft and time, to collaborate and develop "Time For Us" a musical-and-spoken word piece to drive the message of the campaign.
"G-Shock is proud to be Acer's partner in furthering this cause. With Basti Artadi and Juan Miguel Severo, we aspire to bring the Gen X and millennial generation together," said Charlene Hung, marketing oOfficer of Casio Philippines. "With their help, we are optimistic that we will ultimately be able to succeed."
As Acer Philippines formally announced its partnership with G-Shock, the powerhouse brands launched the #TimeForUs promo, where every purchase of qualifying Acer laptops entitles its buyers to a G-Shock watch, which they may claim in any of Acer's service centers in Manila, Cebu, and Davao.
The event also saw the debut of "Time For Us" – the musical-and-spoken word piece created by Basti Artadi and Juan Miguel Severo.
 The Time For Us music video is now live online – you may watch the compelling piece at the Acer Philippines Facebook Page.
"At the end of the campaign, both G-Shock and Acer Philippines want to have brought a better understanding of and between Gen Xers and millennials," added Hung. "We want these two generations to see the merits of working together."
To learn more about Acer and #TimeForUs, you can visit www.acer.com.ph, follow @acerphils on Twitter, or visit the Acer Philippines Facebook page at www.facebook.com/AcerPH. Interested parties may also see flyers for more details on the G-Shock promo.